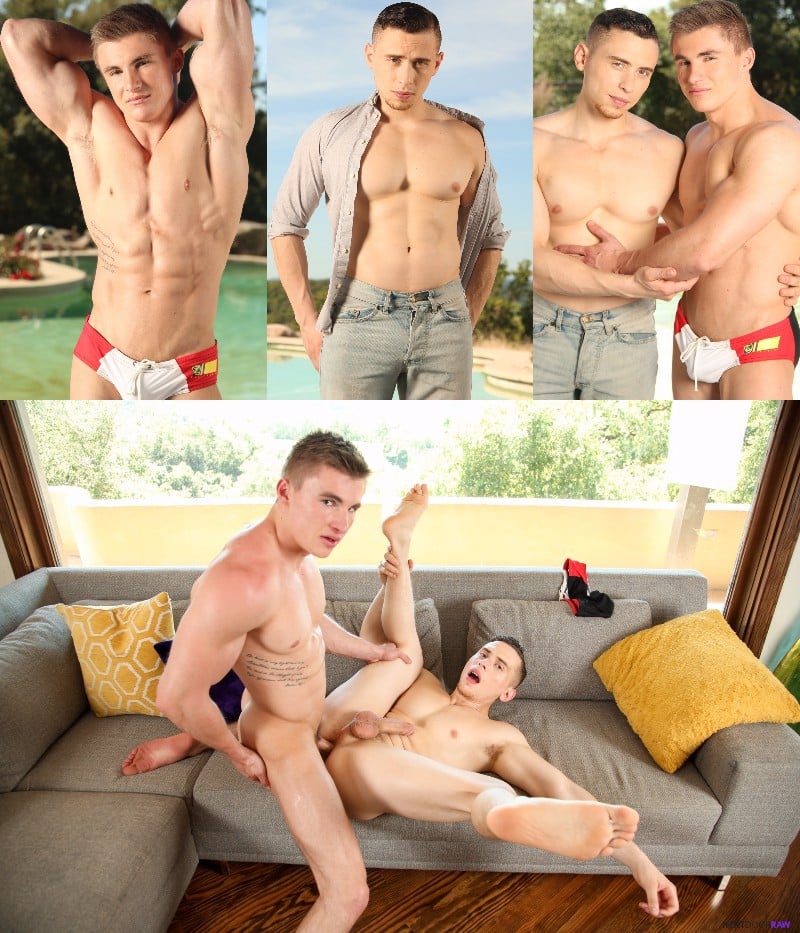 Get a 1-Day Trial for $1.00 at Next Door Raw
I've heard some really bad dialogue in porn movies before, but Jake Davis pulls a top ten in his latest scene with Next Door Raw. He's playing a pool boy and Dante Martin offers him a lemonade to cool off and asks how things are going with his girlfriend. "Honestly? Not that great," begins Jake. "My girlfriend's been really reluctant trying new things in the bedroom." Sounds okay, right? Come inside and see why it's one of the dumbest things I've heard in a porn video.
"What are you looking for?" Dante asks. The most likely place this conversation should have gone is: "Well, she won't let me stick my dick in her ass and I've been dying to try anal." But no. Jake stammers, "Well, I've never had good sex with a guy." How is Jake's girlfriend supposed to help him with that? Honestly. And if Jake has never had good sex with a guy does that mean he's had bad sex with a guy?
Dante says, "Well then, let me show you how good this can be." He gulps Jake's dick down his throat right there by the pool. Davis has a nice dick. It's not a monster, but it's big enough, a little on the thick side, and has a juicy fat vein down the center of it. Dante deep throats it, then they retire inside to the famous Next Door Raw sectional sofa and Jake stuffs his throbbing dick into Dante's tight hole. These two fuck all over that couch and get into some pretty horny positions before Jake dousing Dante's hole with his big load of cum.