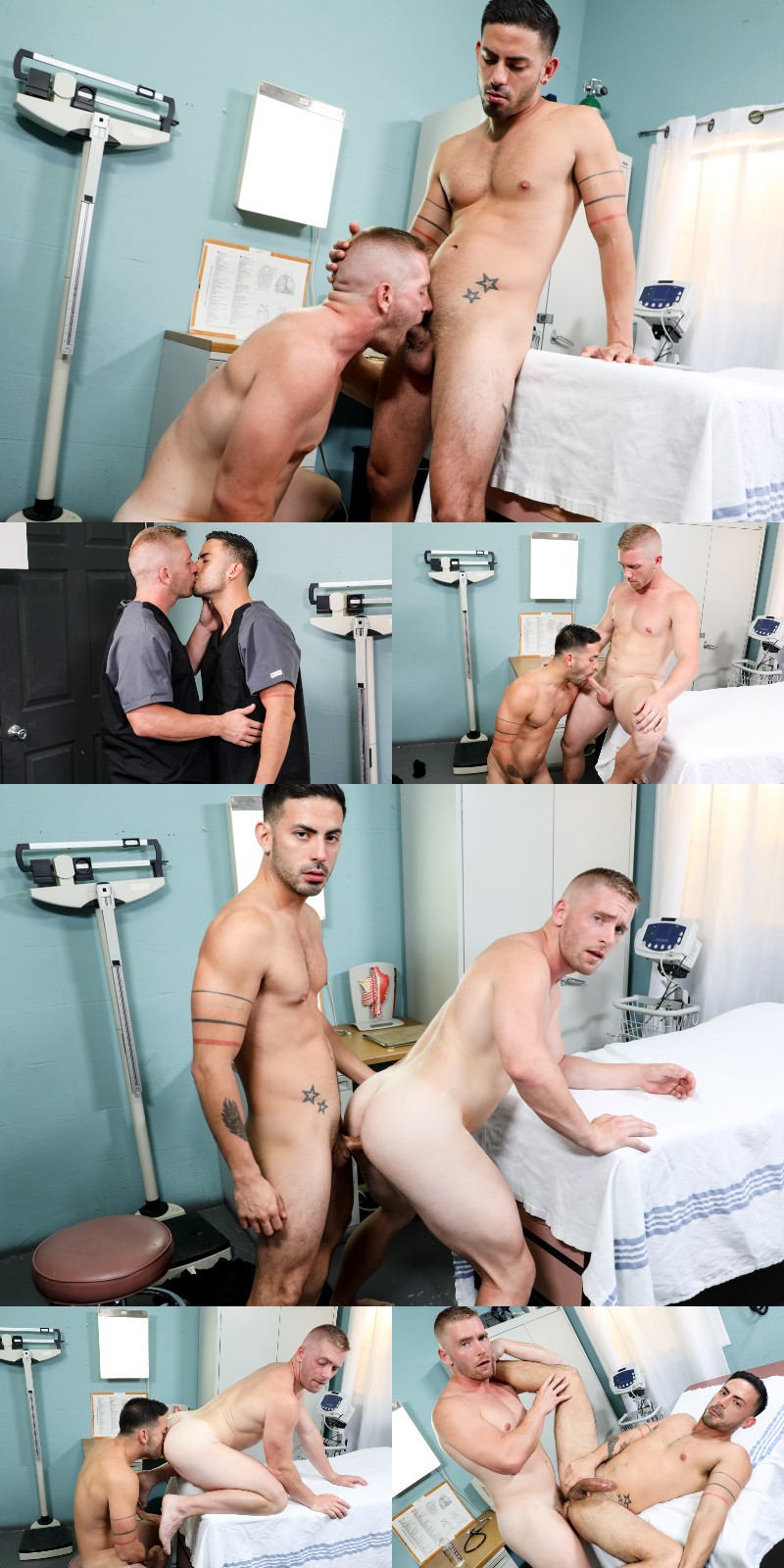 Test Drive Pride Studios for Only $1.00 - Click Here
I wonder if this happens a lot in real exam rooms. Though it'd be pretty reckless taking a chance on losing your medical licence over a bit of tail. Still, we do hear about it from time to time. In this second scene from Exam Room, nurse Killian Knox has brought Dr. Adam Ryker into the exam room to let him know that this is where all the interns, nurses, and residents come to fuck.
"This has always been a fantasy of mine," Knox says. "Have you ever thought about it?" The doctor says he has, but then asks, "Is it safe?" Knox assures him it will be and locks the door, then they kiss.
In the first episode of Exam Room, nurses Cesar Rossi and Scott Riley have found this rarely-used exam room and they've been fucking in it quite regularly. And whether it's used or not, it's got a lock on the door, so they head inside and strip out of their scrubs. After swapping blowjobs, they fuck each other over the exam table.