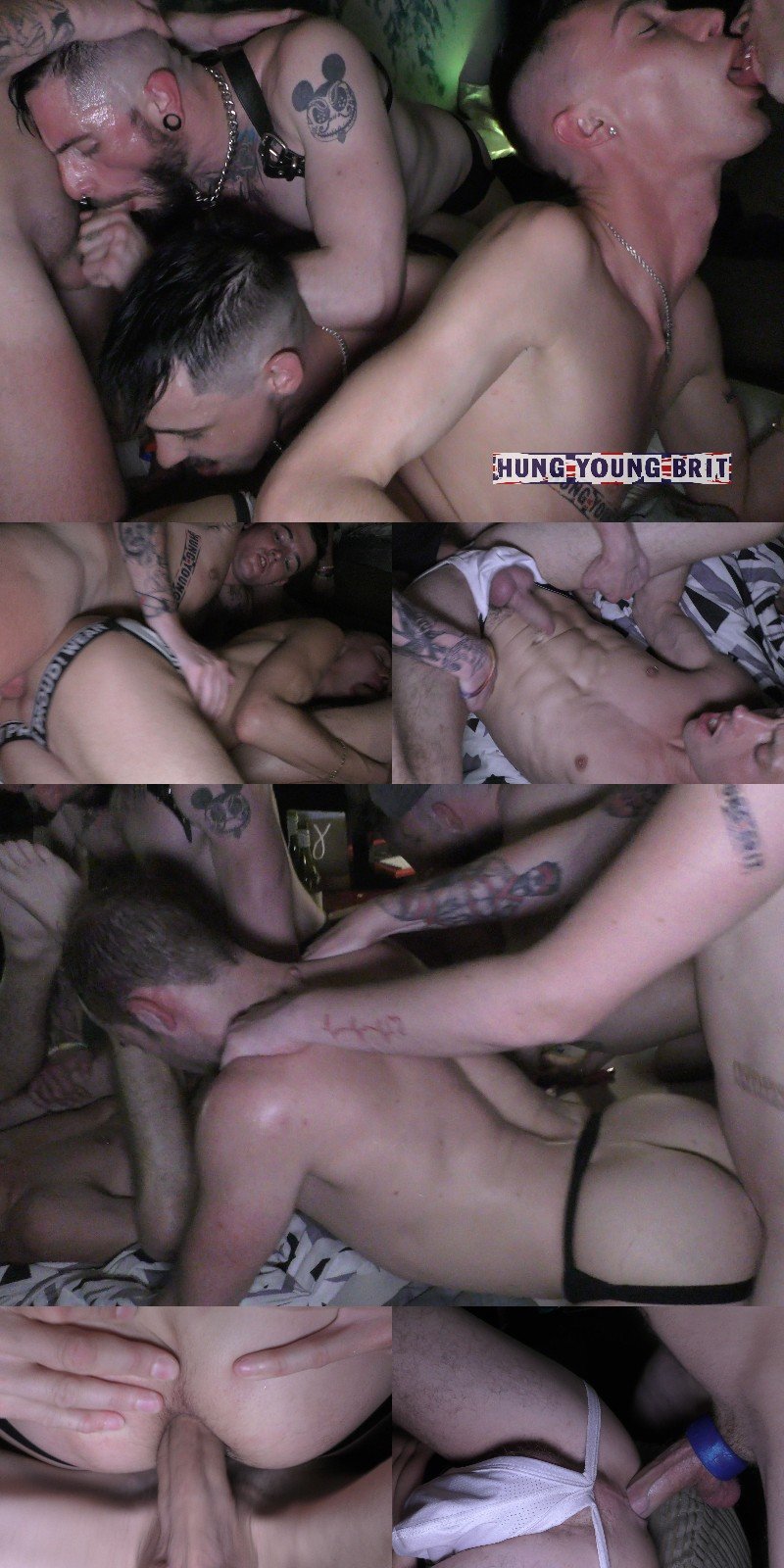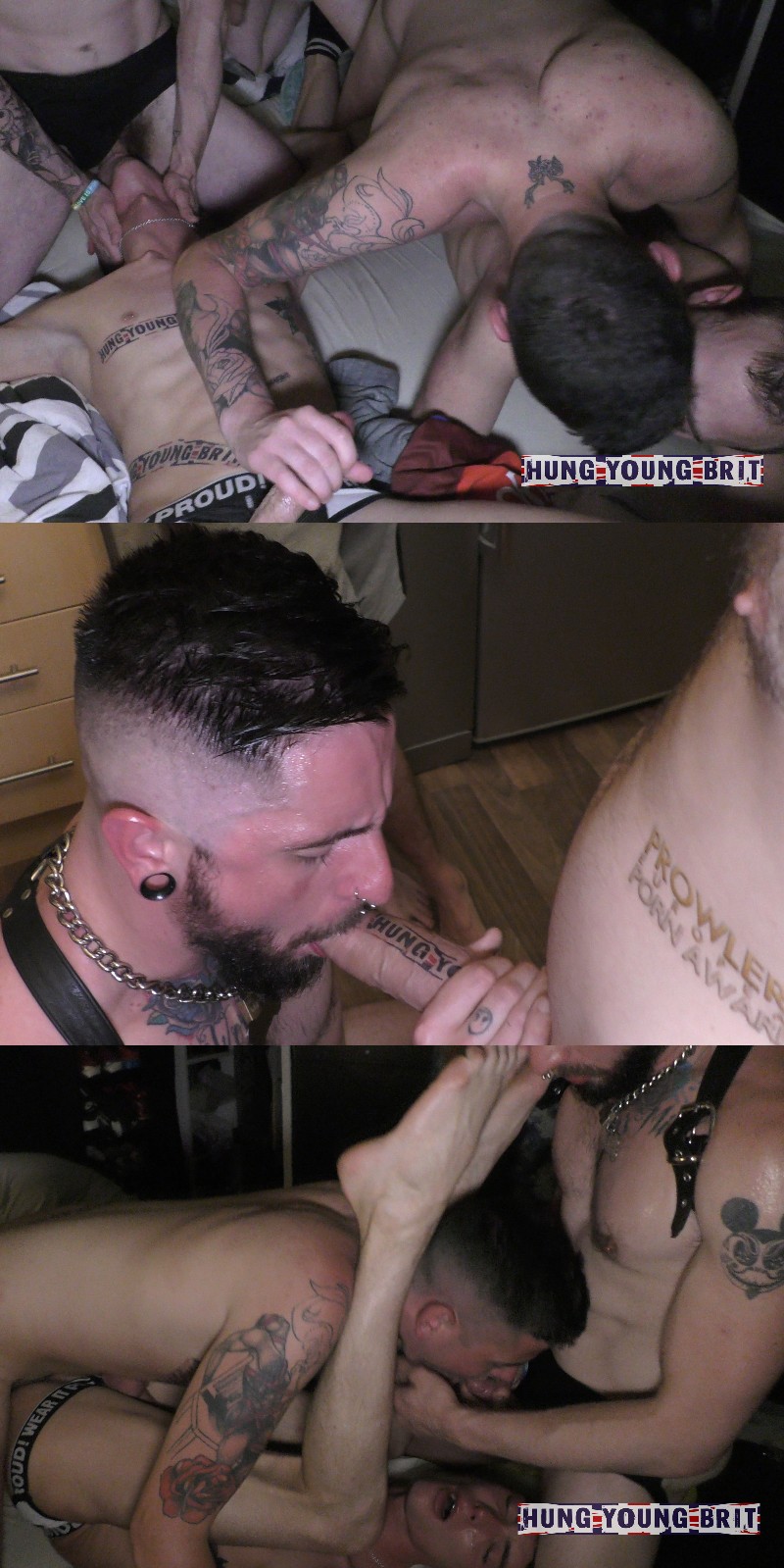 Watch This Real Dirty Cum Pig Party - Check Out the Free Preview
Fresh off his win as Best European Website at the Prowler Awards, Hung Young Brit throws a dirty cum pig party back in his hotel room to celebrate. It's unedited, raw footage of this real gang bang. The guys are a bit sauced up and finally release all their show anxiety and breed the fuck out of each other.
"I get dumped up by a cum loving dirty bastard with a stash," says Hung Young Brit, "he scrapes up his pre-cum and fingers it in my arse."