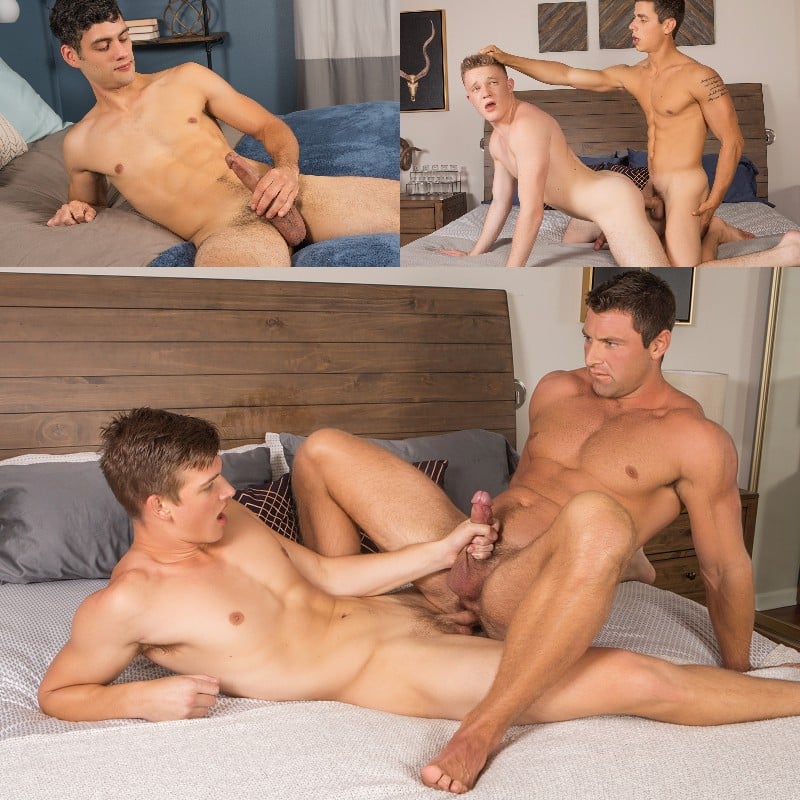 Dillan did his solo for Sean Cody back in May and they thought he'd be back for some sucking and fucking, and he is finally, but it sure took in a while . Dillan teaches Shaw how to surf, then Shaw teaches Dillan how to eat ass. Come inside and see Peyton, a new Sean Cody guy who you may have seen before. And Kaleb and Barron are clearly into each other and their chemistry makes for a hot fuck scene.
Peyton appears in his first solo on Sean Cody. If you think recognize Peyton, you're not imagining things. Last March, he appeared in two scenes on Chaos Men under the name Ansel.
Barron likes to rough things up a bit with some hair pulling and hard fucking, Kaleb took everything Barron threw at him.
Dillan filmed this scene on his birthday, but it was Shaw who got the presents -- a hard fuck and Dillan's jizz all over his body.