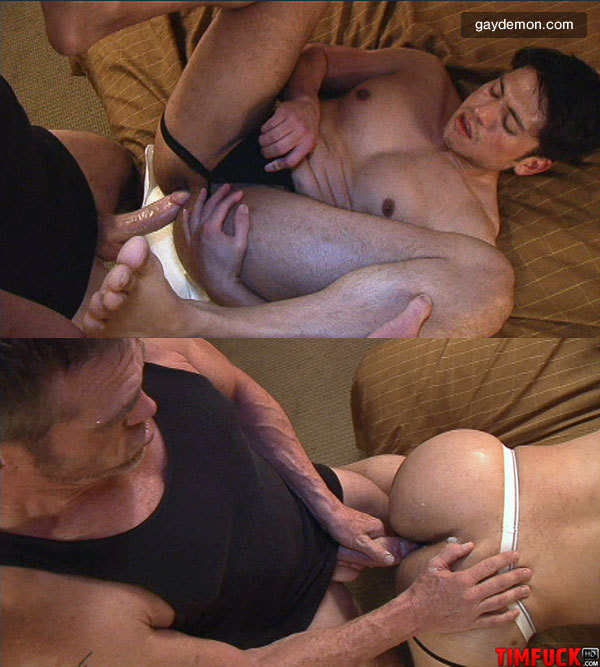 BJ Slater has a cock that could make a bottom cry. It's big, it's pink, and it has a strong curve. It's the kind of dick that you want to spend a whole day holding in your hand, sliding down your throat, and riding until your hole hurts.
And JD Lopez is the kind of bottom that I imagine tops love. Not being one, I wouldn't know. But judging by his performance in this new video from TIM Fuck, I can't see a top complaining. Lopez has beautiful plump lips and he has no problem sliding this daddy's bone all the down his throat. And Slater loves this cocksucker's mouth.
After having his meat sucking superbly, Slater turns Lopez around and pulls Lopez's ass back onto his hard-on. JD takes over, grabs BJ's bone, and pushes it inside his hole. With one push Lopez's tanned ass swallows that whole beautiful pink cock. And while I enjoyed watching Lopez riding, I really loved seeing him kneeling on the bed with his round cheeks hanging over the edge. Slater fucks him with slow and sturdy strokes until he shoots thick ropes across Lopez' ass. Man, what a hot sight.