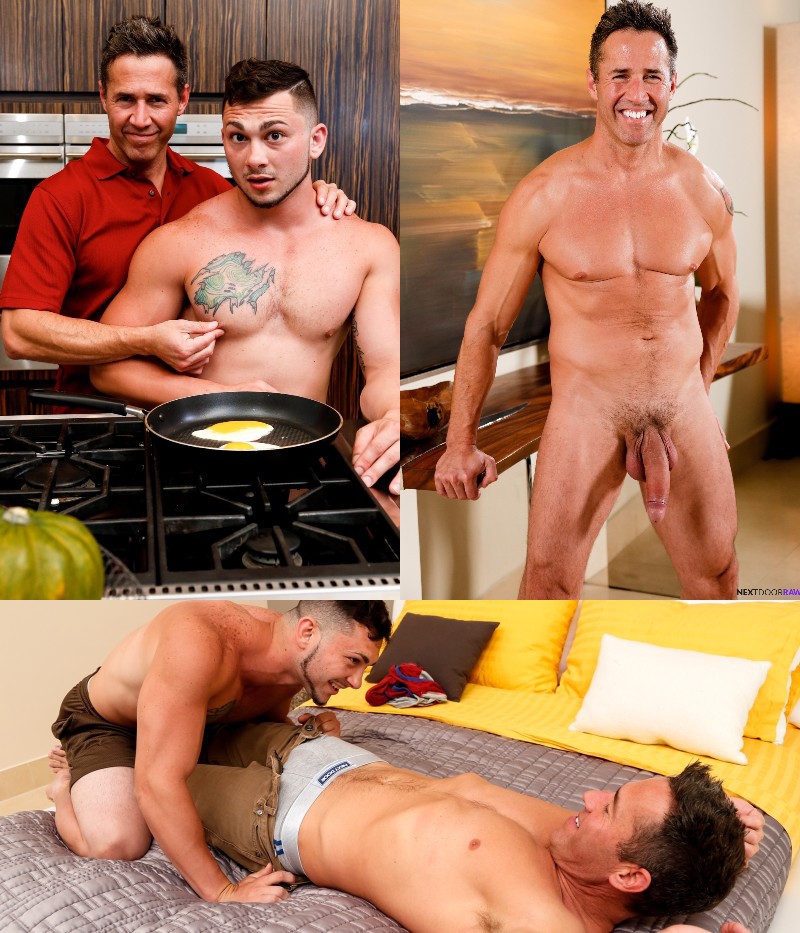 Get a 1-Day Trial at Next Door Raw for $1.00
As sure as pornstars retire, they comeback. Dean Phoenix retired from Pornland in 2000, and although he's done a couple of scenes since then, he hasn't filmed a porno in over eight years. I don't know how long he plans to stay, but I'm thrilled to see this handsome hunk in action once again.
This isn't Dean Phoenix's first comeback. He retired from the business in 2000, but COLT Studio Group's John Rutherford coaxed him back into the studio in 2004. And incidentally, his appearance in COLT's Buckleroos was also his first time bottoming on film. It won him Best Actor and Best Sex Scene awards at the 2005 GayVNs. He did a couple more scenes in 2008, but hasn't performed since then.
Next Door Raw's Daddy Dean is not only Phoenix's return to Pornland, but it's his first bareback scene. He plays Johnny Riley's step father and the pair fuck while Mom is away. Riley wouldn't have even been in my top twenty list of guys for Phoenix to fuck, his oral skills are sub-par for such a beautiful fat cock as Phoenix's, but given that it's been a long time since he's been on camera, I'd watch Phoenix fuck just about anyone.