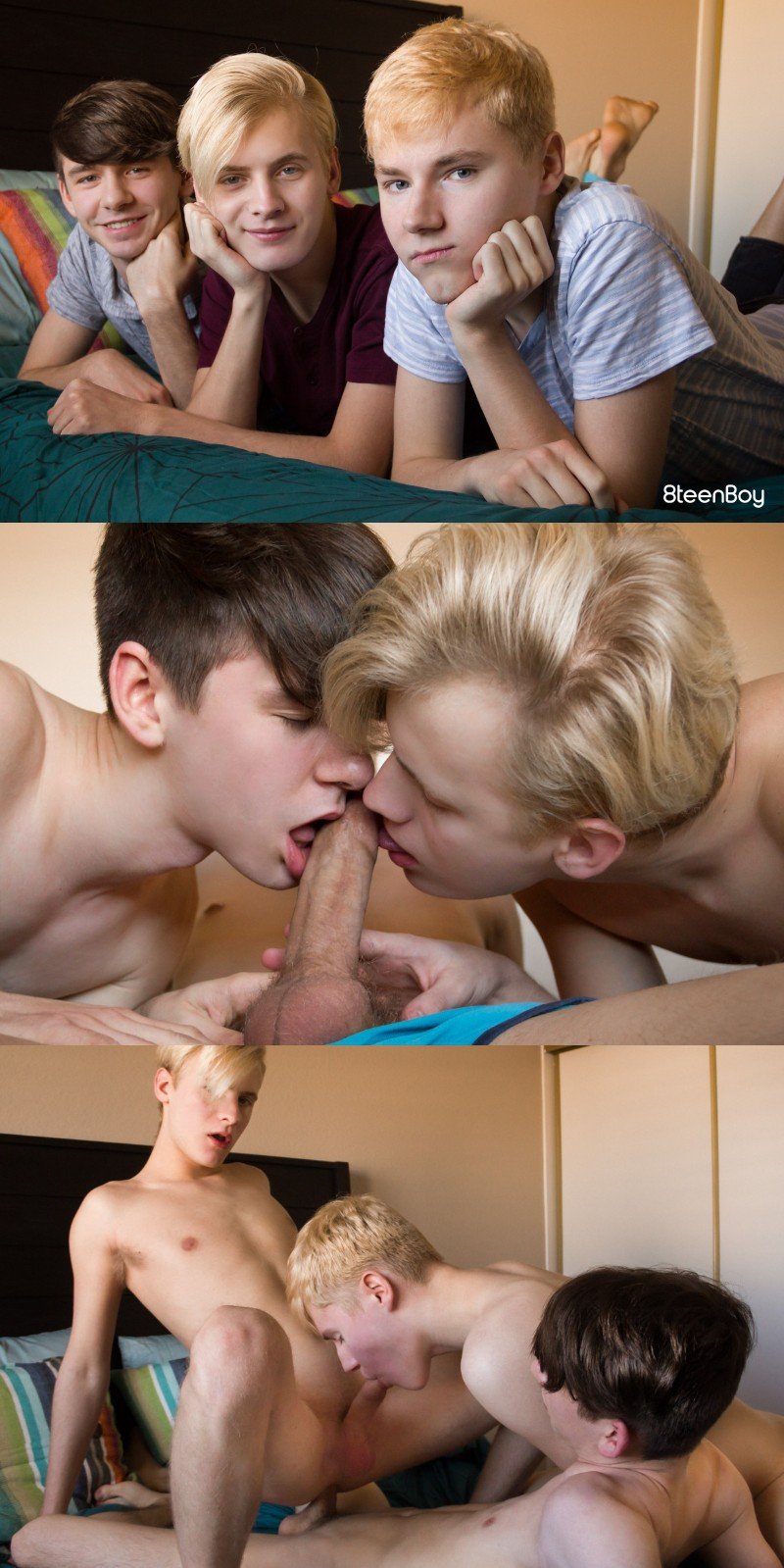 Watch This Teen Boy Threeway - Click Here
Caleb Gray and Adam Hunt are fucking around in one of the bedrooms at the Helix mansion when they discover that Bryce Foster is home alone. The pair bounce into Bryce's bedroom and the trio start making out. It's not long before Caleb and Adam have Bryce's stiff prick out, they slide their lips and tongues up and down his shaft.
After an orgy of dick sucking, one blond boy fucks another, then Caleb dicks them both with his large cock.