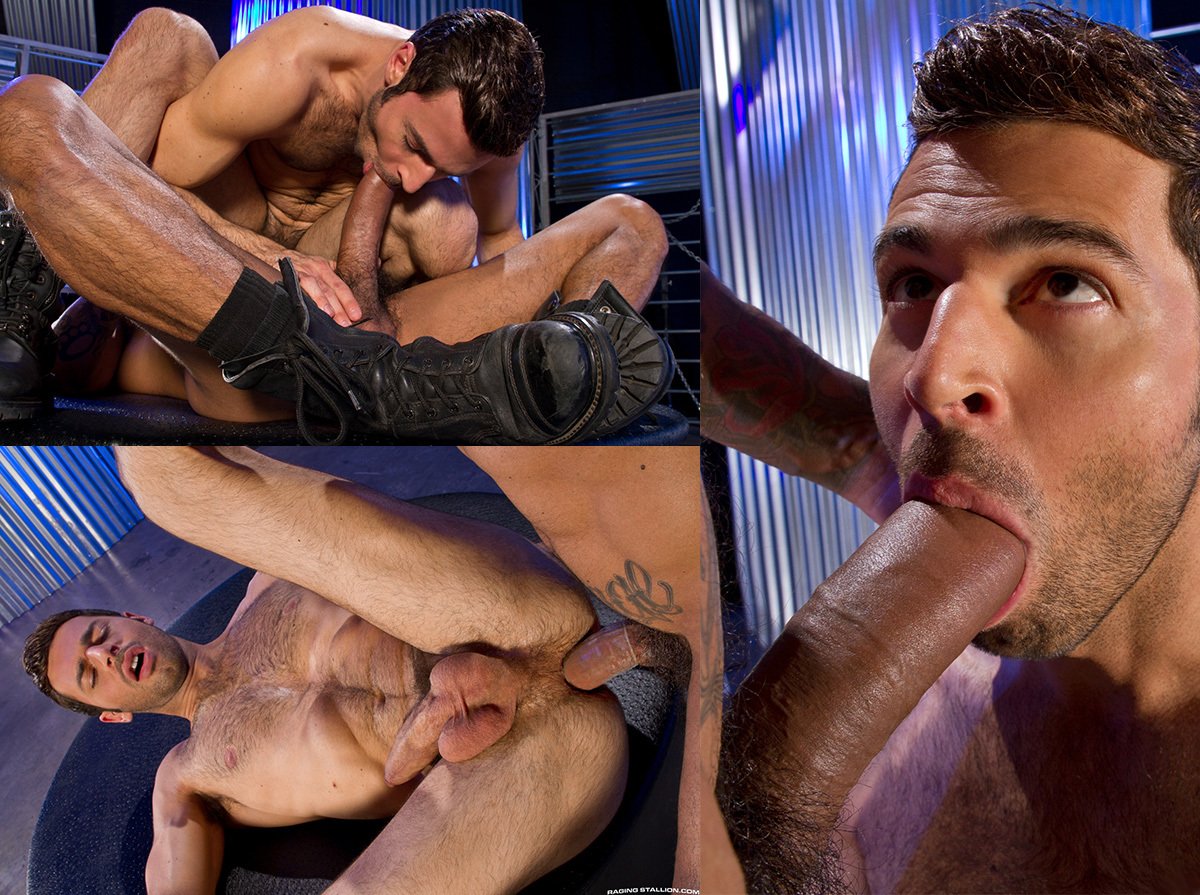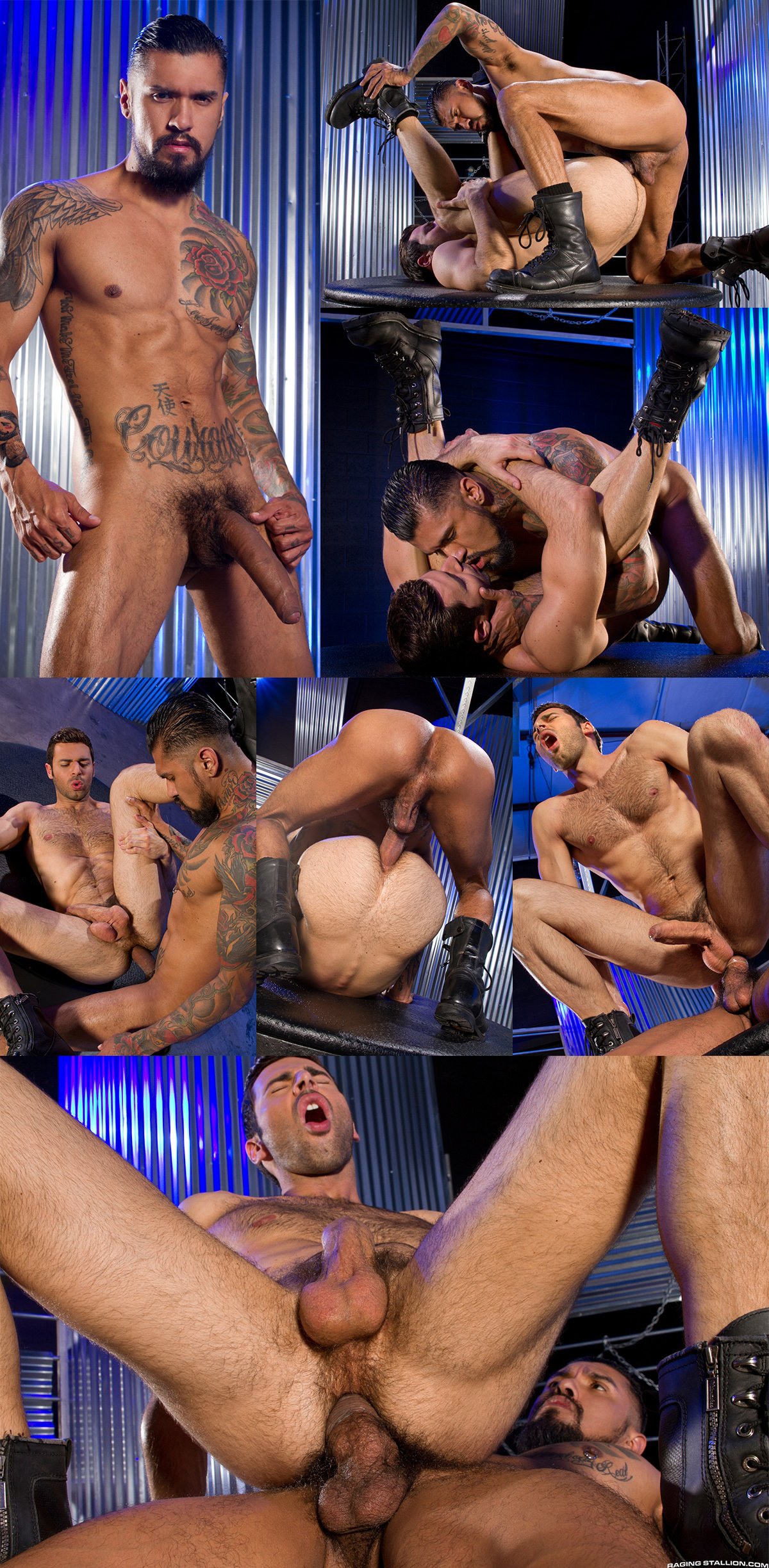 Dario Beck's latest video at Raging Stallion opens in quite a surprising way -- he's throat fucking his top. Dario slips his juicy uncut cock in and out of this bearded mouth and his foreskin slides back and forth across this greedy tongue. It's a nice break from the normal porn scenarios where the bottom services his top's cock until it's ready to go up his butt -- sometimes porn tops like to suck dick, too.
Ever since Boomer Banks bottomed in his his first Raging Stallion scene, he's been less of traditional mega-hung porn top, you know the type, he expects to get his monster dong serviced before splitting open his bottom's ass. Honestly, I never thought Banks was anything like his on-screen persona -- I wouldn't be surprised to learn that he's really a cock-hungry power bottom -- so I'm enjoying seeing him stretching in his latest scenes. I particularly enjoyed that he nibbles on Beck's foreskin before the bottom climbs on top for some 69 sucking.
I'm always impressed seeing Boomer's schlong disappearing inside an ass, and like many bottoms before him, Dario takes every inch of this impressive dick. And he loves it. For his cumshot, Dario reverse squats on Boomer and rides him, all the while stroking his own meat. Finally he groans, then lets go of his dick and his cum load splash down on Boomer's thighs. And to help his top get off, Dario shoves his cummy cock in Boomer's mouth and watches the gusher fall onto his belly.