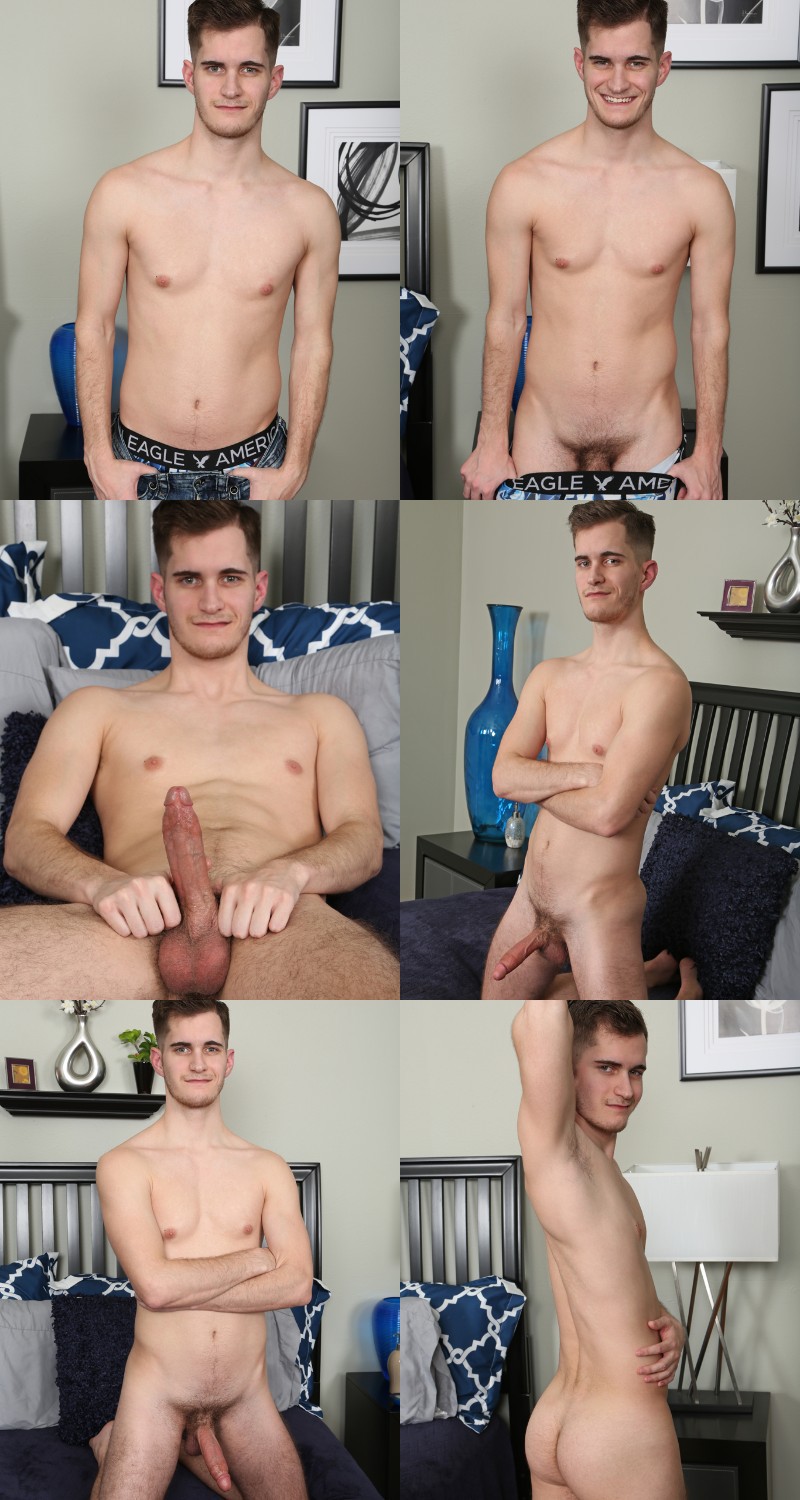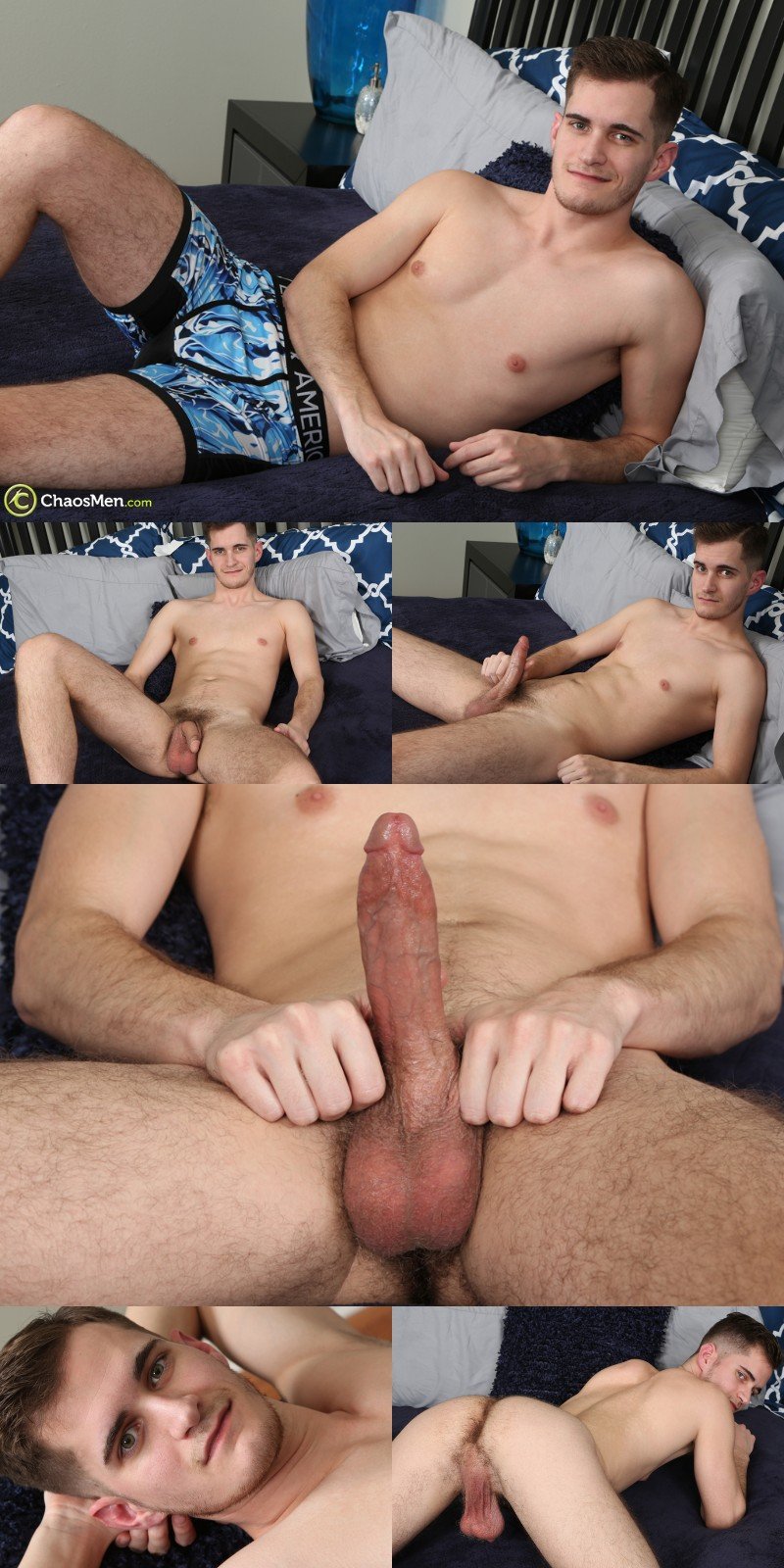 Watch Dani Unloading His Massive Low-Hangers
Dani has an eight-inch cock and he likes to top mostly. He says that he has a thing for domination -- light kink, blindfolds, and tying guys up -- I don't know, he looks a little too vanilla to fill those shoes. But don't judge a book by it's clean-cut cover and all that, and I'm guessing we'll find out soon enough. He's busting out his first cum load over at Chaos Men and he's eager to come back for more.
Apparently Dani has several friends who are already filming in Pornland and they convinced him to throw his big cock in the ring. I wonder who those friends are. Dani shows off his hairy ass in this session even though he's usually a top. He says that he's not opposed to bottoming for the right guy ... they all say that, don't they?