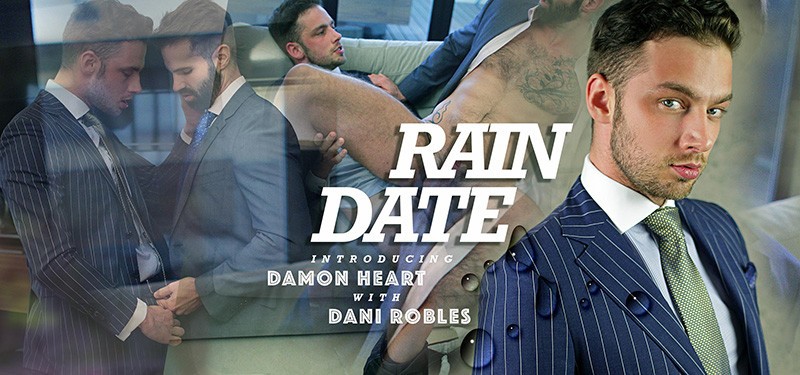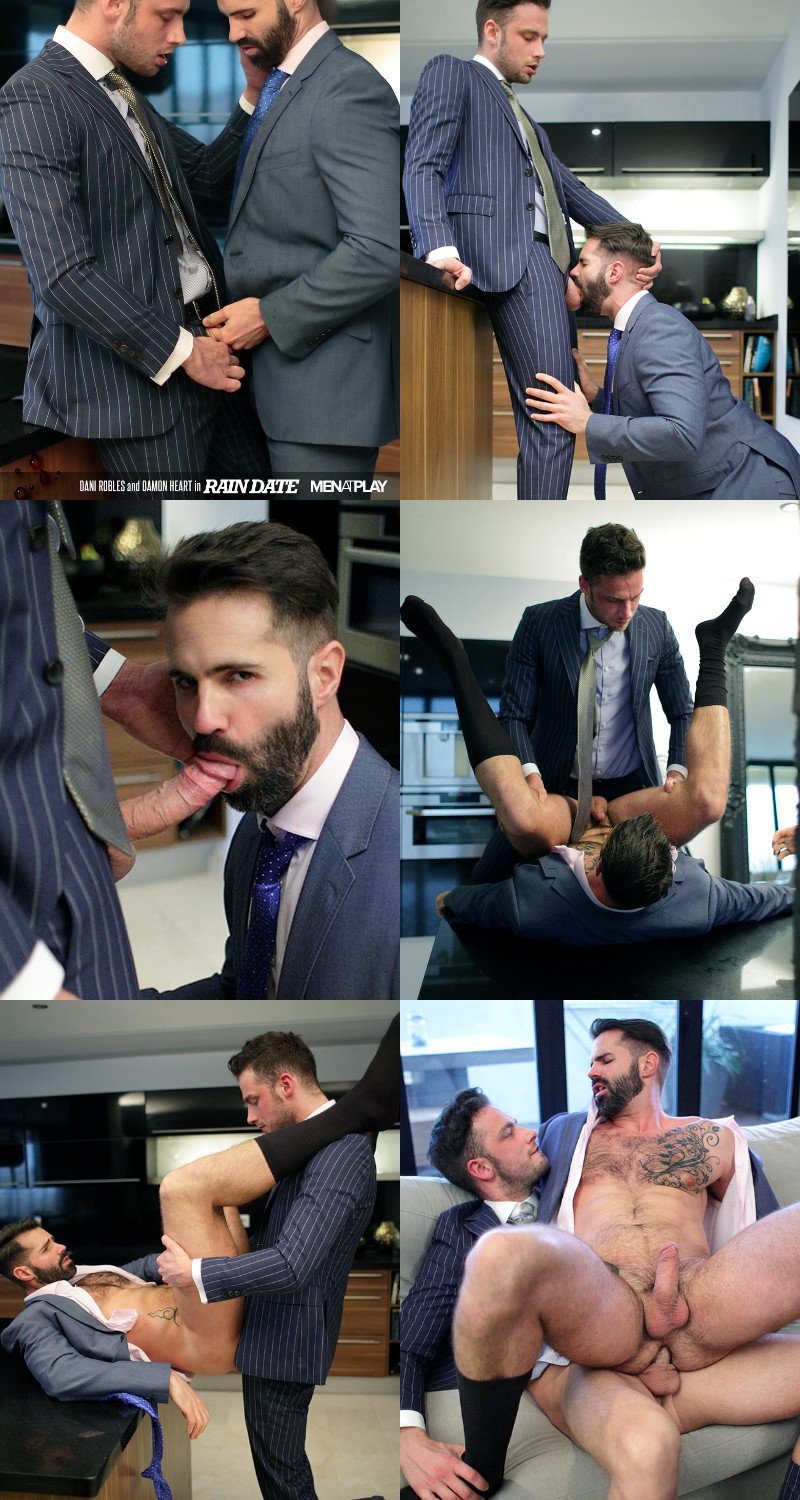 Watch "Rain Date" at Men at Play
Looks like Damon Heart is a free agent. The once exclusive of Lucas Entertainment made his debut this week on Men at Play. Damon appears in Rain Date with Dani Robles, who has appeared in 24 videos for the site. Lucas Entertainment no longer lists Heart among their exclusive models, so I guess we'll be seeing more of him in productions for other companies.
Damon Heart is working at home when someone rings his door bell. It's his neighbour (Dani Robles) and he's locked himself out of his apartment; he's waiting for the lock smith but it's raining, so Heart invites him in. The neighbours see each other regularly, but have never spoken. And now, as Damon helps Dani out of his wet suit, they do a lot more than talk.