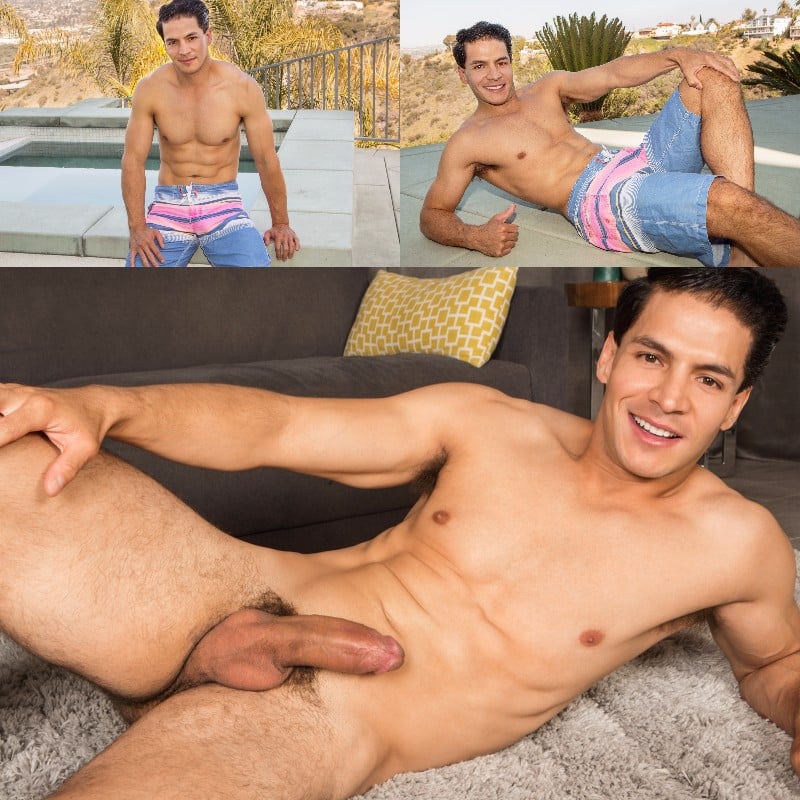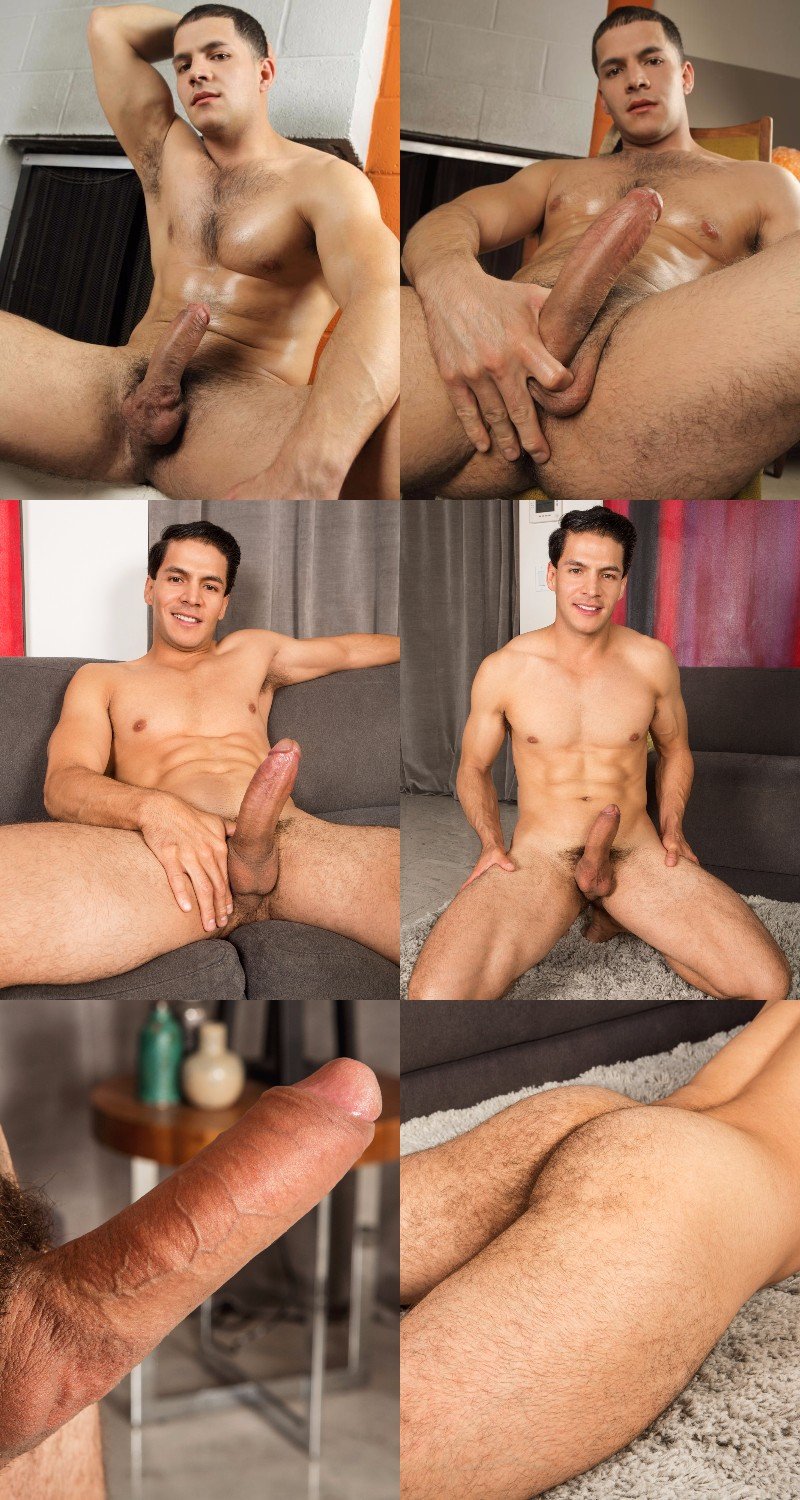 These days a guy can simply grow his hair, shave his chest, and pick a new name, and presto! he's ready to start the second phase of his porn career. Meet Felix, he's debuting today on Sean Cody and he says in his profile: "I never used to like men until recently." That's funny because he got fucked seven times on another site between 2010 and 2013 -- come inside and see where.
Sean Cody's Felix is Randy Blue's Jorge Fusco. He filmed his first jack-off video for Randy Blue in December 2010, and over the next three years he was featured in eight hardcore videos. Funny though, for a guy who said he only "recently" started liking guys, he got his ass fucked in seven of those Randy Blue videos. I guess he didn't "like" it.
Oh well, it's Pornland, you can never believe anything you read, except here, I always tell the truth. Below the waist, I like Felix very much, he's packing a juicy, fat, uncut cock. But to be honest, I like him better as Jorge Fusco, a power bottom with chest hair and a buzz cut. (That's him in the first two pictures in the six-pic collage.) What do you think?