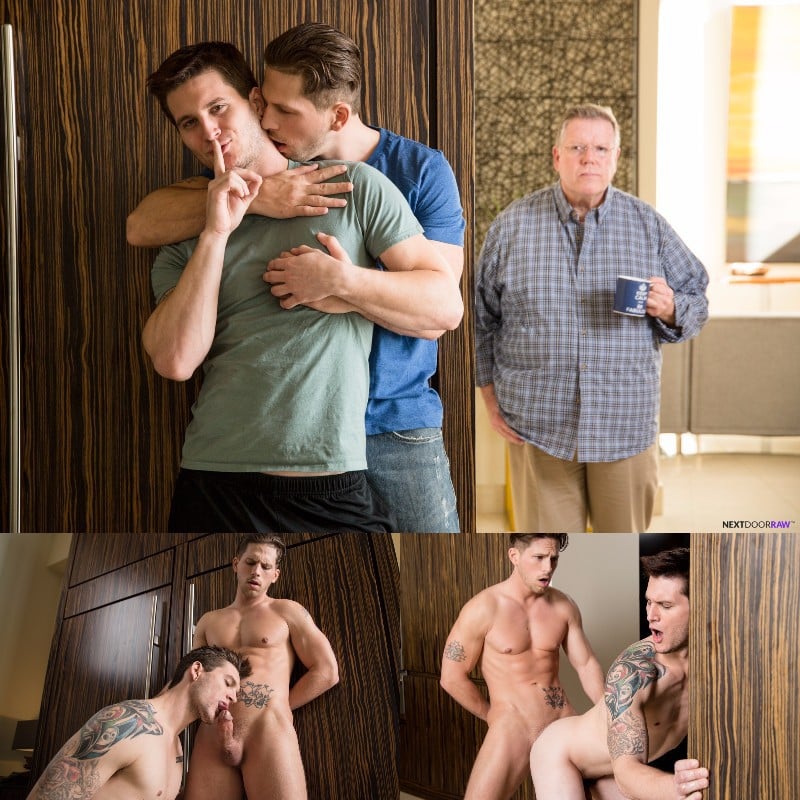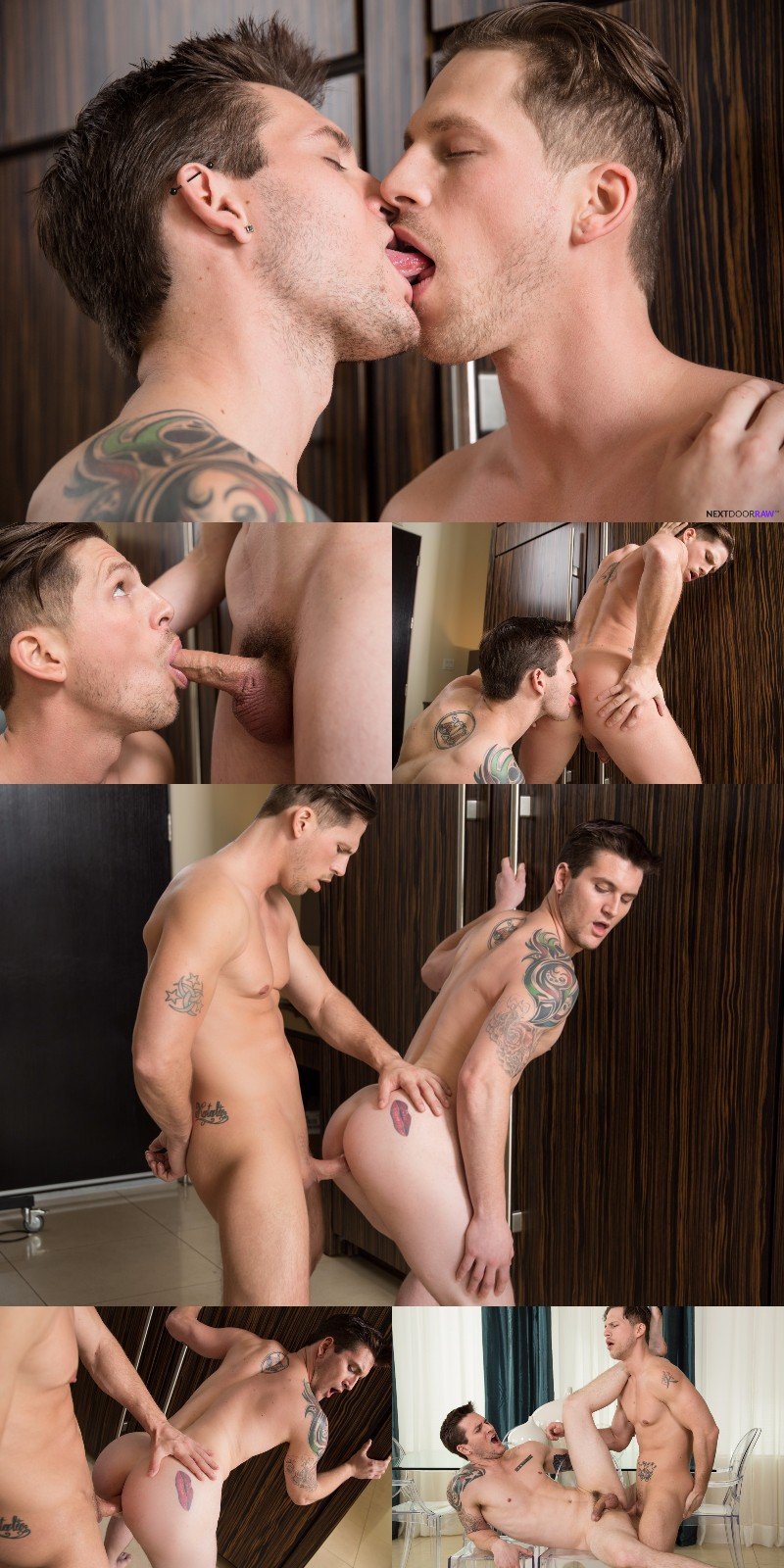 Save 20% at Next Door Raw - Click Here & Use Promo Code gaydemon
Allen Lucas and Roman Todd have been secretly living together as room mates. Roman's father is paying the rent and will cut him off if he finds out his son is gay and living with his lover. But Lucas is tired of the charade. One afternoon when Roman's father comes to visit, Allen has it out with his boyfriend, "Fuck me right now, here in the kitchen, or I'm going out there and telling your Dad." What choice does Roman have?
This is a ridiculously funny scene because while Dad sits within earshot in the living room, Allen is yelling his head off while Roman fucks him in the kitchen. And it's not a quick fuck either, this pair screw against the fridge, over the stove, and lying across the dining room table, all the while Dad sits on the couch sipping his coffee, oblivious to the ass pounding fun his son is having in the next room.