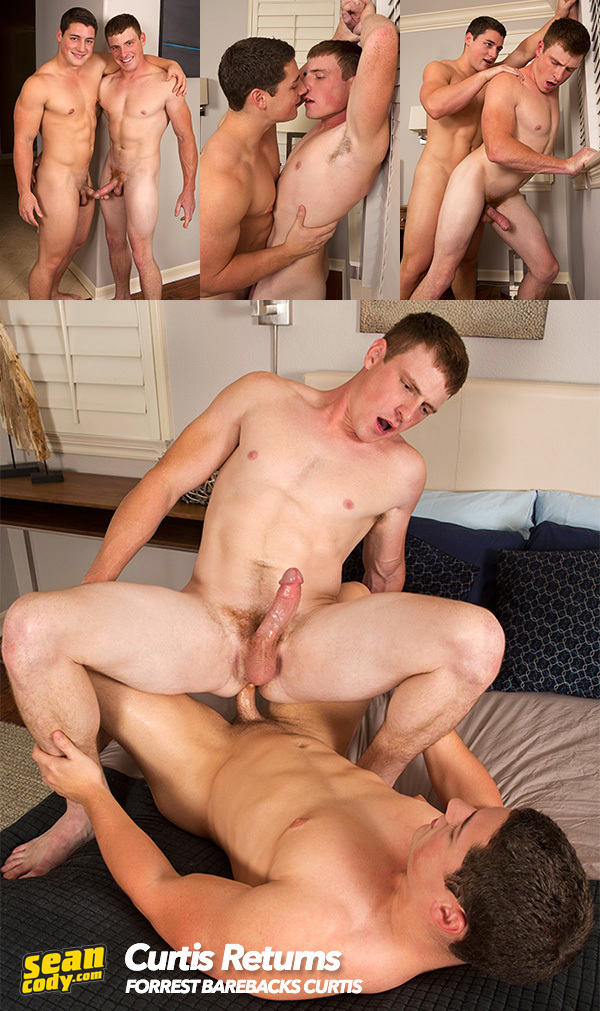 Ginger stud Curtis was always a Sean Cody favourite with his boundless sexual energy, his versatility, and his deliciously big-nobbed dick. Then, without any fanfare, ginger stud Curtis just stopped filming late in 2012. But last week, on Christmas day, Curtis returned to the site getting his ass fucked by newcomer Forrest. What an awesome present.
Curtis first appeared on Sean Cody in 2008, and over the next four years he filmed 24 videos. He both topped and bottomed, but I always preferred watching him take it up the bum. And the redhead was with Sean Cody when they went bare. Curtis made nine videos after the transition, then it was over.
We didn't know it at the time, but Curtis' last fuck was a flip flop scene with a stud named Ashton."I've never seen someone want to get fucked so badly," Ashton said later. "He literally pulled his cheeks apart and begged for me to ram him!" And that's why we love Curtis so much.
Forrest is a newcomer and got the honour of welcoming Curtis back to Sean Cody. Forrest is a good-looking stud who has just started filming and has a jack-off and topping session under his belt. Towards the end of their fuck, Forrest pushes Curtis against the wall and he's ramming him hard with his severely hooked cock. "Ah yes," moans Curtis. "Yes, keep going." It nice to have you back, Curtis.