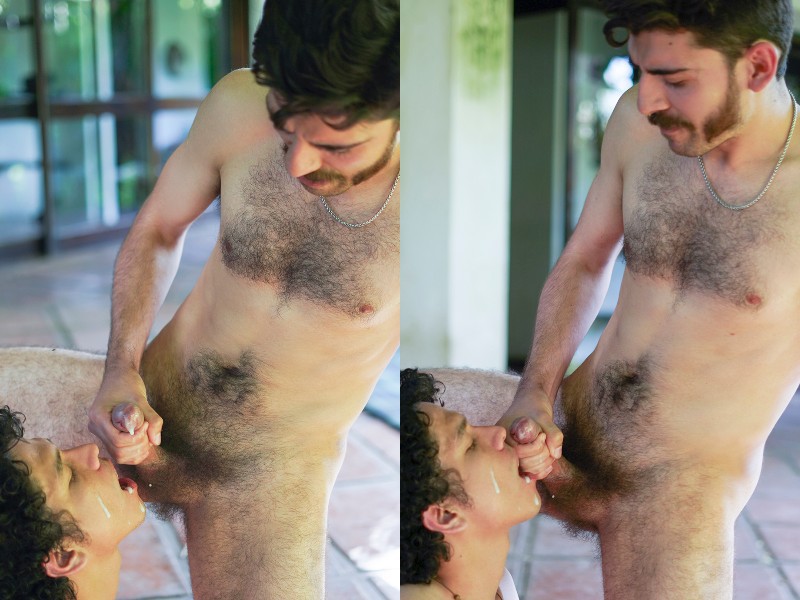 Watch Horny Argentinian Amateur Guys - Save As Much As 65%!
Are 1970s sideburns making a comeback? I hope this because this Kendro Leondro's lampchop sideburns looks sexy. He has just arrived for a friend's birthday party, as they're exchanging greetings. a curly-haired lad shows up. The birthday boy excuses himself to say hello to other guests and says, "This is Andy, get to know each other."
The guys sit side by side on the step and Andy's hand crawls its way over Kendro's hairy thigh. They kiss, and two minutes later, the boy is bent over with Kendro's face stuffed between in cheeks. The standout moment is when Andy, with cum dripping all over his face, continues licking Kendro's spasming dick. He doesn't want to miss a single drop.
If you haven't checked out Latin Leche lately, you should have another look. The site has changed they filming style and these new scenes are scorching. So are the guys. Rather than POV (point-of-view) filming, they've reverted to regular multi-angle sessions where we get to see both guys, all of them.