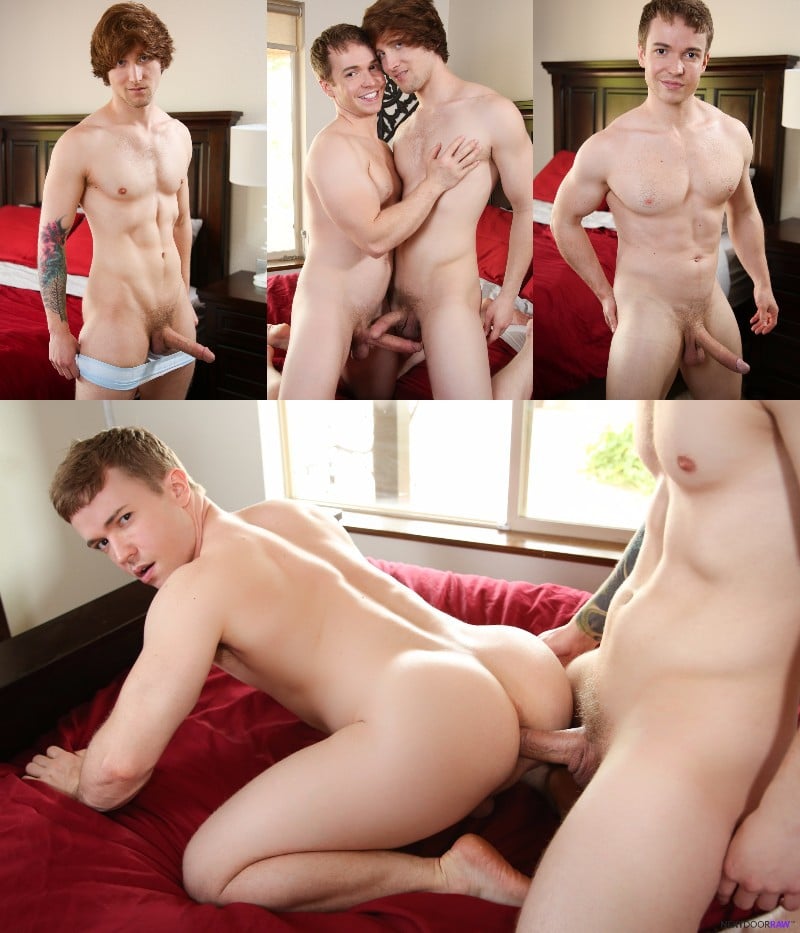 Get a Free Trial Membership at Next Door Raw - Click Here and Pay $0.00
Lovers Scotty Zee and Gabriel Cross have booked a weekend away at a remote vineyard where they're the only guests, in fact, they're the only people on the whole 450 acres. After taking a nude swim in the pool, the pair head into the bedroom for an intimate afternoon of flip fucking.
I like both of these guys for very different reasons. What they have in common is that they're each packing a big dick. Gabriel Cross is a small compact guy with a hot body and an even sexier bubble butt. At one point he's on his knees sucking Scotty's dick and Gabriel's ass is arched high in the air. His round butt cheeks are so inviting, but his puckered hole is even more of a sight.
Scotty Zee on the other hand is tall and lanky. He's a bit of a ginger, or so it seems when the light hits his hair just right. He's got a tight and well-defined body and he's also packing a big dick. The guys take turns fucking each other, but my favourite is seeing Scotty squatting backwards over his lover with Gabriel thrusting hard up into his willing hole. This is one that you'll want to see.