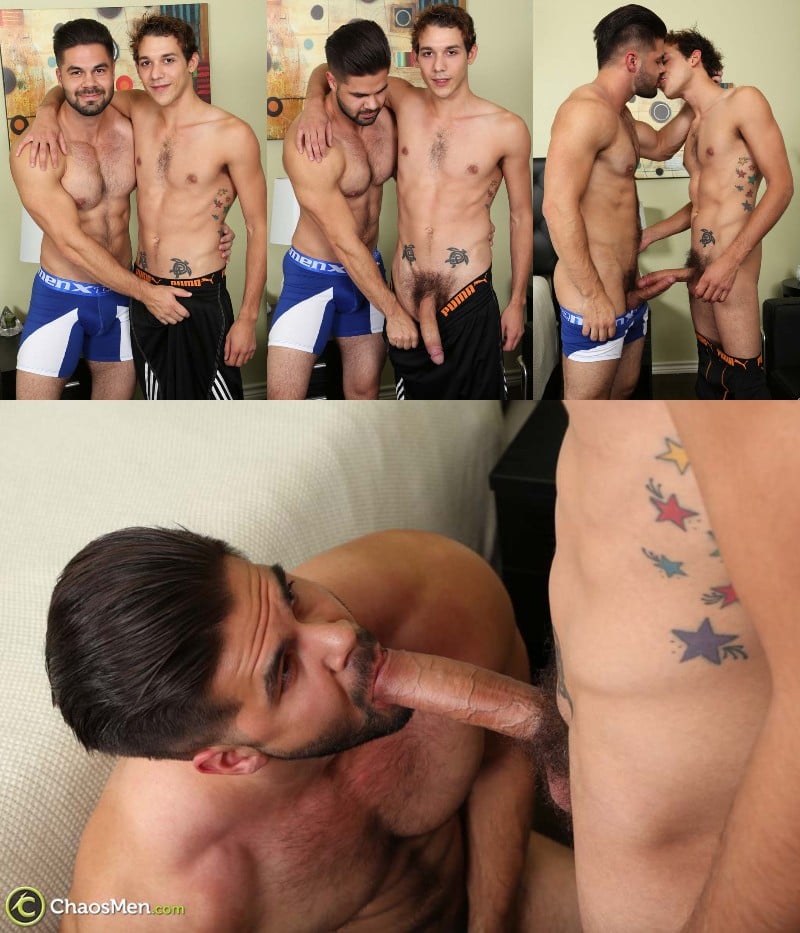 Get a One-Day Trial for $1.00 - Click Here
This is Cruz's second scene since he returned to Chaos Men after a two-year break. His wife had another baby, so he's on his back supplementing his income by taking Malik's 10-inch cock up his ass. What a job! Come inside and watch these two flip-fucking.
Malik is a gay guy and he's packing a whopping 10-inch cock, but he says that he prefers to bottom. Isn't that always the way? When you see Cruz on his own his dick looks pretty big, but it's really only seven inches long. A respectable piece of meat until you line his dick alongside Malik's. Holy shit! Cruz has a hard time swallowing much of it, but he tries. Malik is a cocksucking pro and has no problem deep throating his buddy's dick.
Cruz gets the hard part over with and gets his butt stuffed over the edge of the bed. Malik holds his legs and slides in and pumps the beefy stud. It's tough going, but Cruz just closes his eyes and waits for his hole to relax. Then Malik climbs on top of the stud and sits on his dick. Malik's ass easily swallows Cruz's hard-on and he bounces on it vigorously.