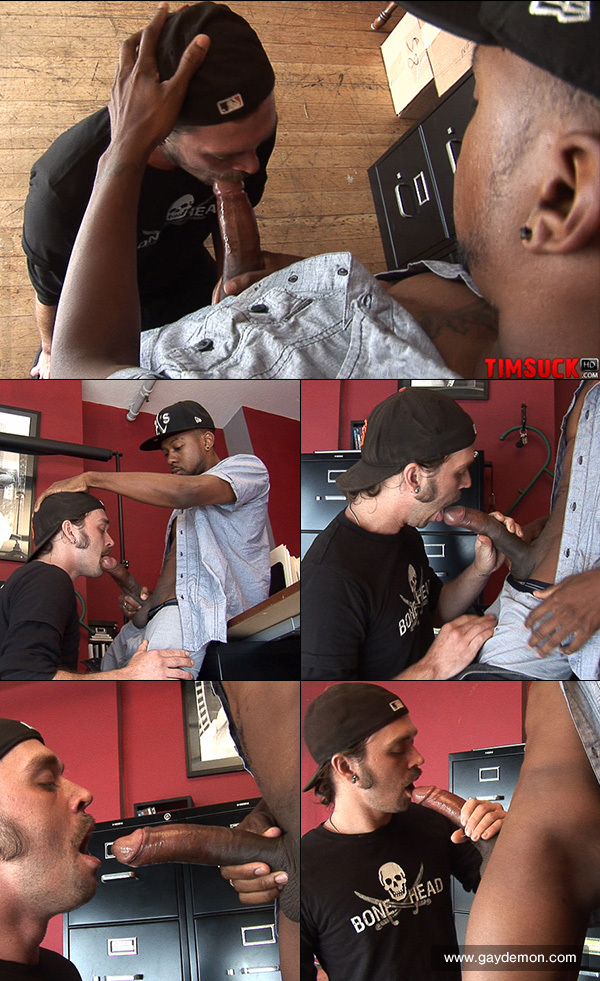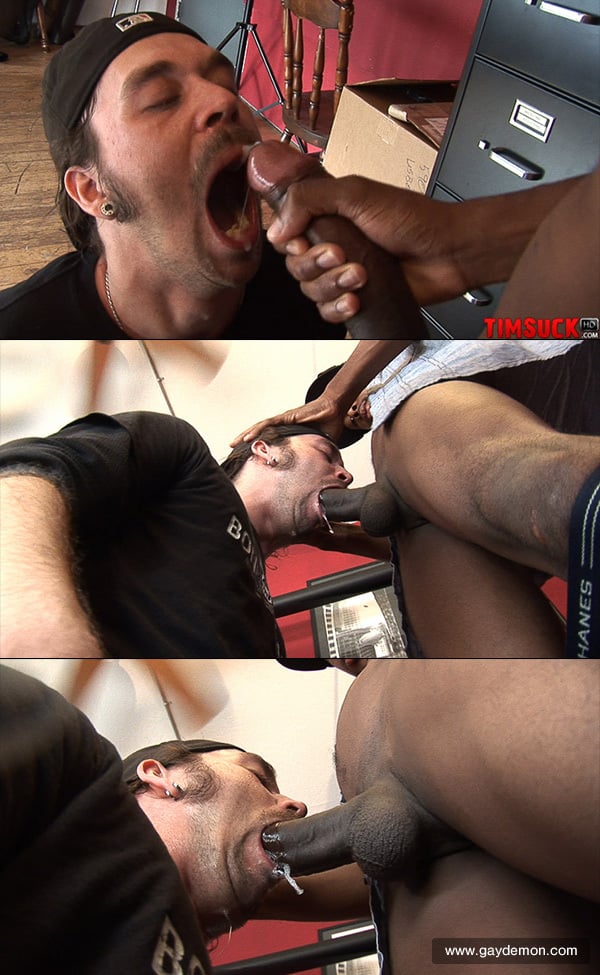 A 13-inch cock is a lot of meat to stuff down your throat. Javin is down on his knees in this TIM Suck video, and he wasn't sure that he'd be able to take it all, but he loves sucking dick, so he was going to try.
Not even close. Trevor could only swallow half of Javin's monstrous dick. It's easy to see because only the top half of Javin's black cock is glistening with spit, the bottom six inches are bone dry. This cocksucker unhinges his jaw and opens wide, and Javin even holds his head and forcefully tries ramming it down his throat, but Trevor chokes and sputters saliva out the sides of his gaping mouth.
Still, I'm sure Javin is used to it, I doubt he finds many cocksuckers capable of deep throating him balls deep. Could you? I'm not sure I could. But I'm sure some bragging blow boy will be along to tell us all in the comments below how Javin's 13 inches would be a walk in the park. Anyway, this black top wants to blow his wad and gives this half-hearted cocksucker a load of jizz he probably doesn't deserve.