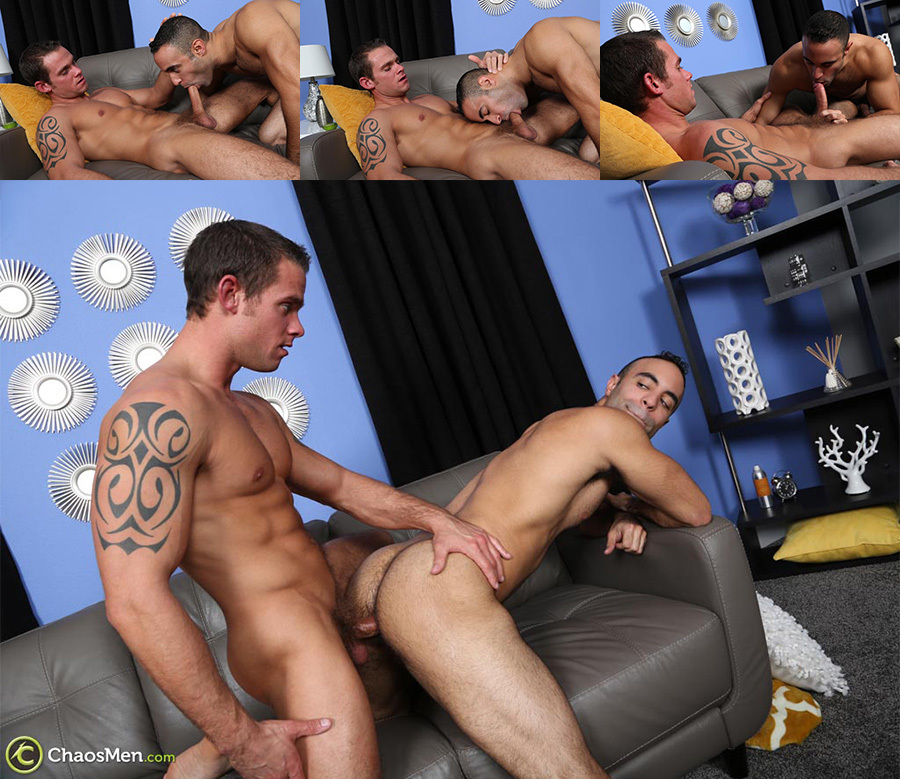 There are a lot of things I like about Lorenzo and none of them have to do with how much he enjoys getting fucked. Lorenzo has only filmed four scenes at Chaos Men -- I really thought he had done more -- a solo, a blowjob, one with him topping another guy, and now this one with Cooper Reed fucking his ass. I love this one the best mostly because Lorenzo has let his body hair grow in -- his dark armpits and bushy pubes get me popping hard.
I also love the way Lorenzo sucks Cooper's cock. You can always tell how a guy likes his own cock sucked by the way he gives oral, and in Lorenzo's case, he enjoys long slow licks up and down his shaft. Watching him servicing Cooper's hard-on should get you revving and squirming in your seat. After swapping blowjobs, Cooper pushes Lorenzo's legs in the air and dives with his tongue. Lorenzo moans his approval. "I can't wait to feel your cock inside me," he says softly.
So Cooper gives him what he wants and slides in and out of Lorenzo's hole, giving it to him slowly and letting him enjoy every inch. And Cooper doesn't want to nut too soon, so he takes a break and mounts Lorenzo and sits on his stiff cock. And it looks so good disappearing inside Cooper's hole. Then Cooper is back in Lorenzo's ass to make the bottom spunk all over his washboard.