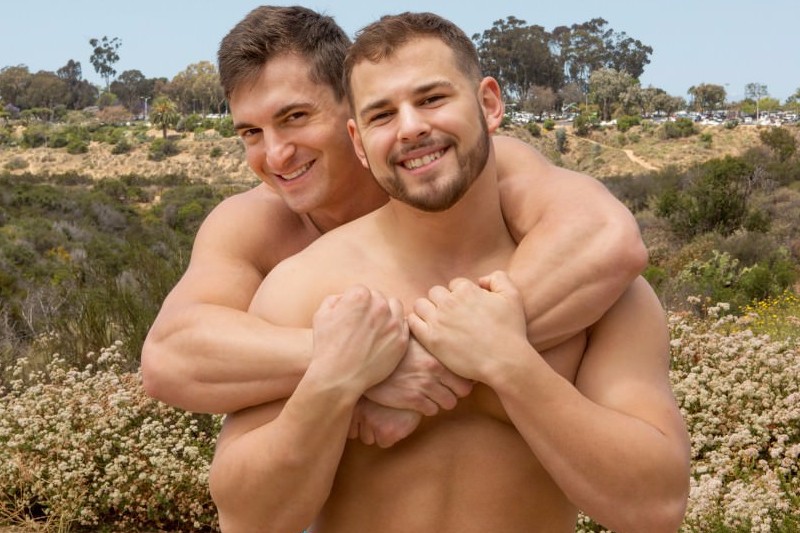 Get a 1-Day Trial at Sean Cody - Only $1.00
When Kellin debuted on Sean Cody back in February 2014, he was a baby-faced hunk. He's still a beefy babe with a rocking body, but now he's also sporting a beard and he looks sexy as hell. He's the latest in a long line of tops to fuck Joey's ass.
Joey also joined Sean Cody in February 2014, but unlike Kellin who has only done six scenes, Joey has filmed 26 scenes and bottomed in all but two of them. He did a solo and topped in another, he may have also fucked in a couple of multi-part group scenes that he did, but Joey is definitely a bottom. He's also bulked up quite a bit since his debut scene, and that ass of his is very meaty these days.
Joey is lying back on the arm of the sofa and Kellin in drilling his ass. Suddenly, Kellin smacks Joey's face. Does the bottom take it? Hell no. He smacks Kellin's beefy pec hard saying, "Come on, fuck me." Then he slaps his chest again. Kellin does fuck him -- hard. Then Joey finishes the stud off riding his dick on the couch.