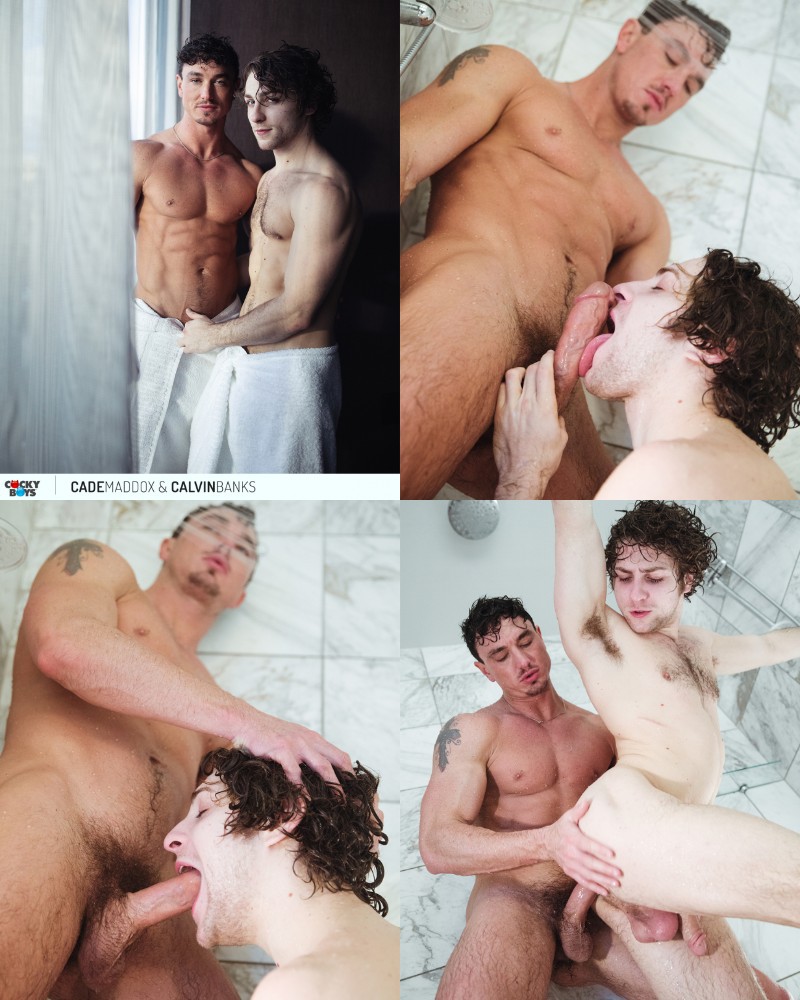 See How Much Calvin Enjoys Cade's Huge Cock - Save 50% Off a Month!
Now that Le Garçon Scandaleux (The Scandalous Boy) has finished rolling out, Cocky Boys is back to bareback releases on their site. The series was a collaboration between Cocky Boys and French production company PINK TV, and since France is still very anti-bareback sex, the performers wore condoms for almost all of the releases during the month of February.
Finally, yesterday (February 26), Cade Maddox and Calvin Banks fucked raw on Cocky Boys. Cade watches Calvin take a long, lingering shower, then finally joins him in the huge walk-in shower. Calvin pleasures the stud's cock before leaning against the wall and taking that monster up his ass. Bare.
The guys dry off and head for the bedroom where Cade mounts Calvin and drives his big dick deep inside the boy. Cade fucks Calvin doggy style, then after some spoon fucking, Calvin returns to his back. After some more screwing to get Cade over the edge, Calvin holds his legs while Cade douses his well-fucked hole with his creamy jizz.
Cocky Boys is running a 50% off sale to help you get through the last days of this never-ending winter.