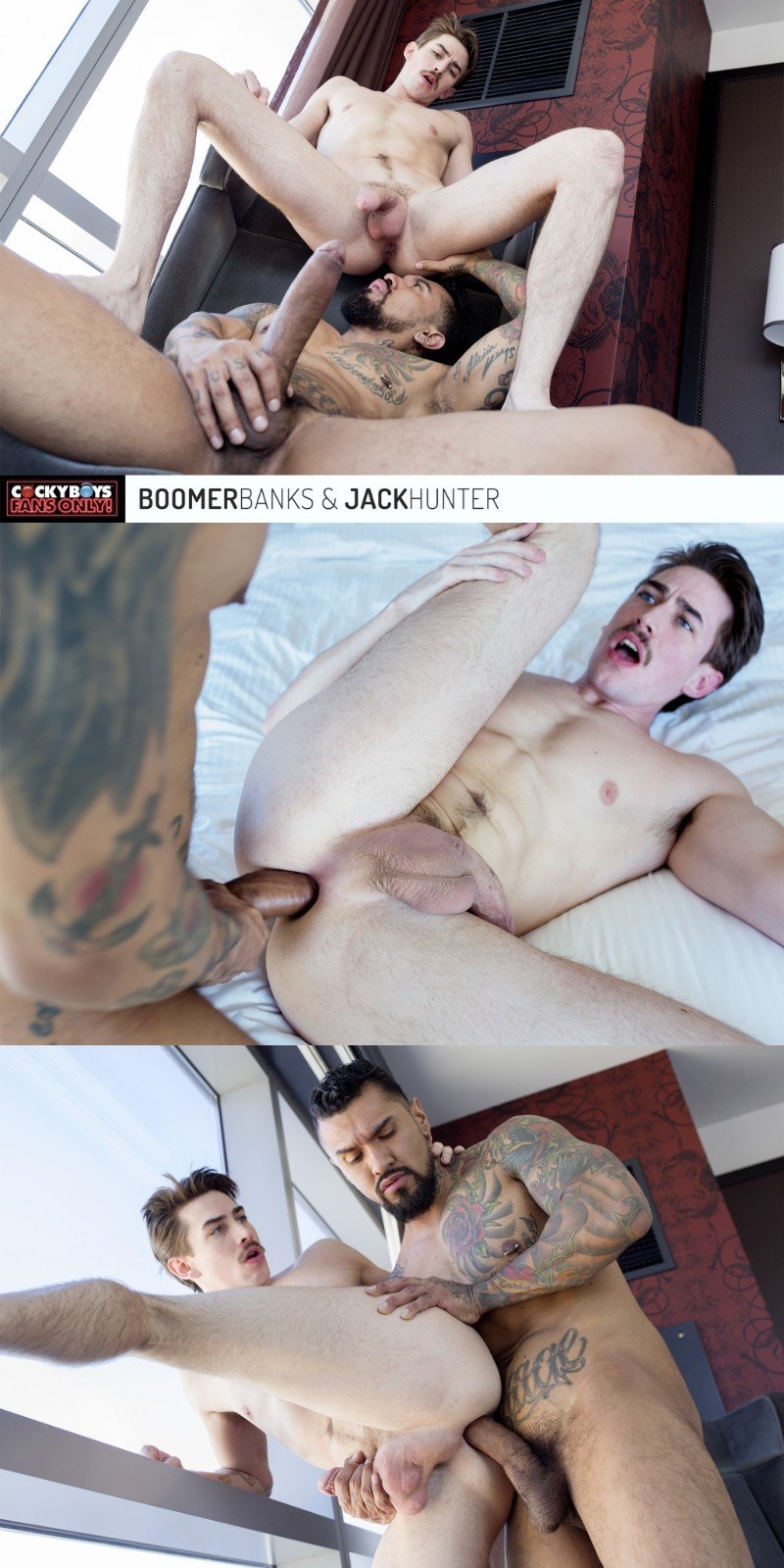 Watch The First Cocky Boys Bareback Scene - Click Here
Bareback hold-out Cocky Boys has finally thrown in its cum towel and filmed its first bareback sex scene. And not only is it a first for the studio, but veteran porn star Boomer Banks goes bare in his first commercial scene. In a new series entitled Fans Only, Banks slides his raw monster meat into Jack Hunter's ass.
Director Jake Jaxson approached Banks to launch the new series and Banks says, "I knew exactly what I wanted to do ... namely that it would be shot skin-to-skin (condomless), and it would be more of a reflection of what I enjoy in my real life."
With Fans Only, Cocky Boys is dipping its toe in the bareback pool to test reaction. Does this mean we can expect raw productions going forward? Yes and no. Fans Only is a series of performer-created content where Cocky Boys lets the porn stars "create content that they like, when they like and with whom they like." But the site falls short of saying that this content will always be bareback.
Cocky Boys promises upcoming scenes from Boomer Banks, Ricky Roman, Josh Moore, Levi Karter, Taylor Reign, Cory Cane, and more. "If all goes well, then expect to see Fans Only popping up more and more on Cocky Boys," says Jaxson. So reading between the lines: if there's a consumer backlash, they'll pull Only Fans and it'll be condoms as usual.
This leaves Falcon Studios Group (Falcon Studios, Raging Stallion and Hot House), Naked Sword, Gay Hoopla, Pride Studios, MEN, and Titan Men filming condom sex. But already one of these studios has made a bareback announcement of their own.