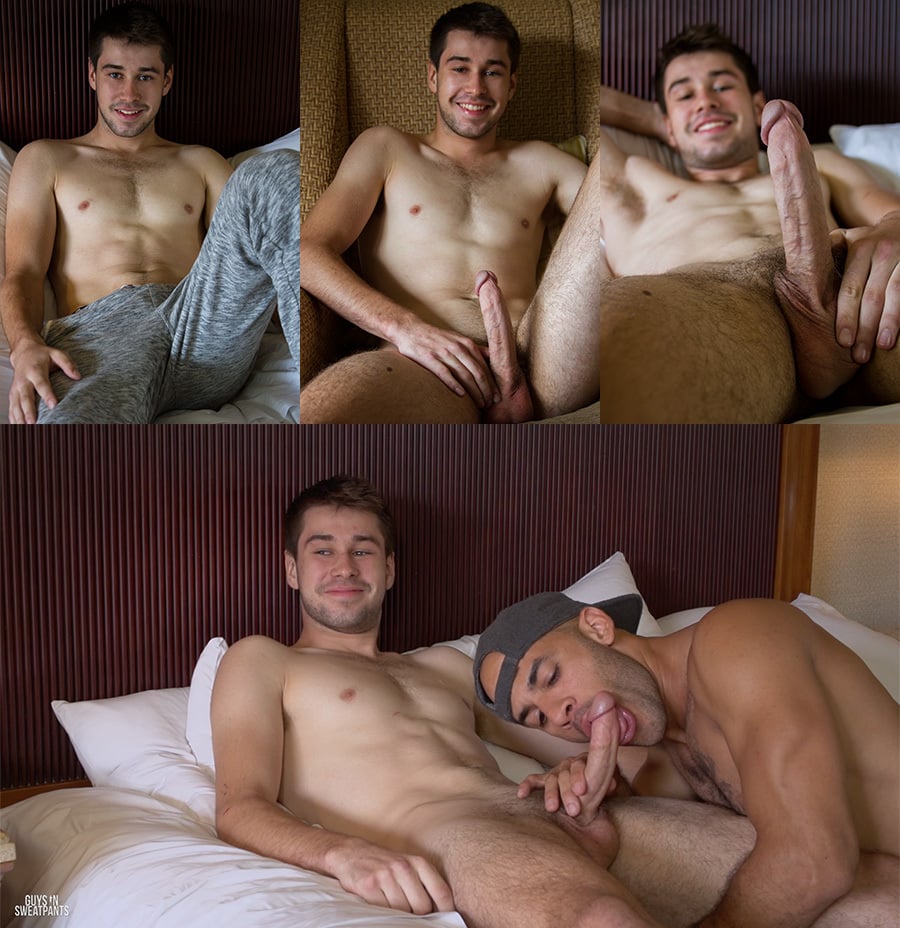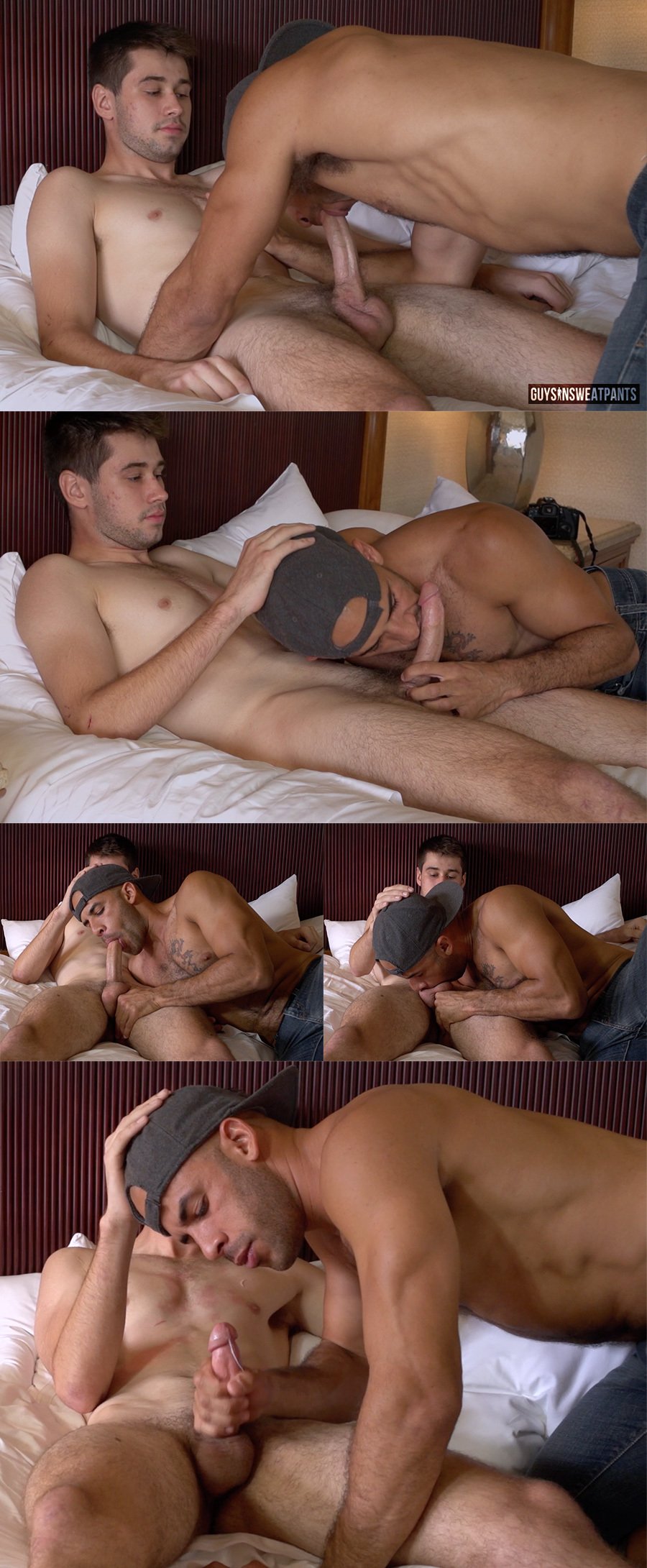 Chandler is a 19-year-old, straight lad from Minnesota. He answered an ad to appear on Guys in Sweatpants because the money "was pretty good." But through the interview and initial photoshoot Austin asks him if he can usually cum with a blowjob. Chandler chuckles and says, "I don't know, I haven't really had one." Turns out that he hasn't had one at all ... from anyone -- Chandler is a total virgin. So when Austin asks him what's going through his head Chandler says, "I don't know, just waiting to see what happens I guess."
Chandler goes through the paces posing for Austin in and out of his underwear and getting a few pictures snapped. When he pulls off his white underwear briefs, his long cock is bone hard. But isn't a 19-year-old's dick perpetually hard? Austin lies beside Chandler and rests his arm across his stomach and licks the lad's erection. Poor Chandler, he doesn't know what to do. He looks left and right, he looks up at the ceiling, he looks anywhere except between his legs. Austin swallows his erection, and a second later, Chandler rolls his eyes back, but only for a second, then his eyes are darting around the room again.
About four minutes into this head session Chandler finally relaxes. Now he can't take his eyes off Austin bobbing on his long cock. He places his hand on Austin's head. He's still nervous about this new experience and doesn't know what he's supposed to do. And even when Austin sucks him off, Chandler doesn't do much more than arch his eyebrows as he blows his wad in Austin's mouth. No panting, no moaning, no yelling. Austin pulls his jeans down around his hips and lies beside Chandler and jacks himself off. When Chandler gets his first look at Austin's big dick, he gives a "holy shit!" look, then he watches Austin beat off and shoot his thick load. After, Chandler rated Austin's blowjob a ten, but as Austin says, "Well thanks, but what do you have to compare it to?"
See more at Guys In Sweatpants