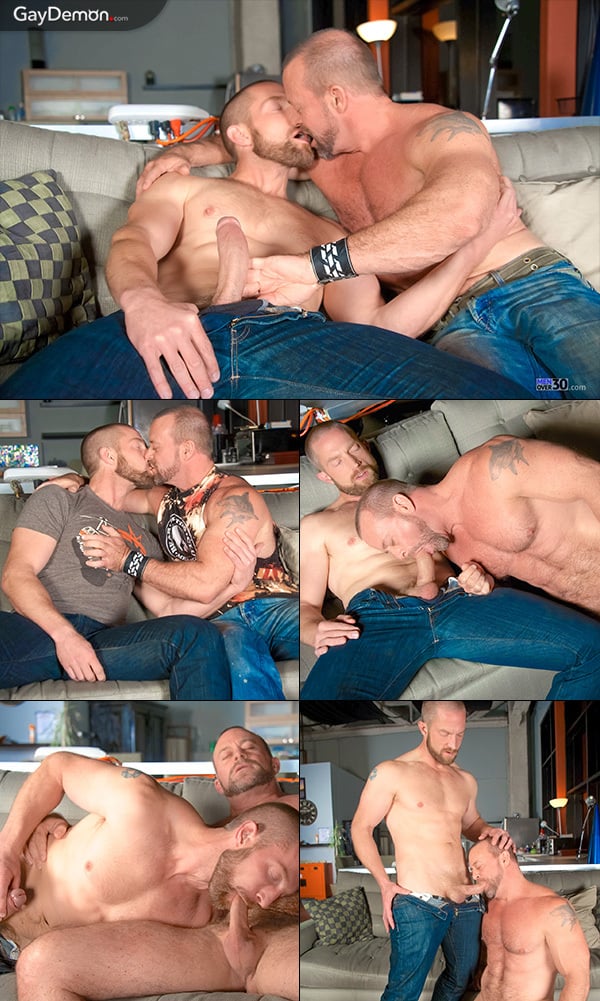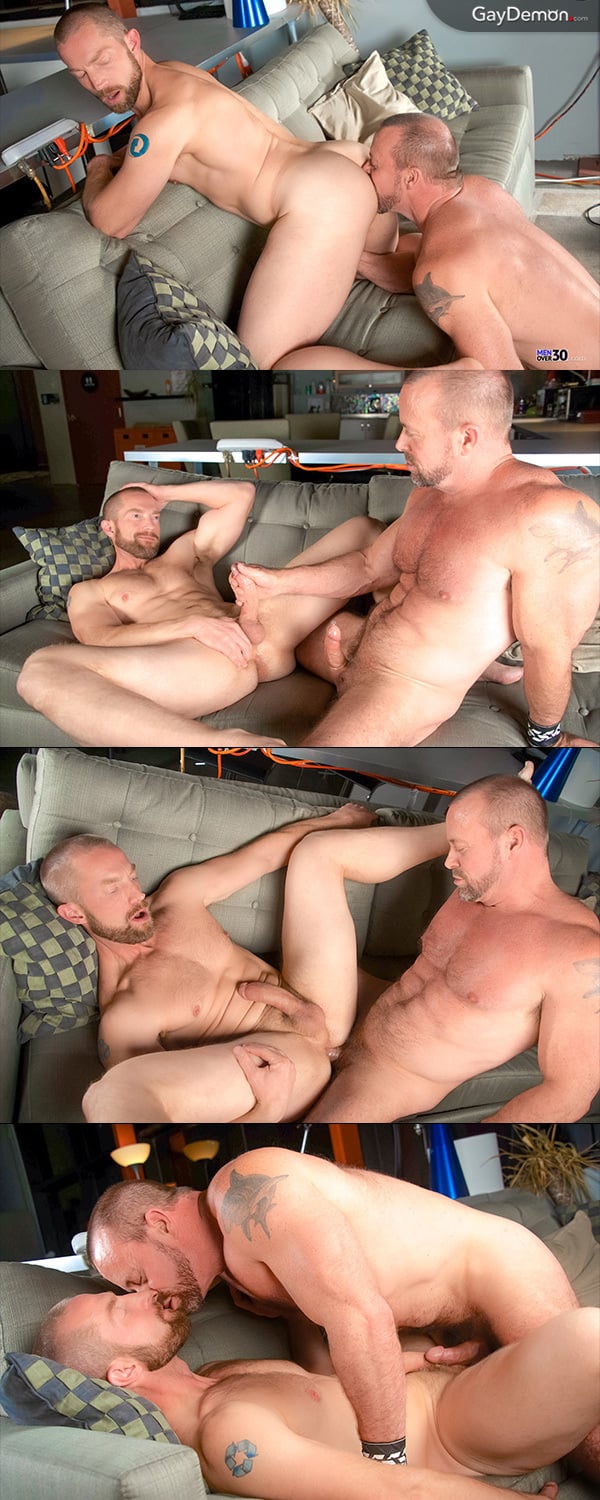 Adam Herst is one of those truly versatile performers. When he's topping, he's often playing in a nasty master in BDSM scenes, and even when he's not doing BDSM, he's a forceful top who likes giving a rough fuck. When he bottoms, he's truly in the moment and enjoys a passionate fuck. In this new video from Men Over 30 he's playing with muscle hunk Casey Williams.
Williams has been in and out of porn. He got his start about 10 years ago, then took some time off and returned to porn filming a couple of years ago. He's a massive muscle hunk and says in the interview portion of this scene that he loves sucking dick. And boy, does he ever. That's a good thing because Herst has a 9-inch dick, which is a lot of meat to handle, but Casey swallows, gulps, and deep throats beautifully.
Casey starts off fucking Adam doggy style on the couch, but my favourite part of this scene see Herst mounting Williams and sitting on his hard dick. Adam rides his muscle buddy's cock with deep thrusts and I loved watching his stiff niner bouncing around -- it's hot stuff!