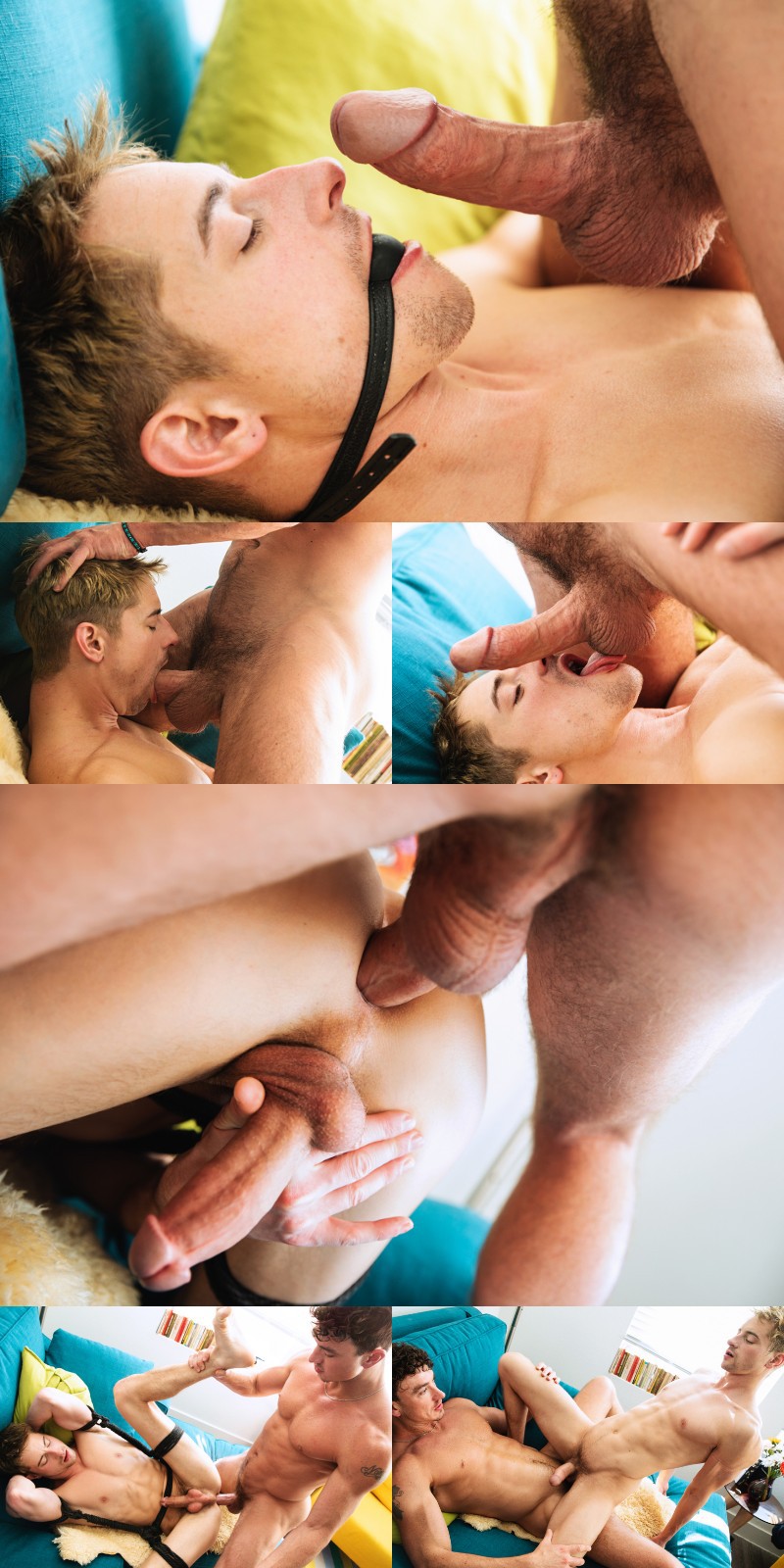 Save 50% Off Your First Month - Watch Cade Pumping Taylor's Ass Full of Cum!
Taylor Reign is letting Cade Maddox crash at his place for a few days. Together, they unpack his one box of essentials, everything a man needs for a few days away from home. Taylor especially likes the ball gag, so Cade fits it around his buddy's head then devilishly teases Taylor's stiff cock tenting in his underwear.
Lying across the sofa with his head hanging over the edge, Taylor tongues Cade's thick cock as the hunk rubs it across his face. Have you ever seen Taylor take a throat fucking? Gosh, he's better than good. I just about lost my mind watching Max Konnor ramming his ten inches down Reign's throat. Cade's dick isn't nearly as big, so Taylor easily takes him deep.
Using a length of rope, Cade ties up Taylor with his hands behind his head so his arms pull his legs up, then the top moves from front to back fucking Taylor's throat and ass. Cade fucks the cum out of the bottom, then he pumps his jizz into Taylor's well-fucked pucker.
Cade Maddox has appeared in eight Cocky Boys scenes and Taylor Reign has performed in more than a couple of dozen videos.