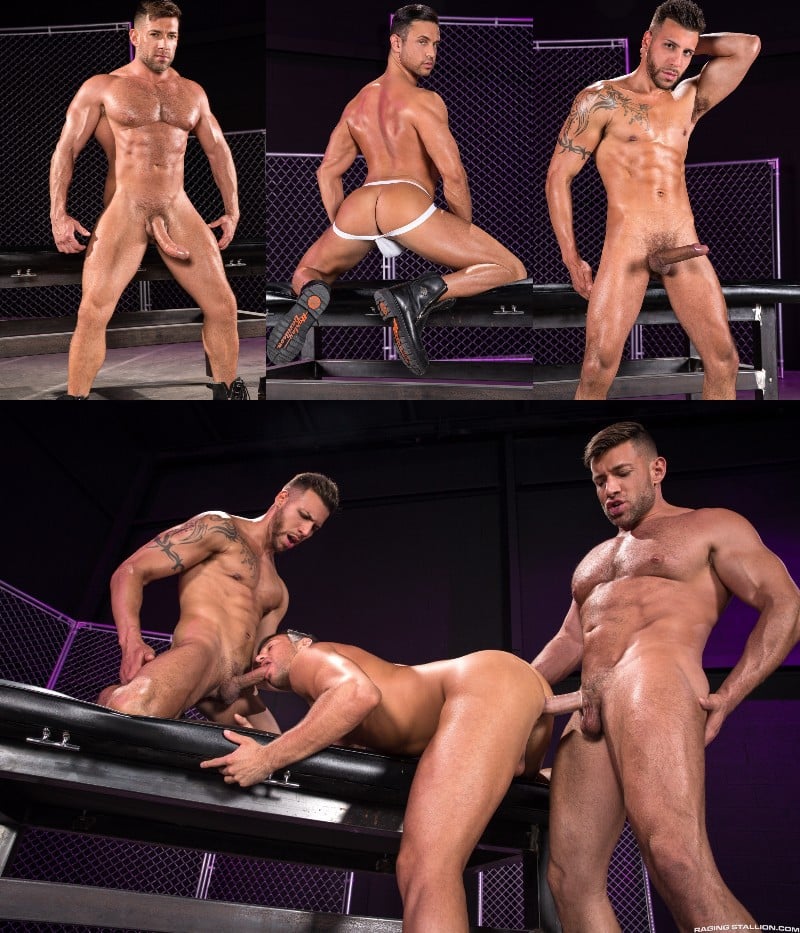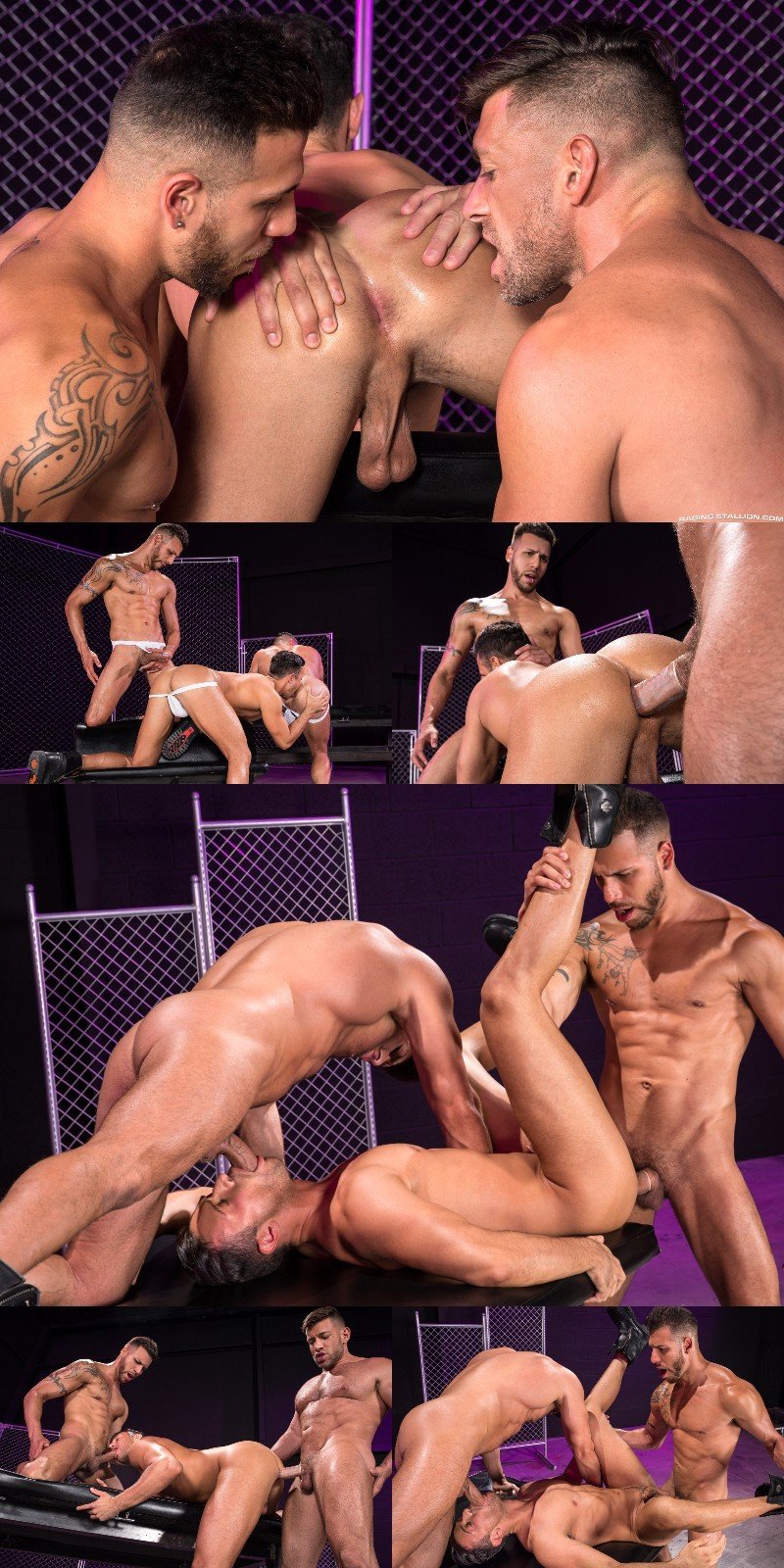 Get a 3-Day Trial at Raging Stallion for $4.95
Bruce Beckham and FX Rios have Josh Conners on his knees in Raging Stallion's new video from the Primal DVD. Josh is hungry and loves servicing big dicks.
This scene reminds me of the good ole days in Pornland when all men wore black combat boots in their scenes. I always thought a jockstrap and black boots was a hot look. I only saw Bruce Beckham for the first time in his Titan Men scene with Matthew Bosch. What a handsome hunk! And honestly, didn't your mouth hit your laptop when you first saw his giant wang up top? Geezuz ...
Bruce and FX take turns rimming Josh's puckered hole and getting it glistening wet for their big dicks, then they spit roast him. Josh takes Bruce's massive cock while hunched over the table in the middle of the room. (Yay for Raging Stallion for blowing the budget and buying some actual furniture for the scene, that black box was getting a little tired.) Bruce taunts FX, telling him to fuck Josh harder and faster, which sends the top over the edge and he douses Josh's nuts with his cum load. Bruce pulls out of Josh's mouth and sails his jizz across Josh's chest.