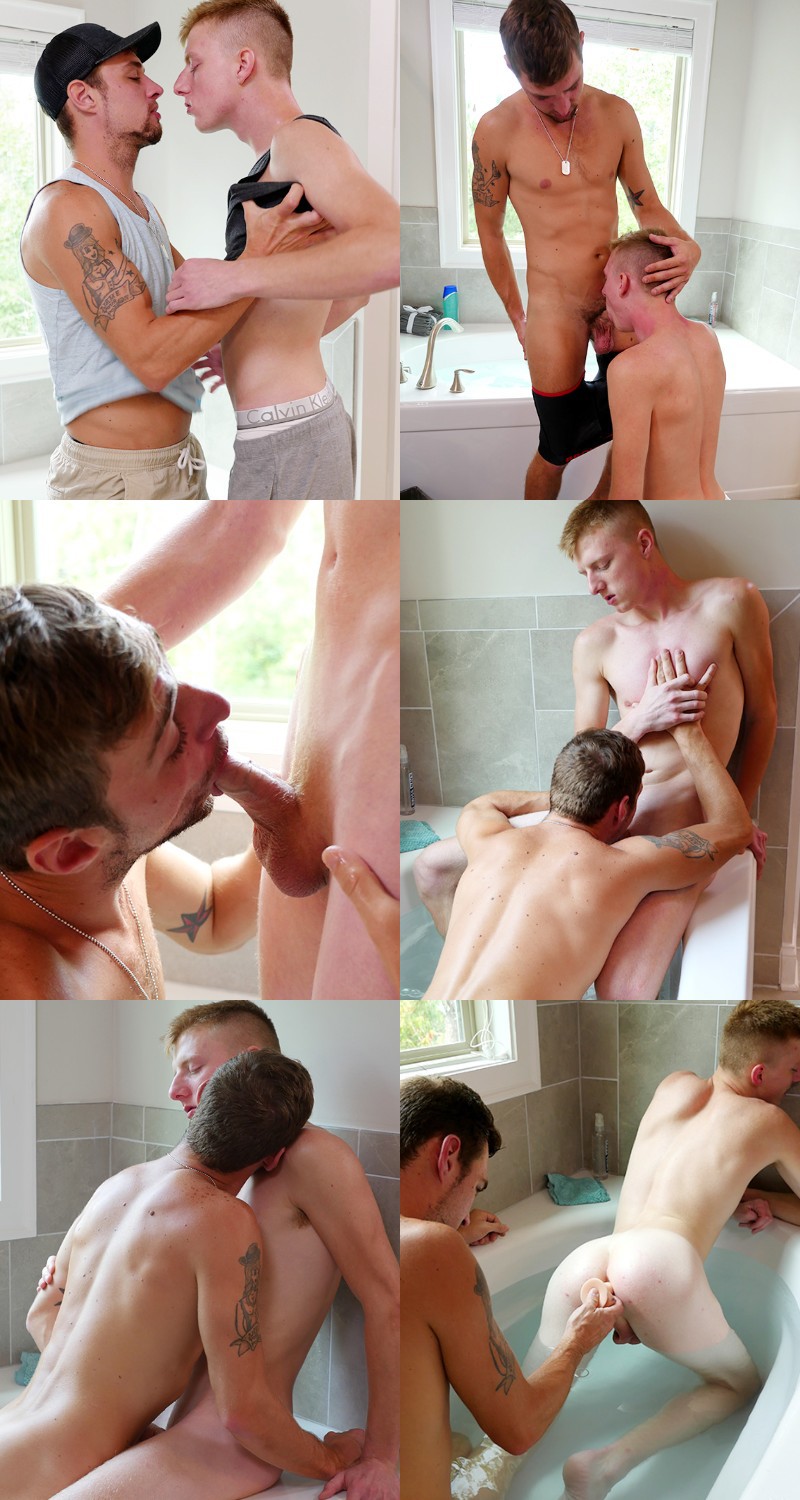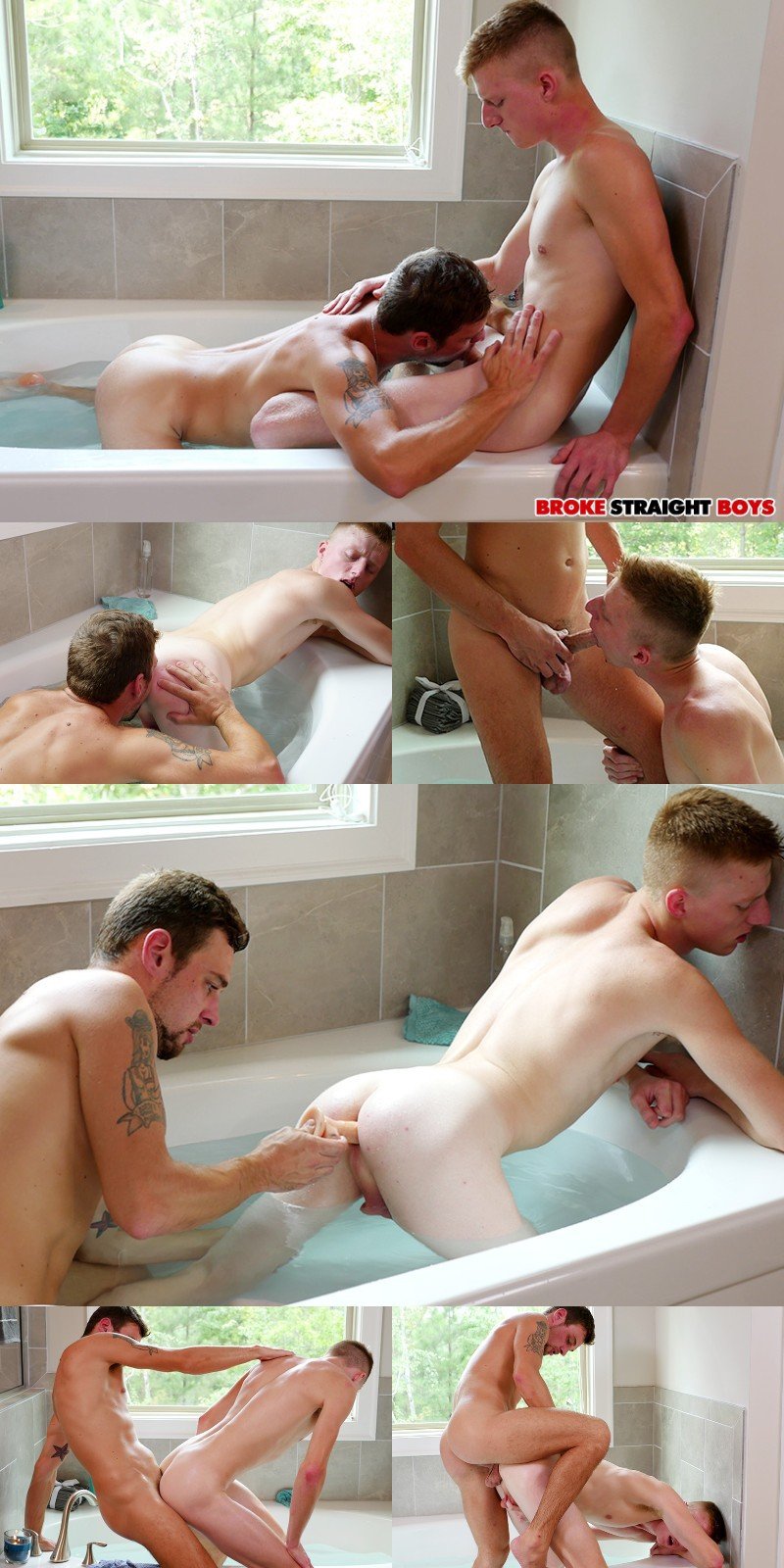 Save $10 on Broke Straight Boys - Click Here
After many months of construction, Broke Straight Boys has finally moved into its new studio. So after hundreds of scenes filmed in that familiar grey bedroom, we can look forward to new locations like this one with John Henry and Richie West fucking in the bathroom. I don't know if BSB has ever filmed a bathtub sex scene, but I enjoyed this one, especially the initial dildo fucking sequence.
Last week, Xavier Ryan and Jos Alvarez fucked in a stairwell. And the very latest Broke Straight Boys videos has John Henry to fuck around with newcomer Jonny Cox on the sectional sofa in the living room.
It looks as though Broke Straight Boys is reinventing itself and they promise new hot faces in the weeks ahead.
See more at Broke Straight Boys