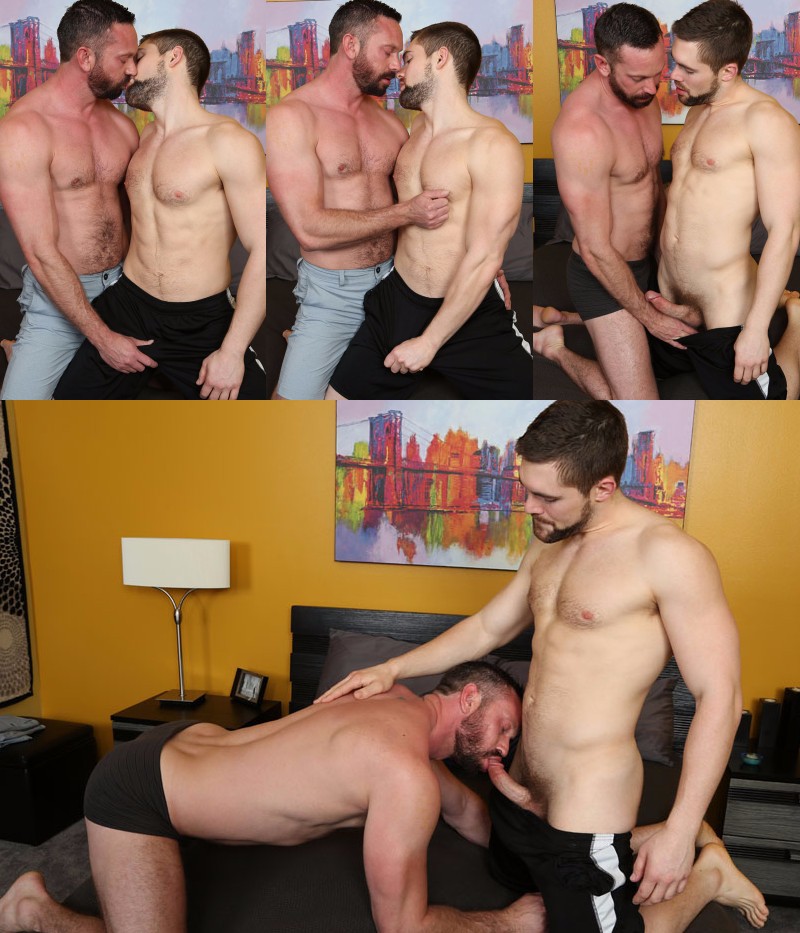 Get a $1.00 Trial at Chaos Men
Cliff is a sexy bearded daddy and he's a buddy of Noah Riley, the consummate cocksucker over at Chaos Men. And when site owner Bryan Ockert saw Cliff's pictures and bio stating that he was mostly a top, he knew he had to get him on set fucking some of the younger guys.
Once Cliff came in for his solo wank and interview things got a little confusing. From the time he applied until his arrival on set he changed from "mostly top" to "mostly bottom." It seems that he recently discovered bottoming and now that's all he wants to do. Too bad, Cliff, there's a line-up of hot asses that need a serious daddy pumping, so get your cock ready.
Cliff did his first jack-off video, then he got his plump dick serviced by Truman, one of the better cocksuckers at Chaos Men. But for his first on-camera ass fucking, Cliff was paired up with Griffin, a seriously skilled bottom who just took a pounding last week from a chiseled hunk Gerard. And after swapping head in a number of positions, Cliff rolls Griffin over and fucks his ass, giving him another hot drilling. This daddy is going to be a fun addition to the site.