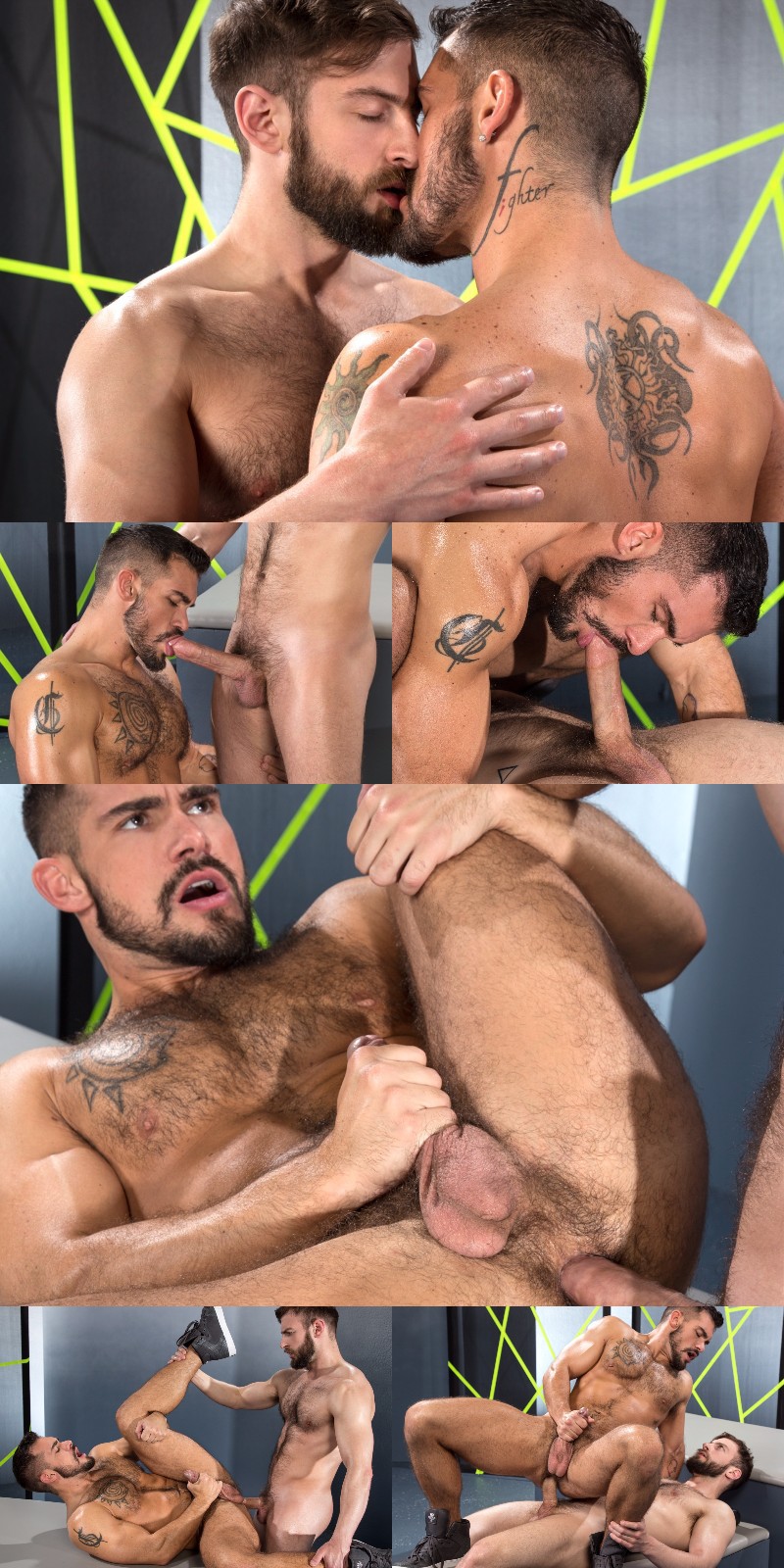 Get a 3-Day Trial at Raging Stallion for $4.95
Bravo Delta brings his big dick over to Raging Stallion this week in their latest DVD called Dickilious and he's fucking Aarin Asker. How odd. Come inside and see why.
I thought Bravo Delta had filmed more than two scenes with Raging Stallion, but no, that's it. But I did discover that he's also filmed two for Hot House, and since they're all apart of the same mega studio, it's hard to keep things straight. Why don't Falcon, Raging Stallion, and Hot House just merge into one studio and get it over with?
I do like Bravo Delta in spite of his stupid name. Can you imagine getting drilled by him and yelling, "Bravo!" You'd have to look around to make sure weren't at the opera. (I wonder if he'd get it.) I like Aarin Asker, too, but I find his appearance at Raging Stallion a bit odd. He got his start in bareback videos, and not very tame ones either, and suddenly he's appearing in condom porn, which seems like a step backwards for everyone. What do you think?