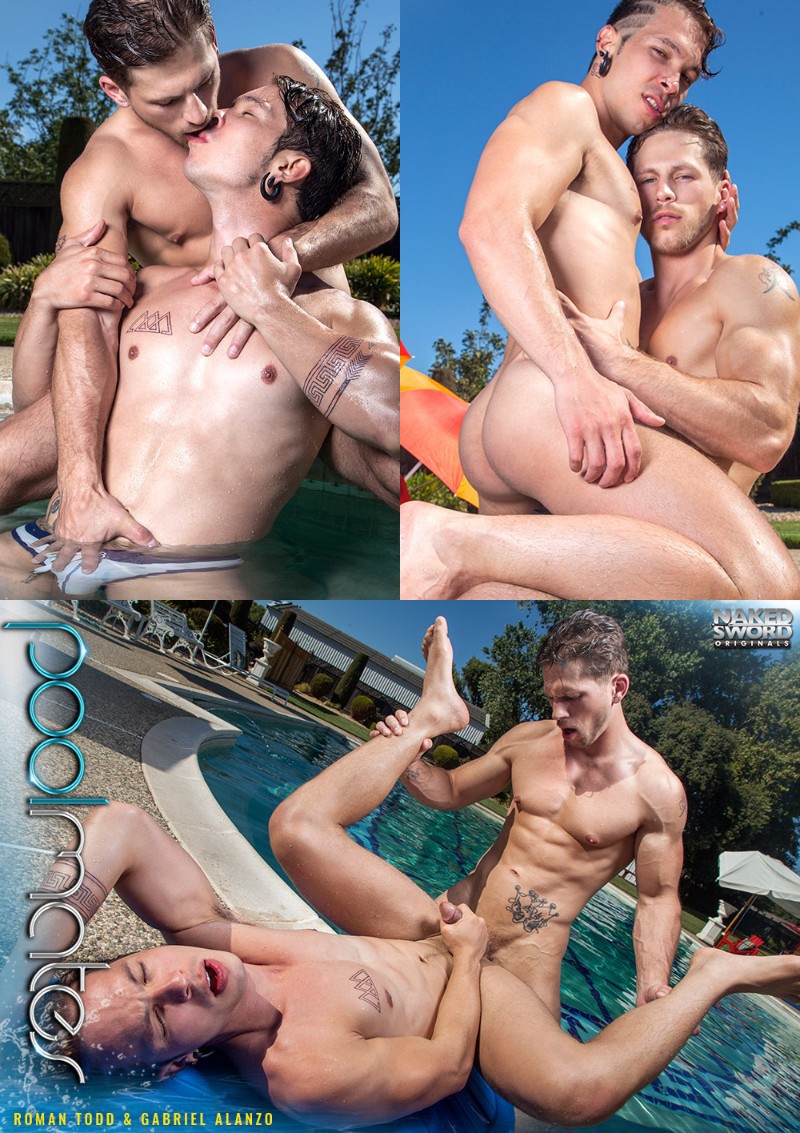 Naked Sword Originals is debuting their first brand new series of the year and it's called Pool Mates. What do you do when it's 100 degrees and your fuck buddy is even hotter? This line-up of sexy hunks shows us what they do. Pool Mates features Adonis Couveture, Arad, Brad Payton, Gabriel Alanzo, Roman Todd, Seth Knight, and Seth Santoro.
Pool Mates first episode is called You Want This Dick In Your Mouth? Make It Big And Hard For Me and stars Gabriel Alanzo and Roman Todd. The boys frolic in the pool, neck, and suck dick before Roman fucks Gabriel in the pool, including an under water fuck sequences, and Roman finally drains his nuts in Gabriel's mouth.
Pool Mates is directed by mr. Pam.