Brand New Party Boy on His Knees All Night Long
18 Nov 2023 Comments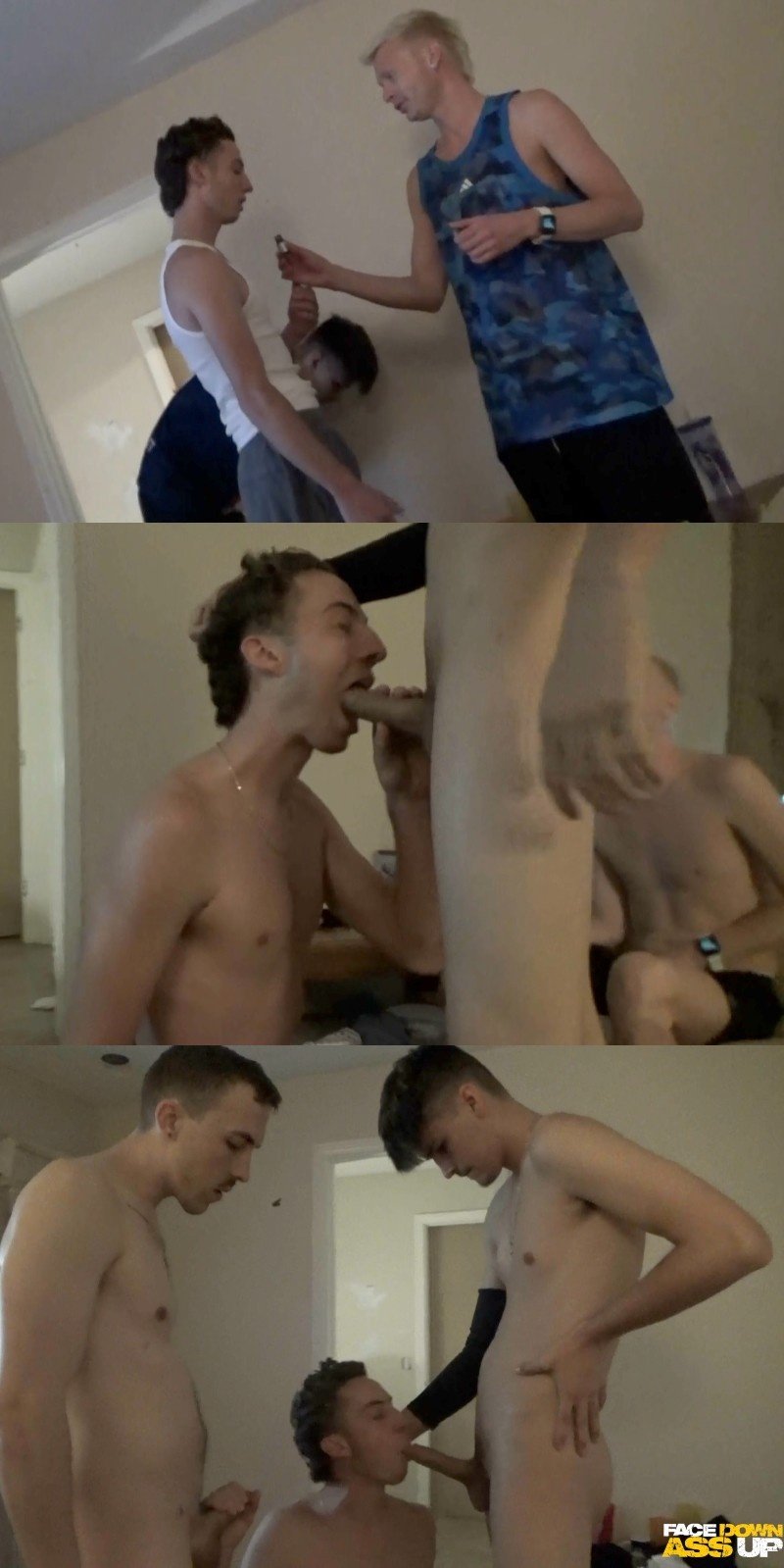 Jack had never been to a sexy party before. He'd seen ads for them on hook-up sites, but he's never had the courage to ask for an invite. Tonight he does. He found the address of this Face Down Ass Up party in a dingy part of town. As soon as Jack arrives, some guy shoves a bottle of poppers under his nose and says, "Breathe deep." Seconds later, fuzzy-head Jack is on his knees gulping dick.

Watch Party Boys Taking Loads in 95 Filthy Gang Bangs!
Meanwhile another bottom is taking care of a couple of other big cocks, deep-throating them like he's never going to suck another dick ever again. The tops sit back on the couch and tell him to sit on their dicks. He rides them and takes a load up his ass, then gets on his knees again and drains the other's nuts down his throat.
Face Down Ass Up is the place where party boys got to scratch an itch. They're in the mood for all-night sex and their host keeps the party going for as long as there are cocks needing to be serviced. There are 95+ gang bang videos waiting for you and a new one's added every other week.
Watch full scene at Face Down Ass Up
Read our Face Down Ass Up review