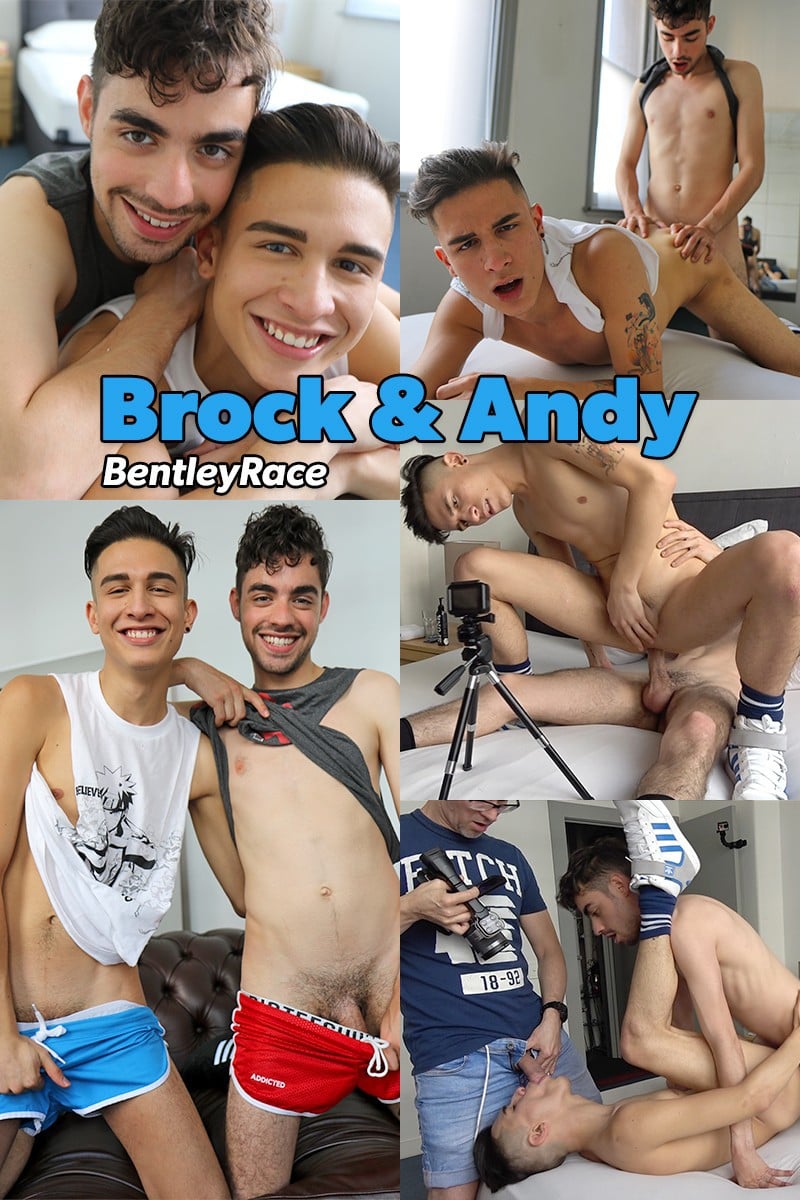 Watch Horny Amateur Aussie Boys in their First Videos
Brock Matthews had only ever bottomed in previous Bentley Race videos. Andy said that he was eager to get fucked by Brock and that Brock was willing. Ben of Bentley Race didn't want to miss this, so he scheduled the pair for a fuck session in the studio.
They're very passionate with lots of kissing and stripping each other on the couch. Andy enjoys sucking Brock's cock, But it's not long before Brock mounts Andy on the bed and buries his dick deep inside. Ben gets so horny watching them that he even pulls out his own dick and feeds it to Andy. You don't want to miss Brock's spectacular cumshot, see it inside.
Brock Matthews has appeared in five videos on Bentley Race. This is only Andy Samuel's second video.