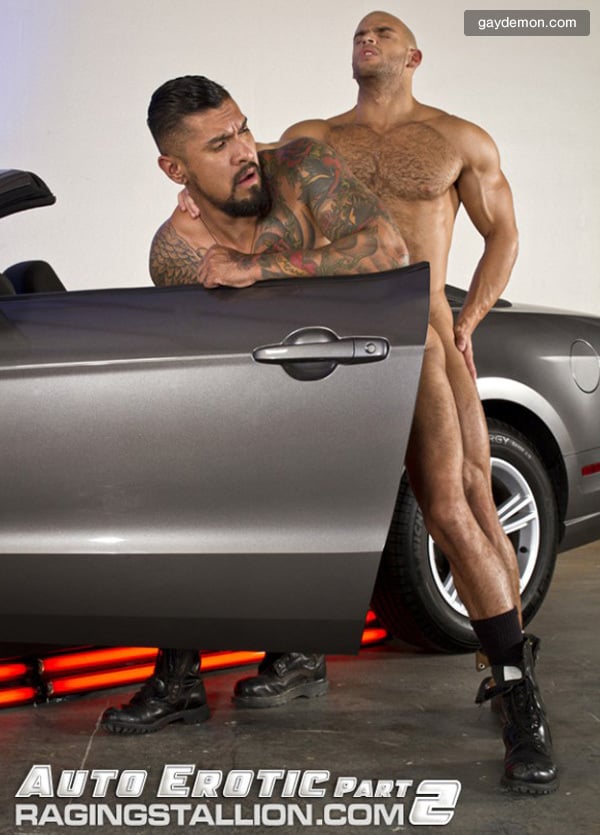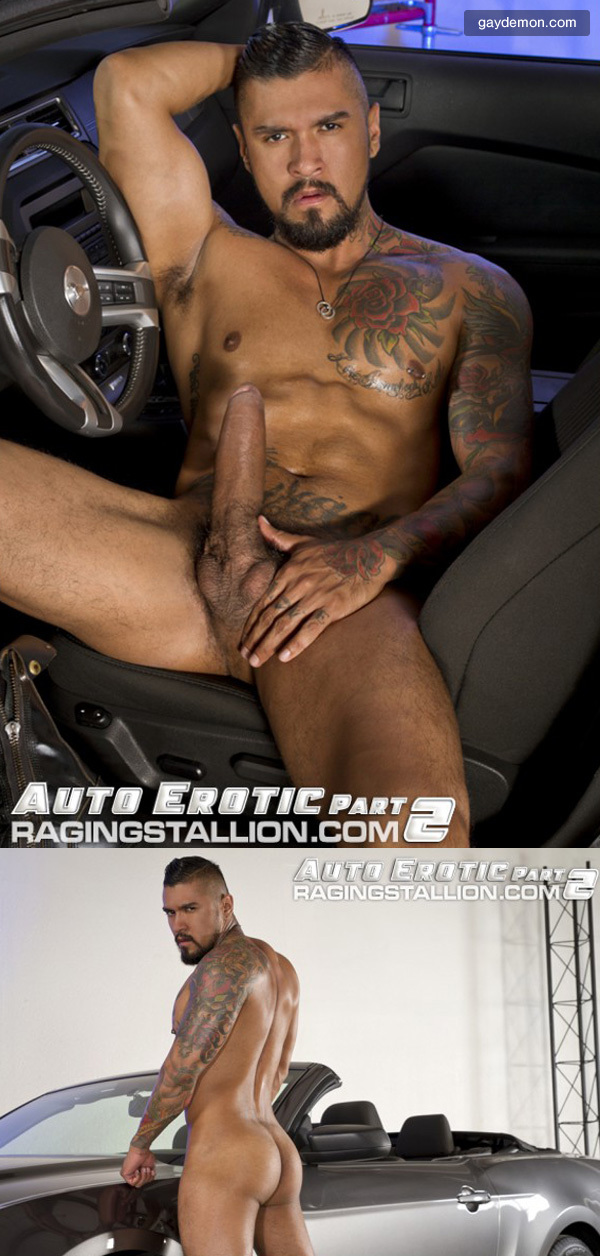 Mark your calendars for November 26. That's the day we'll finally get to see Boomer Bangs bending over in his Raging Stallion bottoming debut. Since joining the studio in July 2013, Banks has plugged 12 bottoms with his giant tool, and now it's his turn.
Sean Zevran is the lucky hunk breaking Boomer's porn cherry. The two have filmed a flip-flop fucking scene for Raging Stallion's fall blockbuster DVD "Auto Erotic." The two-part DVD is slated for release on November 26, but the Banks-Zevran scene will also be debut on Raging Stallion's membership site on the same day.
But best of all is that you've got a chance to ask Boomer Banks questions about his upcoming scene, or anything you want really. GayDemon has been given the opportunity to submit five questions for a press junket style interview with Banks. Submit your questions in the comments by November 11 and we'll get the filmed interview back by November 25.
Also in the works is a larger-than-life Boomer Banks dildo that should be hitting stores in time for Christmas. Banks is reported to have a 10-inch cock, but his dildo has sprouted a couple of inches and comes in at a 12 inches. Oh well, if you can take 10 inches up your ass, what's another couple?