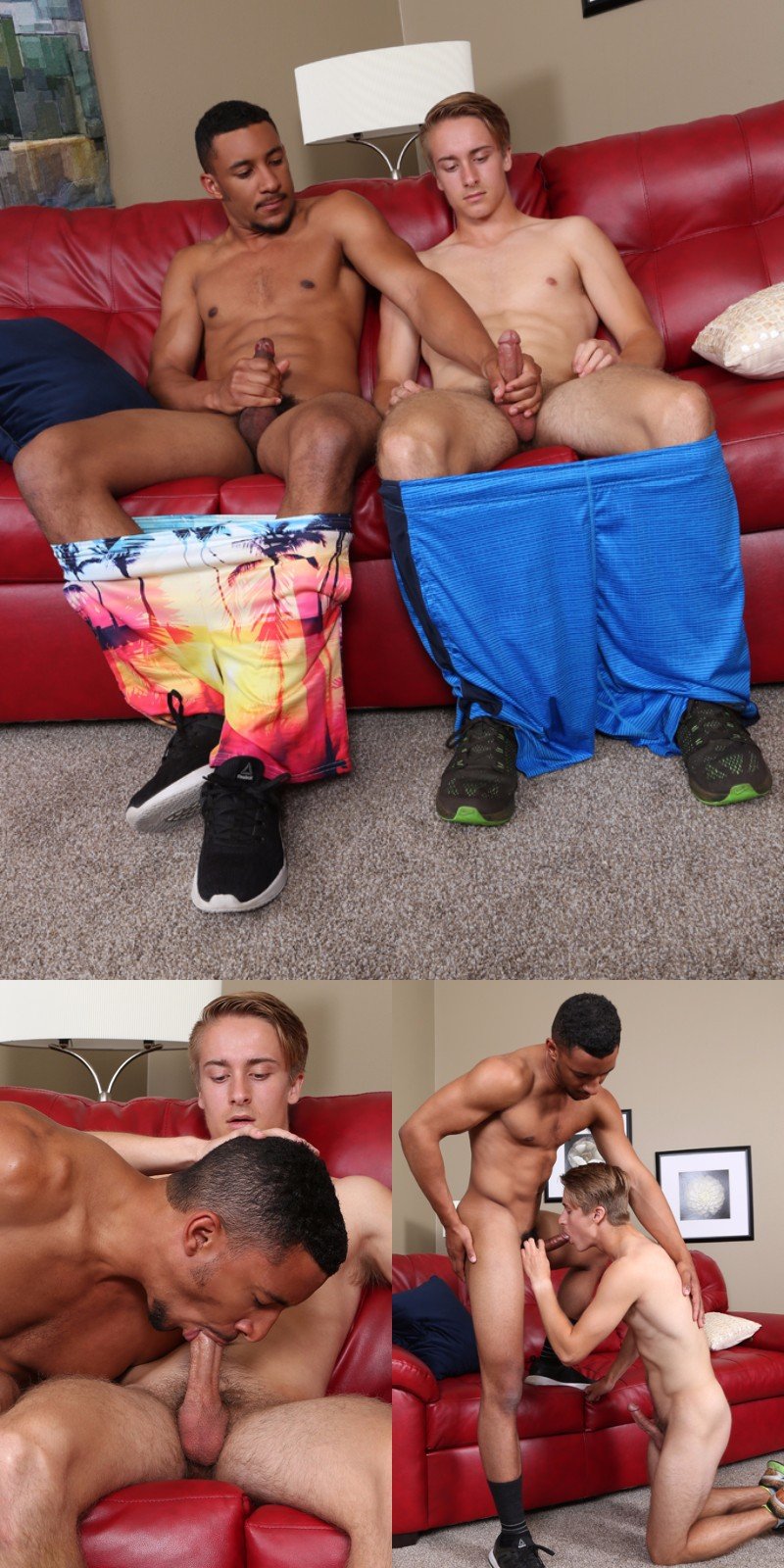 Get 4 Days for $4 - Click Here
Blond guy Soren says that he's had no experience with guys, but he's been curious. And he's not casual about it either. His agent suggested Soren buy a couple of dildos and practice. And he did. He even brought one to his first solo session at Chaos Men.
Site producer Byran Ockert eased Soren into his first hardcore scene, pairing him up with Jerome for some mutual cock sucking. The guys start off stroking side by side on the couch. "You want some help with that?" Jerome asks. Soren gives his dick a flick and pants, "Yeah." Fans of guys in sneakers will love this video, Jerome and Soren leave them on for the entire session.