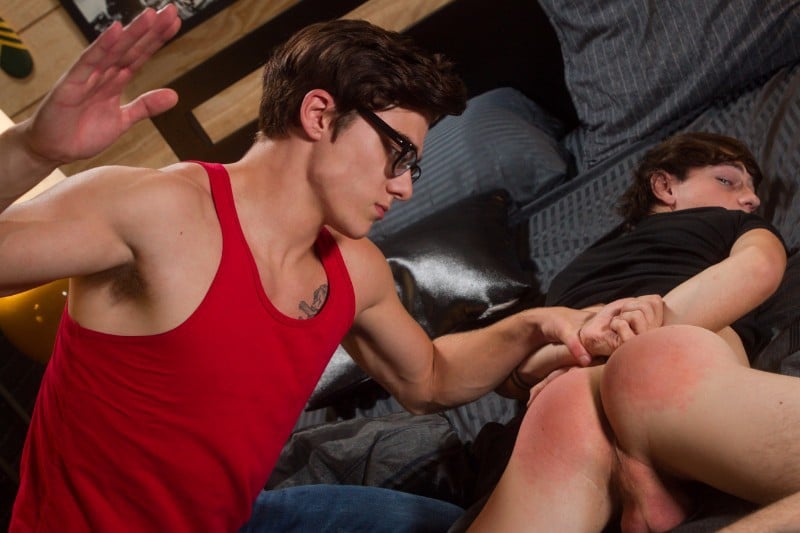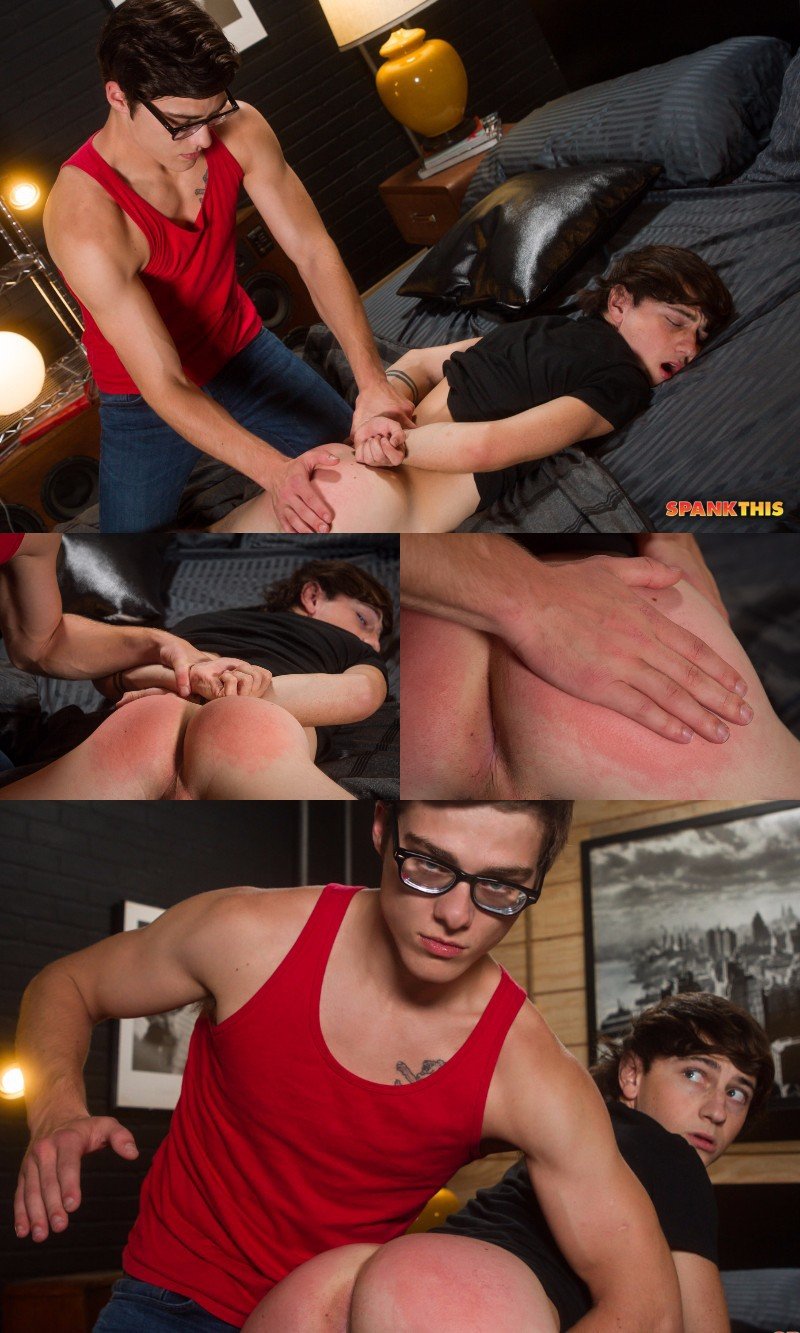 Watch Over 545 Exclusive Spanking Videos
It's been over two years since we've seen a new scene on Spank This. And this week, Blake Mitchell slaps this site back into action with a fresh movie called "Volume Control." Blake Mitchell is studying when Cole Claire arrives home and blares his music. "Turn it down," Blake bellows from the other room. He hollers three times then loses his patience. He storms into Cole's bedroom, turns off the stereo, then give Cole a spanking.
It's playful at first and Blake slaps Cole's ass through his trousers. Then he pulls off the lad's trousers and continues, and finally the underwear come off and Blake slaps Cole's butt cheeks so hard that they quiver. I've never seen that!
At one point Blake's tone changes when he realizes his buddy might be turned on. "Do you like that?" he asks quietly.