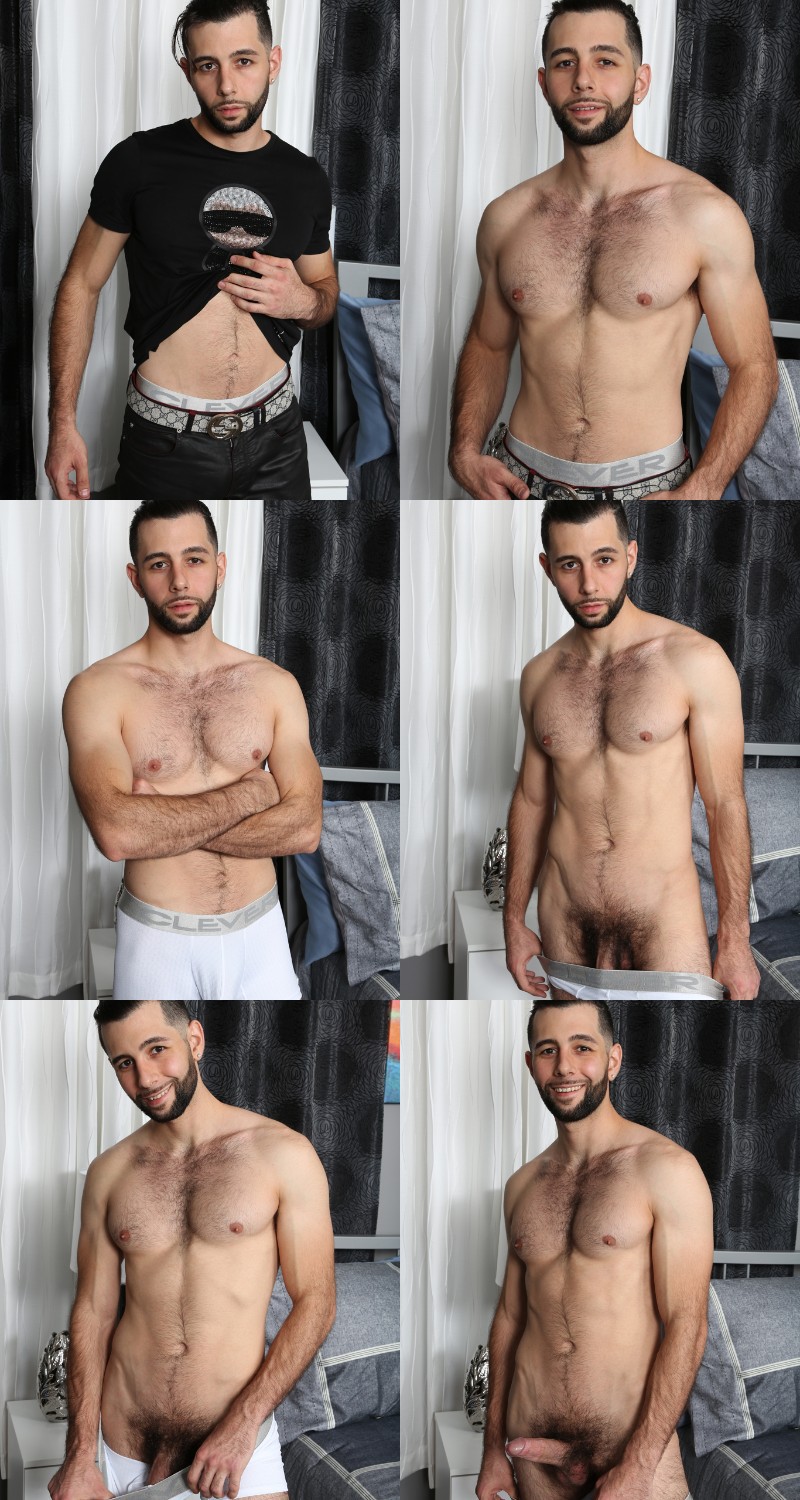 Watch Over 100 Other Edge Videos at Chaos Men
Argos is bisexual, but mostly he's into guys. However, playing with dudes is also a new thing for him and he's not out to friends or family. (He is now.) Argos has an amazing cock, it grows to almost eight inches and its really thick at the base. He also oozes precum when he gets going. And his pubes are natural.
After doing his solo jack-off video, Chaos Men set him up with Ransom for one of the site's Edge scenes. Argos mentioning during his first session that he loves having his ass played with, so Ransom turned Argos around in the chair and got in some hole fingering and dick stroking from behind.