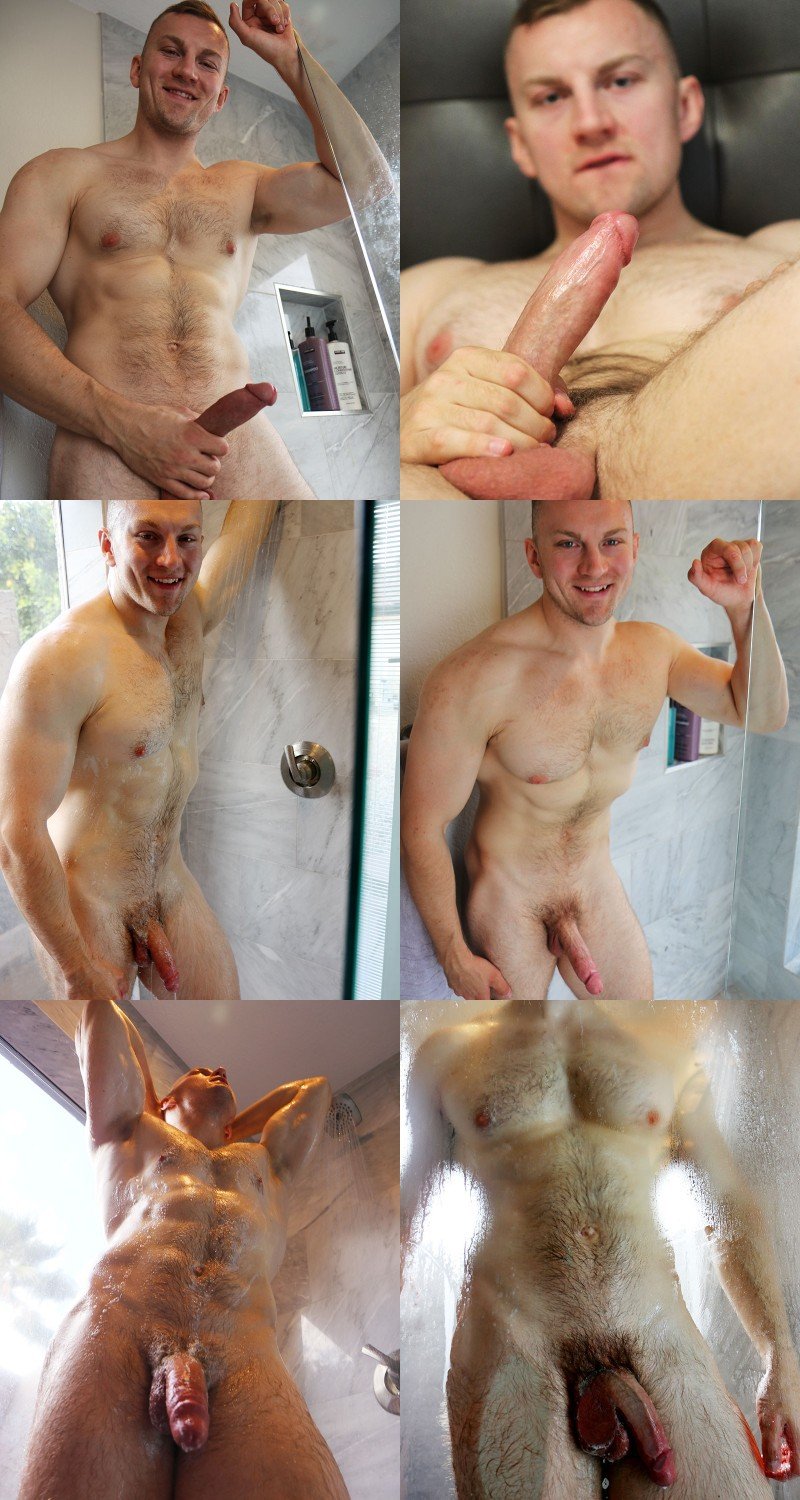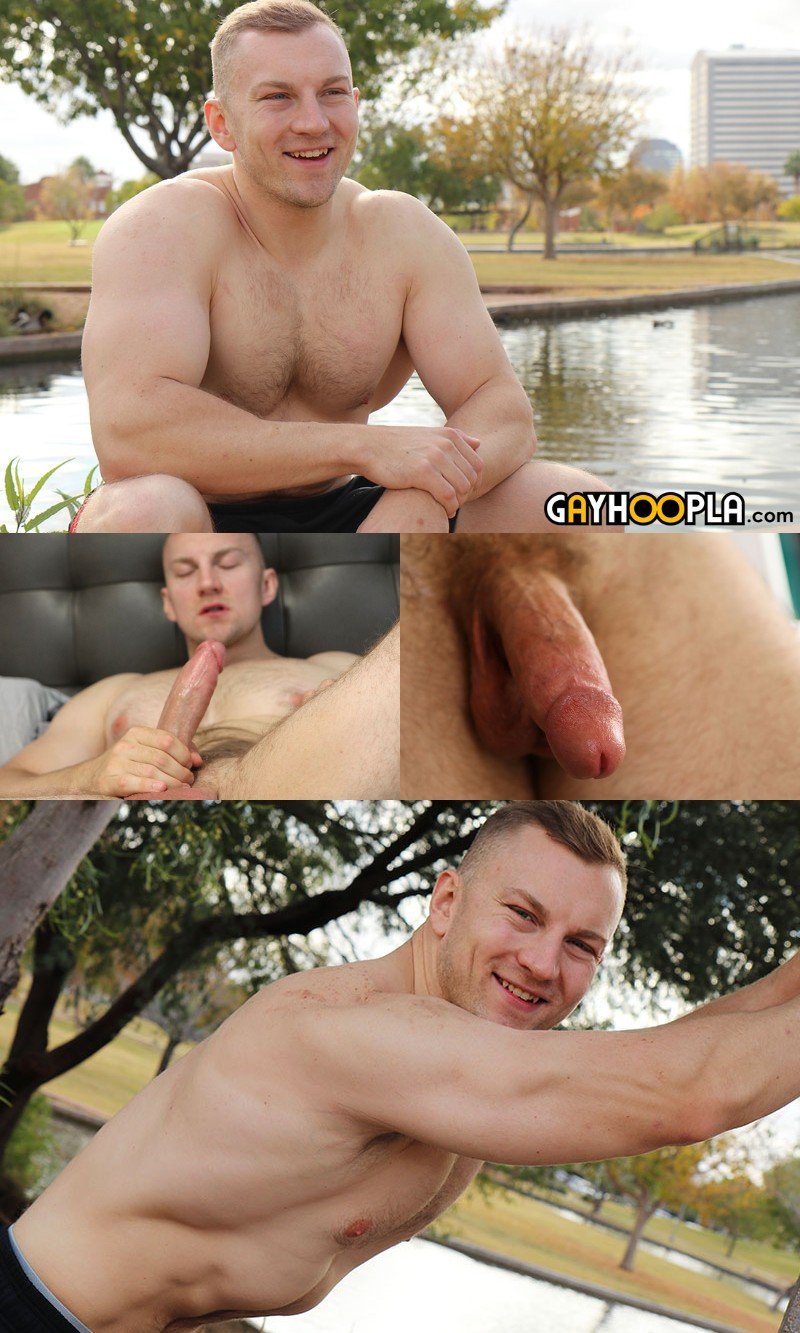 Watch Bryce Beckett Unload All Over his Furry Abs
Bryce Beckett is huge in every way, from his 6'5" and 250-pound muscular physique to his big, heavy-hanging cock. Beckett is the latest hunk to join Gay Hoopla and he's jacking off in his first solo. Bryce is a power lifter who holds several collegiate records, not to mention he's a football player, too.
His bedroom jack-off scene is dreamy. He starts off standing and stroking his meat with one foot up on the bed, then he mounts a pillow and it's such a turn-on watching him grinding his hips in this dry hump. I couldn't keep my eyes off his furry butt. Finally, he settles back against the headboard and finishes himself off in a slow stroke.
When asked if there's any guy-on-guy stuff he's afraid to try, Beckett said, "Yeah, anything going up my butt." Hmmm ... is that a challenge? Maybe Gay Hoopla will start him off easy, getting a blowjob or fucking another guy. Or maybe Beckett won't be back at all. Time will tell and I'll keep you posted.