Big Hairy Top Man Very Nearly Makes Bottom Cry
18 Nov 2023 Comments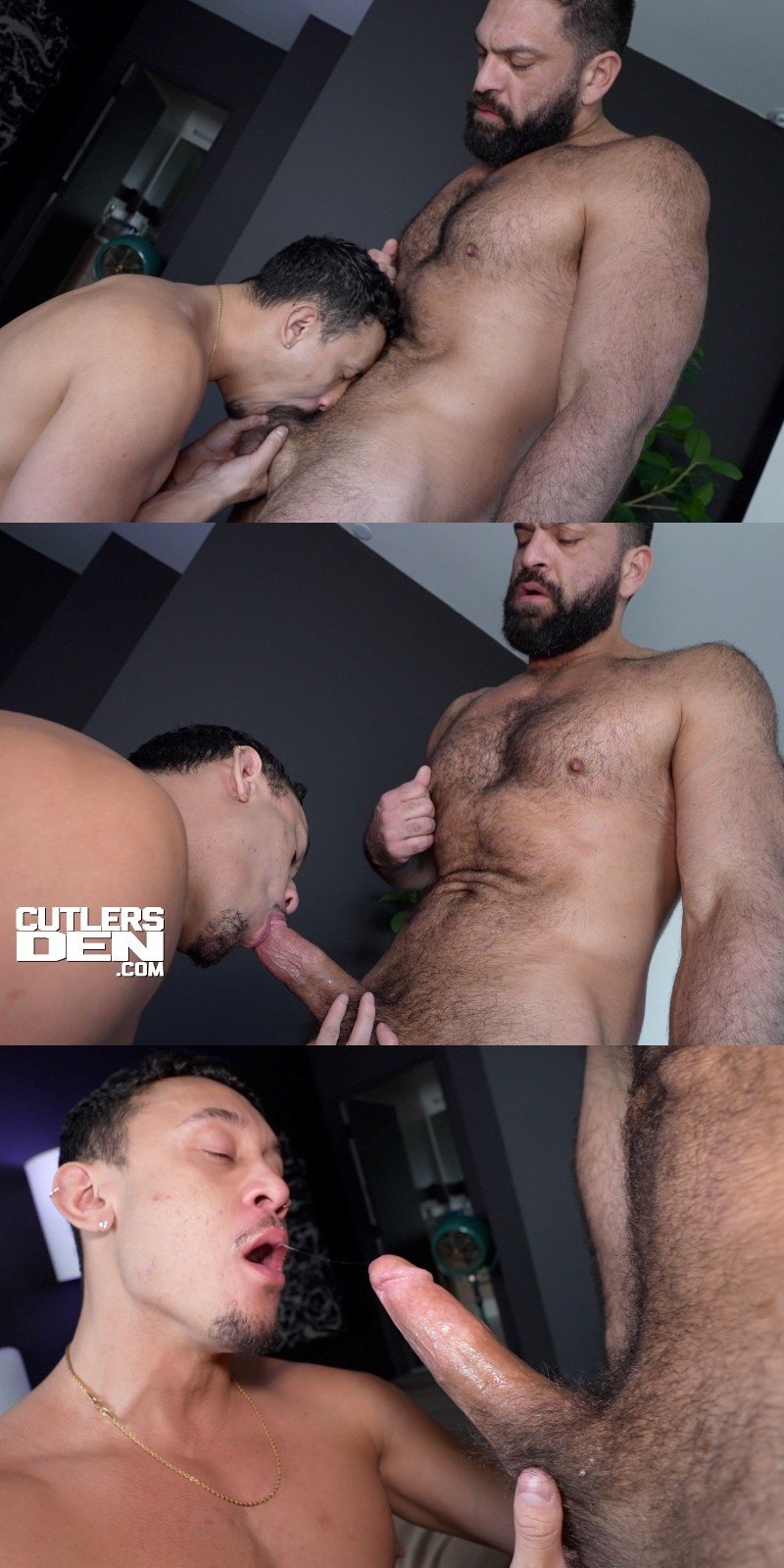 Bottom Porfi Maximus has serviced three super-sized dicks over at Cutler's Den and he's back in Stained Sheets and he's training brand new top Robear Woods. He might be new to the site, but this hairy top doesn't need any training, help, or instruction -- he's a fucking machine.
When he wants to ramp things up, he leans on Porfi's pretty ass and drills his big dick inside with forceful and deep strokes. He's fucking this boy so hard that Porfi is moaning the "oh God" symphony -- he very nearly cries -- but never does tell Robear to stop. Who would?

Watch Hairy Top Robear Drilling Porfi's Ass Hard & Deep!
Hairy man Robear Woods is making his debut on Cutler's Den, but he's a fantastic top, so I'm sure he'll be back for more. He's 35 years old, stands six-feet tall and weighs 200 pounds, and he's packing 8.5 inches of hard fucking force.
Cutler's Den features 220 videos with the biggest dicks you'll find anywhere. Get ready to watch 10-, 11-, and even 12-inch cocks stretching butt holes in bareback action. Lots of interracial action, but plenty of Black-on-Black fucking too and threeways with DP sessions.
Watch full scene at Cutler's Den