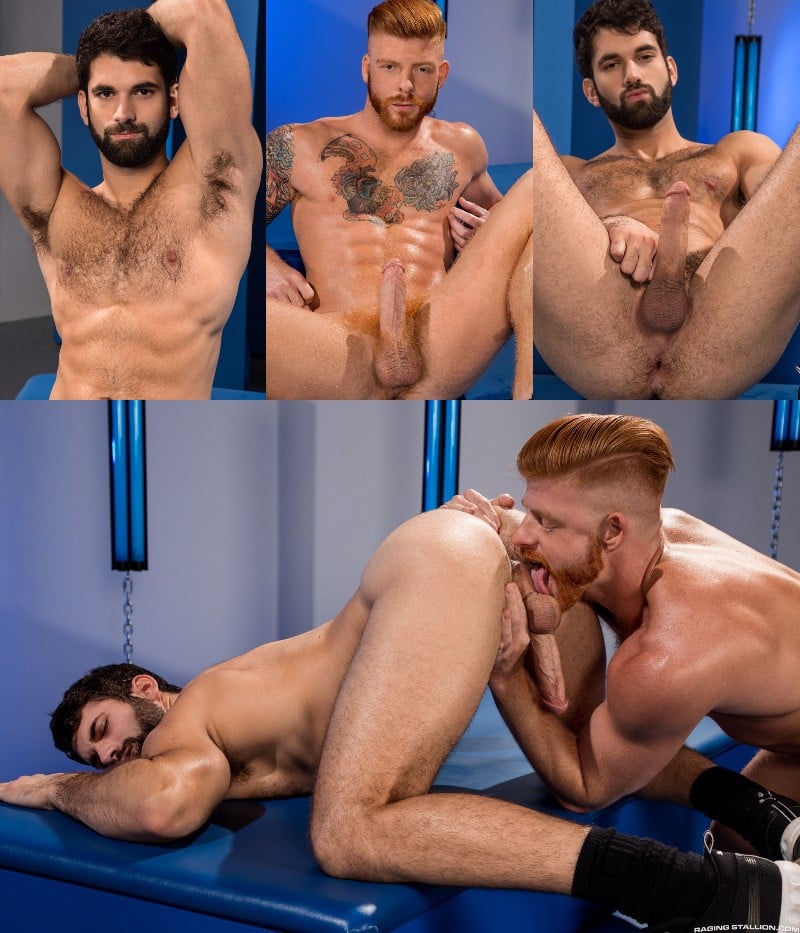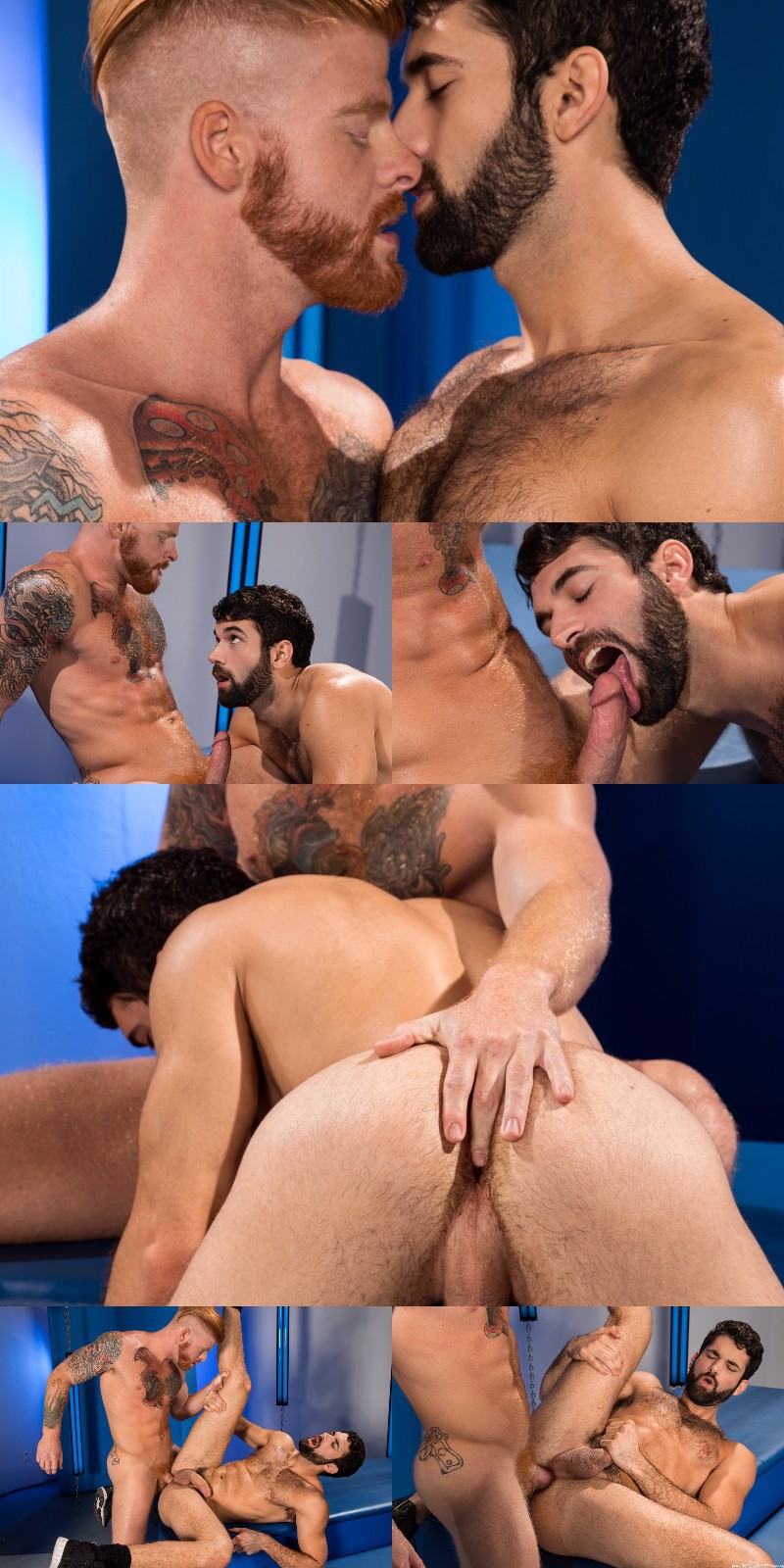 Get a 3-Day Trial for $4.95 at Raging Stallion
Tegan Zayne and Bennett Anthony are a sexy combination of fiery red and raven black and they come together in Raging Stallion's I'd Hit That, a new movie directed by Steven Cruz. This is Tegan Zayne's second video with the studio and Bennett Anthony's first.
I said before that I love differences and ginger Bennett Anthony and dark-haired Tegan Zayne are at opposite ends of the spectrum. It's sexy watching their red and black beards coming together for a passionate kissing sequence. If you know director Steve Cruz's work, you'll know that he loves naked men in running shoes, so sneaker fans will love seeing this pair fucking in nothing but. And Raging Stallion has gone all out with a two-tiered, padded blue box -- what will they think of next?
While Tegan feasts on Bennett's cock, the ginger top reaches across his back and massages his butt hole and gets it primed for his hard-on. He turns around and Bennett rams his tongue between those hairy cheeks, he plunges his thumb in, too. Finally, Tegan pushes his ass back onto Bennett's fuck pole and the ginger starts slamming. The fucking is hard and Tegan's hole loves Bennett's dick. After Tegan sails a flyer over his head, Bennett comes alongside and dumps his load in Tegan's mouth. Two fantastic cumshots you don't want to miss.