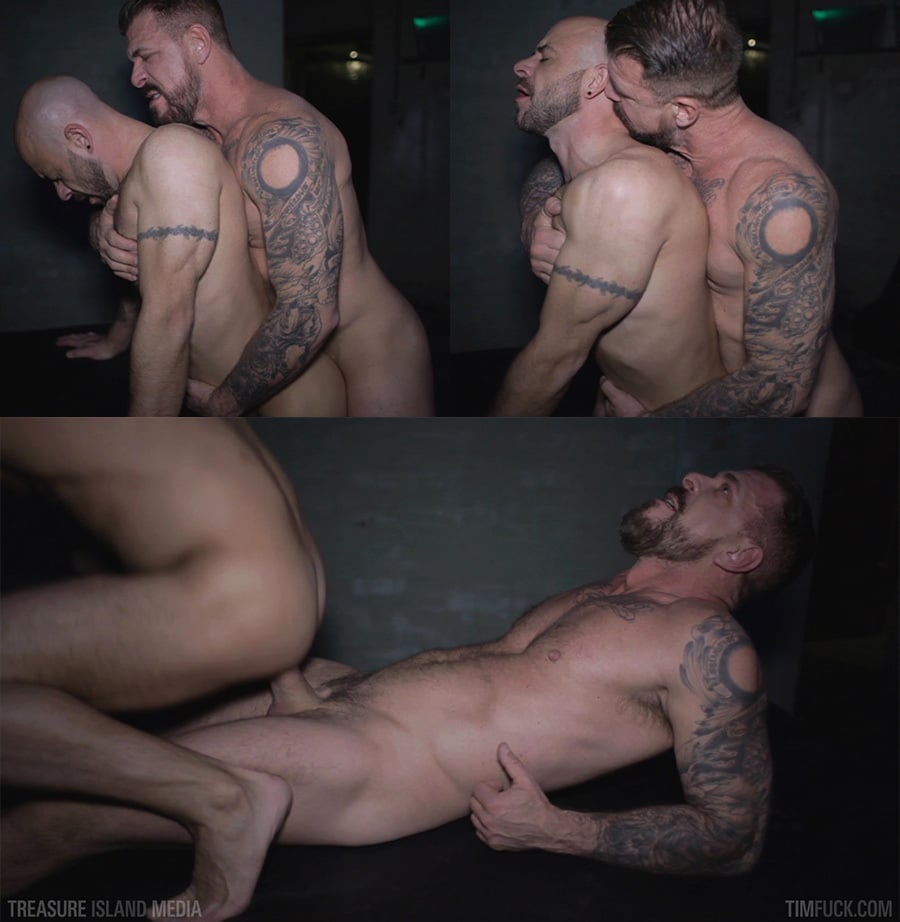 I didn't even know that Ben Statham was still filming in Pornland, in fact, his Twitter feed says that he's retired. But I guess if Rocco Steele flies over to the UK to fuck some ass, a power bottom like Statham would be inspired to come out of retirement. Or maybe this scene was filmed before Ben left the business -- maybe Steele's was the best and last fuck ruining him for any tops to come. I don't know. But what really matters here is that Ben Statham is one of the most skilled bottoms ever to ride Steele's 10x7, his only rival would be cock slut Owen Powers, but that's another story.
The life of a porn star must be grand. Book yourself a trip to Europe, then spend the next two or three weeks fucking a new bottom every day, each for a different site; squeeze in some escorting, and by the time you're sitting on the return flight home, all your expenses have been paid, you've got a pocket full of cash and a head full of good memories and horny times. At least that's the way I see it, but I'm not a porn star, so I can't say for sure. But this scene in one of over a dozen European sessions Rocco Steele has filmed.
I've seen Rocco Steele fuck a lot of guys, but Ben Statham definitely stands out. In this TIM Fuck scene, he had no problem whatsoever taking Steele's humongous dick up his butt, in fact, Steele barely gets comfy cozy and all the way inside and Ben is rocking backwards and doing the fucking himself. But hands down, the best sequence has Rocco lying back on his arms and Ben reverse sits and rides his dick, and Ben doesn't just bounce a little, he smashes his ass on Rocco's bone. And Steele can't take his eyes off his erection disappearing in and out, it's like something he's never seen before -- and maybe he hasn't.