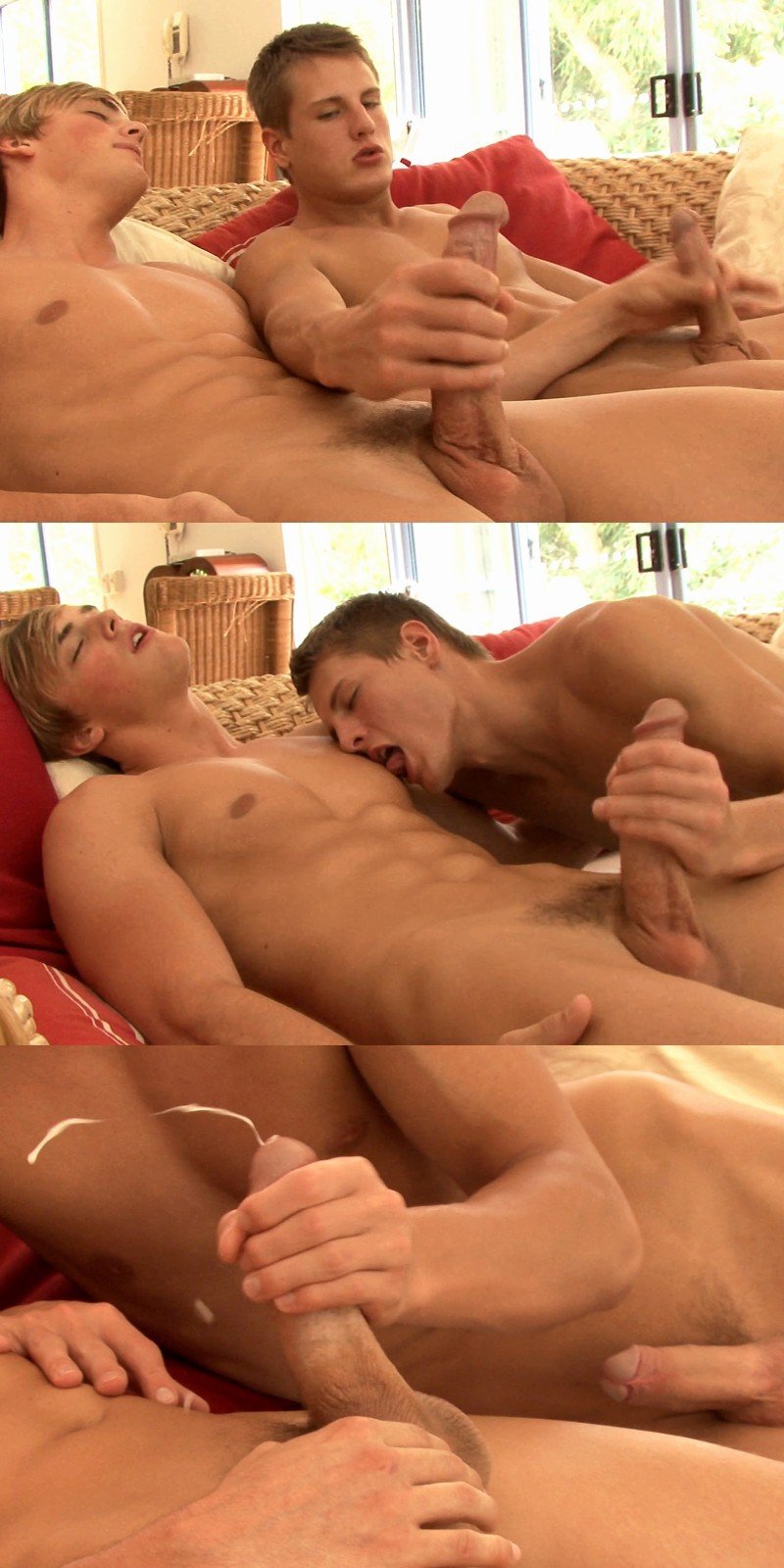 Watch All 48 of Mick Lovell's Movies - Click Here
Just before Christmas, Bel Ami released what they said was Mick Lovell's very last video. They said there may be a few more unpublished picture sets, but no more videos. Well, they lied. Even when I posted Mick Lovell's Very Last Bel Ami Video here at GayDemon, I knew it probably wasn't true, but I went with the headline anyway. My bad.
So here we have a newly discovered documentary that was filmed when Mick Lovell and Hilton Harris, and a few other Bel Ami stars, went to Sydney, Australia for Mardi Gras. Apparently, Mick and Harris developed a strong bond during the trip and this video shows one of their private moments where they jerk off together. I'm not sure how a jack-off video qualifies as a documentary, but this is Pornland, so ...