Bearded Sexpot Gives Horny Doctor a Foot Job
16 Sep 2023 Comments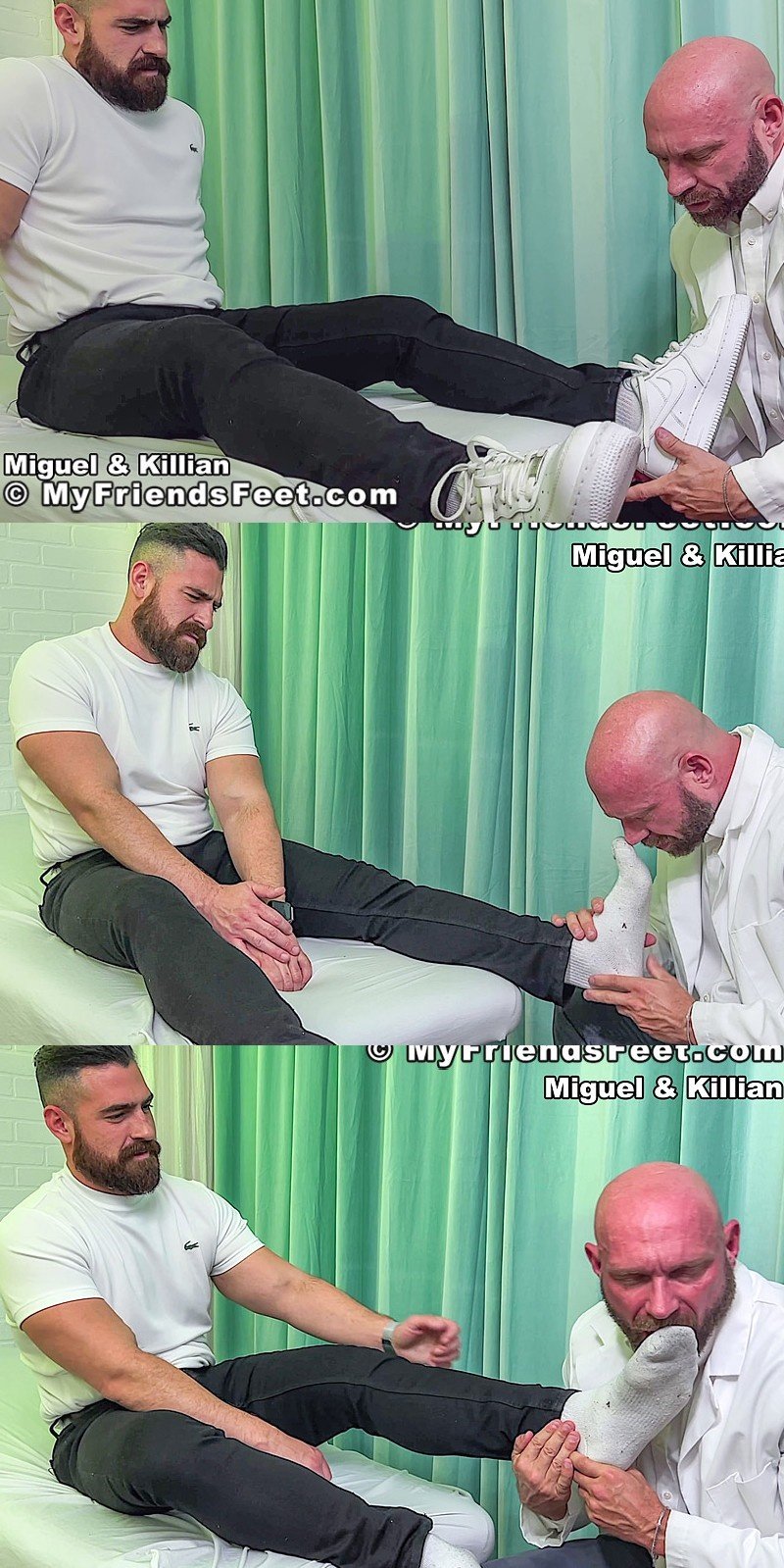 Would you let your doctor play with your feet? That's what happens when bearded sex pot Miguel goes to see Dr. Killian about his twisted ankle in the newest My Friends Feet video. While examining Miguel's foot, the doctor realizes that his patient enjoys the foot rubbing and sniffing. He doesn't stop. Miguel doesn't want him to.

Watch 1,300+ Foot Worship & Tickling Videos at My Friends Feet
One things leads to another and before you know it, Dr. Killian is worshiping both feet. Killian rubs them in his hands and even licks the man's beautiful soles. When Miguel rubs his foot against the physician's crotch, Dr. Killian pulls out his hard cock and jacks off on the patient's meaty feet. Like any good doctor, Killian does clean up his mess with his tongue.
Watch full scene at My Friends Feet
Read our My Friends Feet review