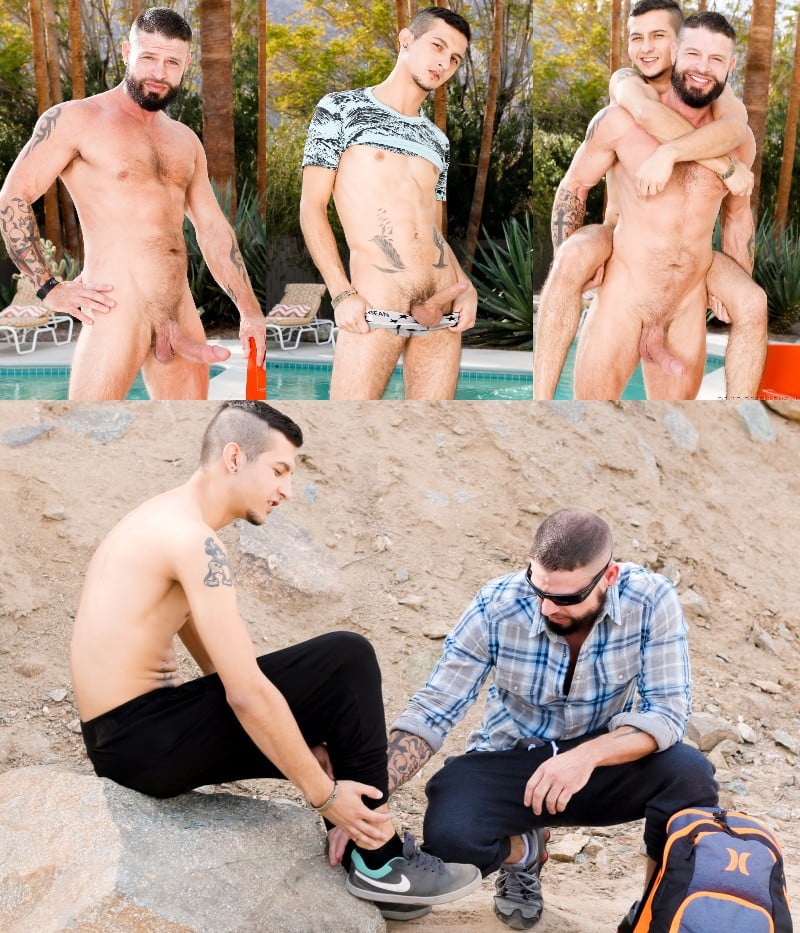 Try Out Dylan Lucas - Get a $1.00 Trial
Davey Anthony is out hiking when he accidentally slides down a steep hill and injures his ankle. He calls for a park paramedic to come and assist back to safety. Tex Davidson is enjoying a day off and doesn't feel like getting off the couch, but when the dispatcher keeps calling on the radio, Tex responds. Come inside and see what he does to this young hiker.
Let's talk about Tex Davidson. Holy shit! Push my face in a pillow and pound me till ... well, let's not put a time limit on this, okay? Gosh, I don't know what I like more: Tex's rugged good looks, his beard, his tattoos, his big fat cock, or his cute Yorkie with the bow on its head. And Davidson fucks like a mule. There's a lot to like here.
Davidson bandages Davey's ankle then takes him back to his place so he can check things out more closely. Miraculously, Davey's injury isn't anything that a giant hooked cock won't cure. Tex has a lot of meat and Davey rides it all the way down to his nuts. He rocks back and forth until Tex takes over and thrusts up hard. After drilling him doggy style, Tex rolls the lad over and fucks the cum right out of him.