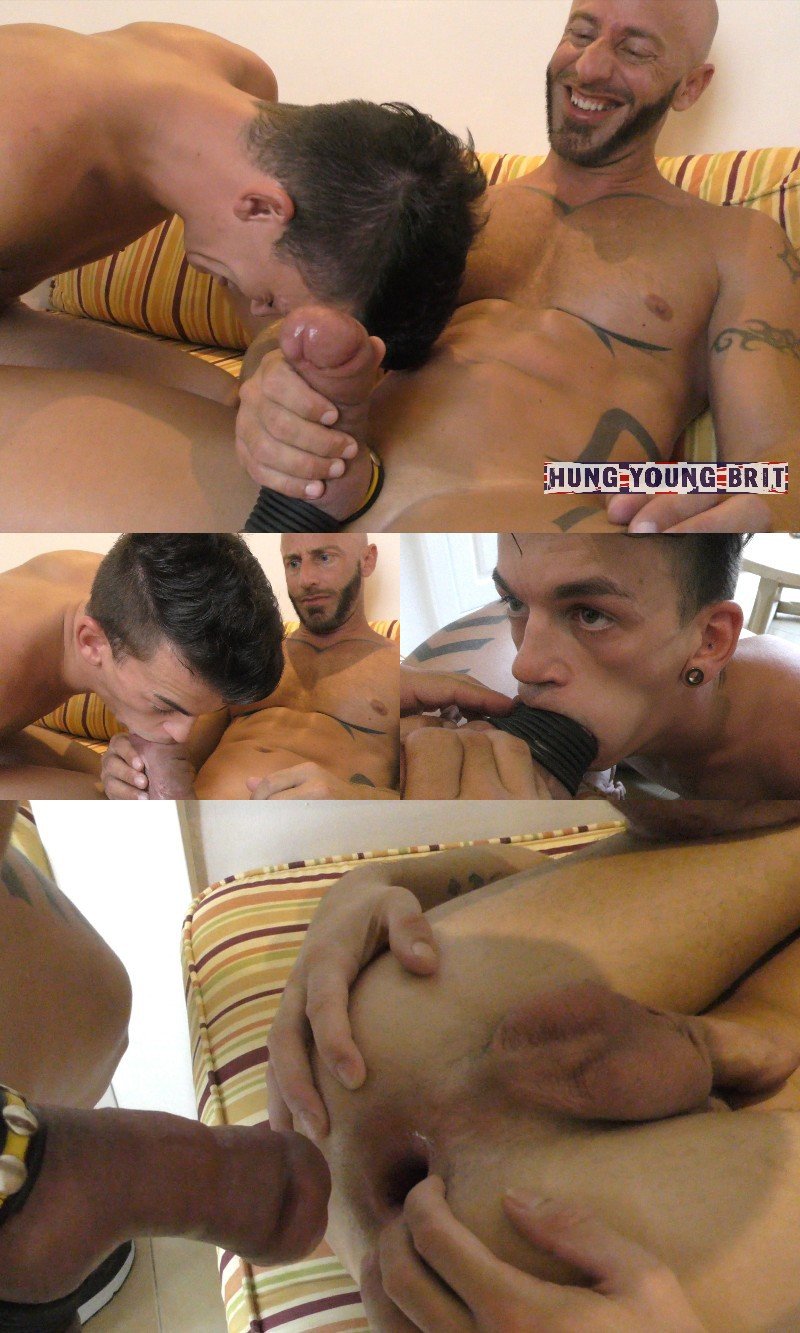 Watch the Dirtiest Sex Parties - Homemade Cum Pig Videos from the UK!
Manchester lad Zackary Arse really has a tough time stuffing Ayermic Deville's cock in his mouth. Deville has been pumping his 8.5-inch cock and it's almost double its normal girth. Zac is a small guy, and even opening his mouth as wide as it'll go, he just can't get this man's meat all the way in. Aymeric even tries helping with his fingers, but this boy's mouth is absolutely stuffed. The top suggests they try Zac's ass.
Zackary wants Aymeric's big fat dick in his hole, but he's pretty sure it's not going to fit. But assholes are incredible stretchy things and this cock does squeeze all the way inside, then Aymeric fucks Zac all over that living room.
Aymeric's cumshot is a pig's dream come true: After a long fucking, Zac's hole is stretched out; he holds his cheeks to keep it gaping. The bald top pumps his fat meat in his fist and squirts his cum spray right into Zac's yawning hole. Watching cum ooze out of the lad's red, aching hole is the nastiest thing I've seen this week.