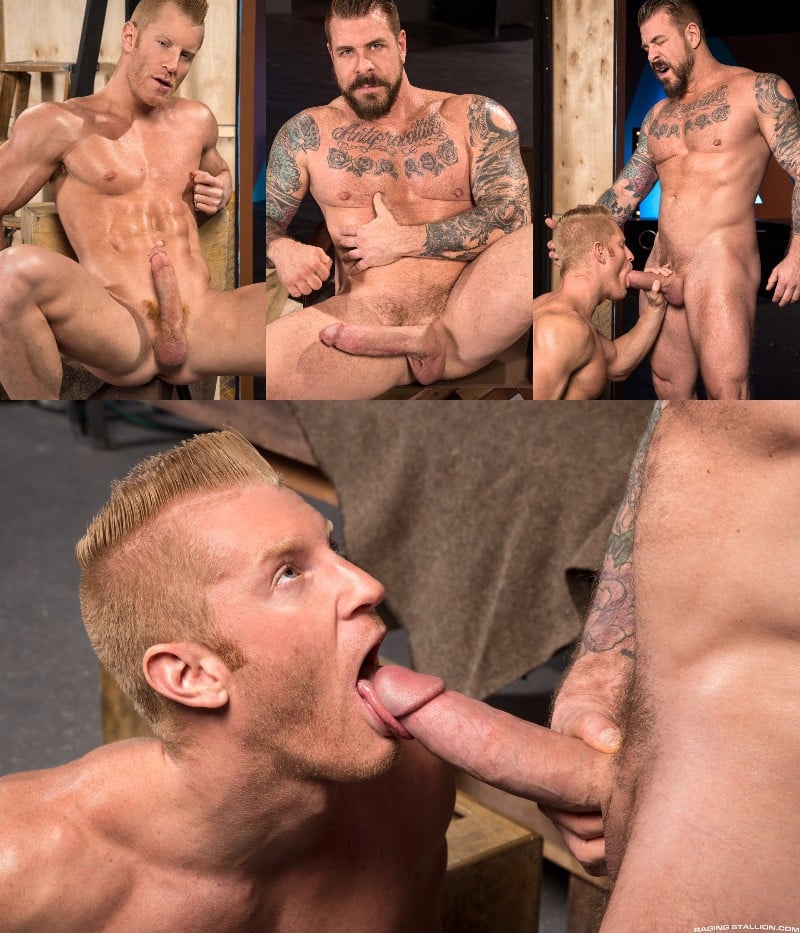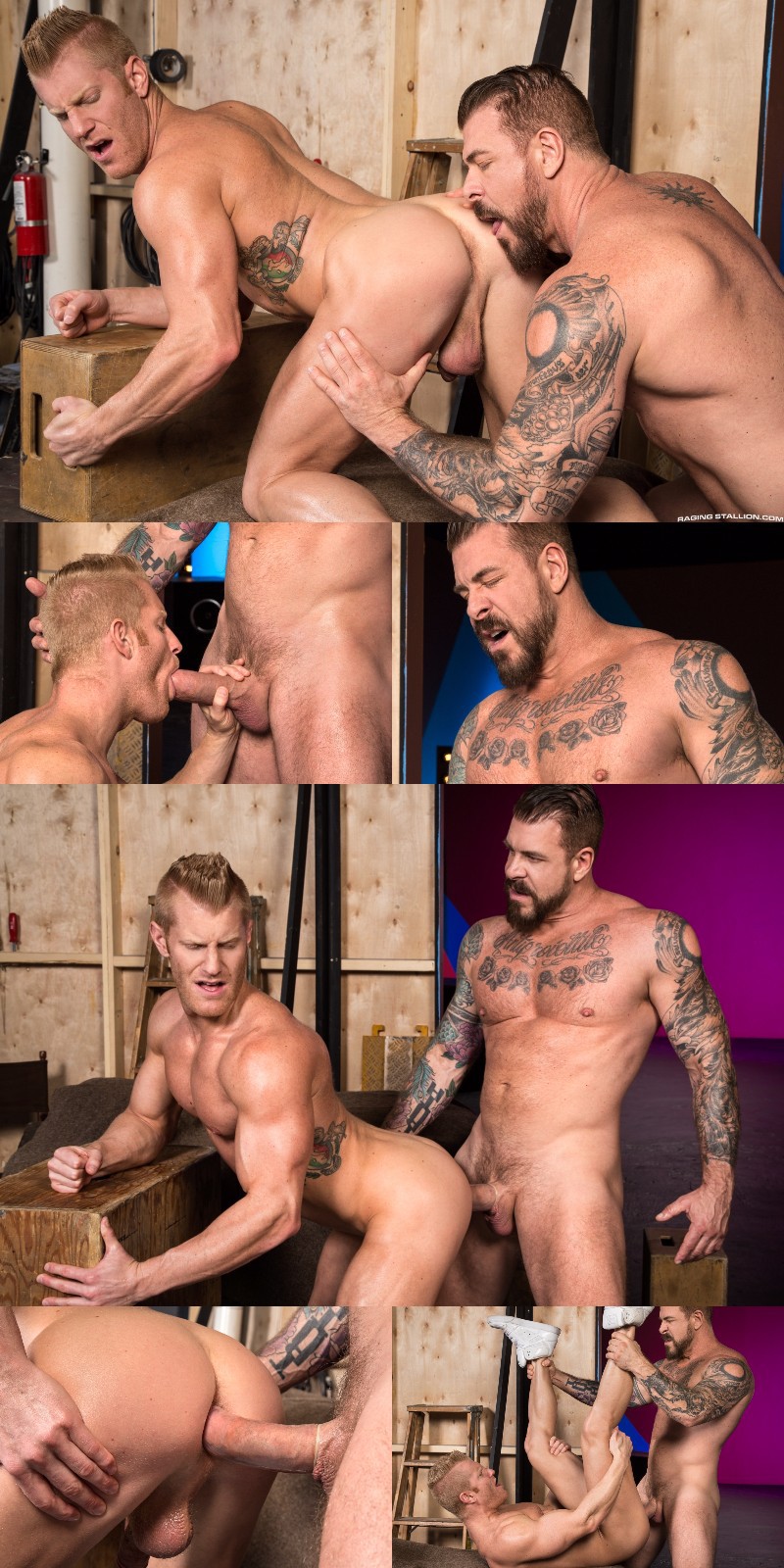 Get a 3-Day Trial at Raging Stallion for $4.95 - Click Here
I haven't seen Rocco Steele in a scene in a while, so I don't know if this is one from the vaults or something brand new. It's from Raging Stallion's Backstage Pass 2 and Steele is stuffing Johnny V's ass.
I'm not a fan of Johnny V. Mainly because he's an overly-noisy bottom and I get bored of listening to his put-on wails and moans. I once counted the number of times he said "fuck yeah" during one scene and he racked up 54 of them, and that was on top of another 24 just plain "fuck" and 34 "suck my dick" or "suck my fucking dick." I didn't hear any "fuck yeahs" in the Raging Stallion segment I watched, but maybe that's because he was too busy screaming his head off while Rocco Steele speared him with his 10-inch cock.
Anyway, if you like Rocco Steele, he doesn't disappoint in this scene and thrusts his monster meat into Johnny V's hole and doesn't let up until he's ready to spunk. And you can see Steele in seven more scenes over at Raging Stallion, and if your a Johnny V fan, he appears in 24 videos.