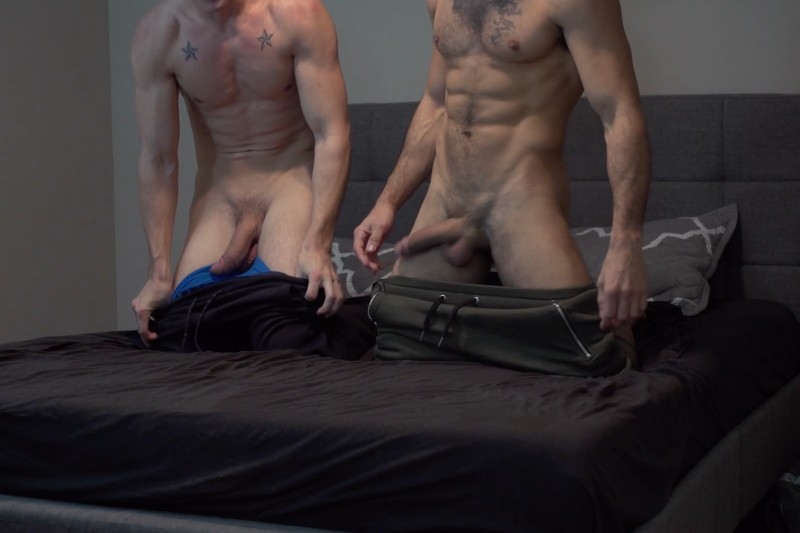 Watch Austin Wilde Riding JJ Knight's Huge Dick
JJ Knight has one of the biggest dicks in Pornland at the moment. This week, Austin Wilde invites him over to Guys in Sweatpants to see if he could stuff JJ's monster up his ass.
The opening sequence in this video is priceless. JJ Knight and Austin Wilde are kneeling on the bed and they slide their sweatpants down their legs. "Holy shit!" Austin says when he first lays his eyes on Knight's meat. Wilde is already nicely hung, but Knight has him beat by a couple of inches, and he's thick, too. Then the guys swivel their hips and shakes their big dicks from side to side.
The guys swap head back and forth, then Austin straddles JJ in reverse and lowers himself onto his huge cock. Austin likes fucking in this position because he doesn't have a proper camera man, so it helps him make sure that everything is in frame -- there's no way he wants us to miss JJ's meat stretching out his hole. And you don't want to miss him bouncing on this humongous dick. Man, what a sight. And bottoms all over the world are crying with envy.
See more at Guys In Sweatpants