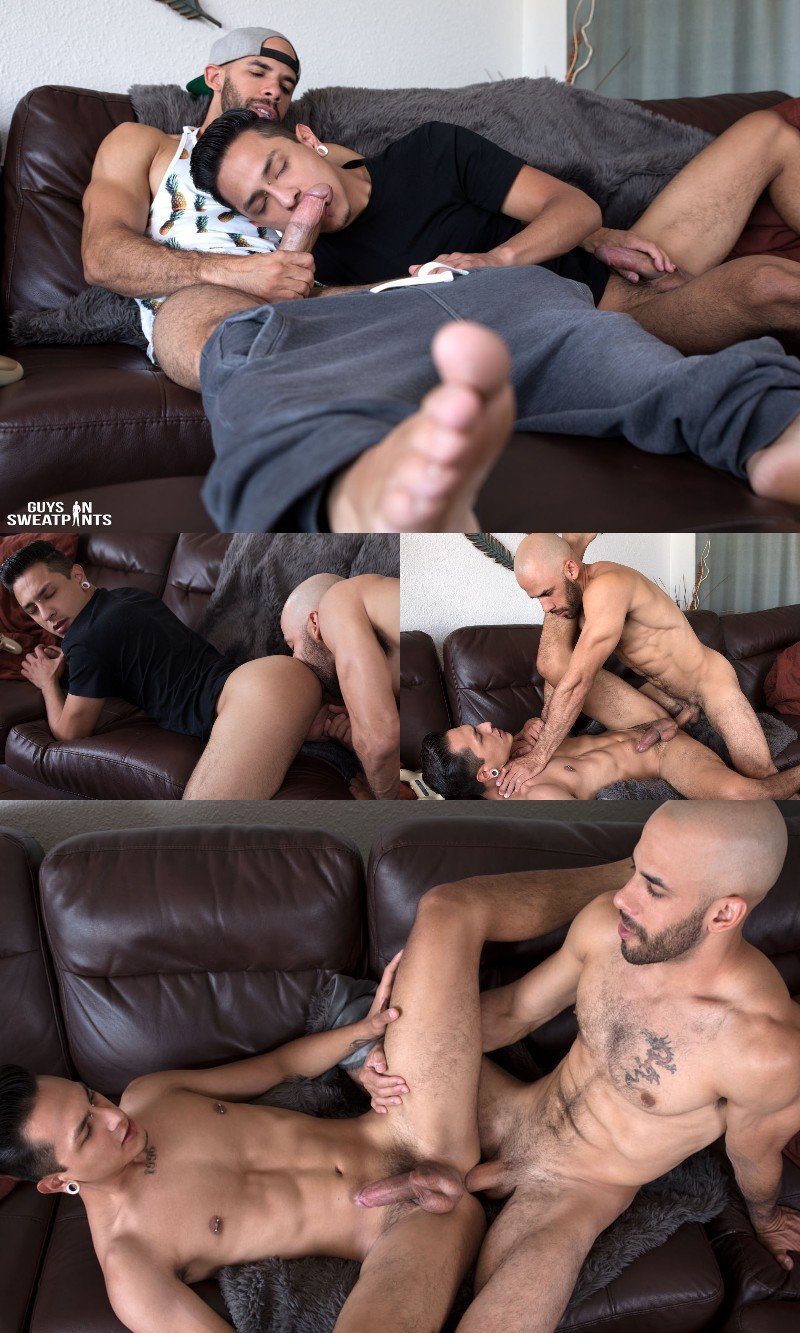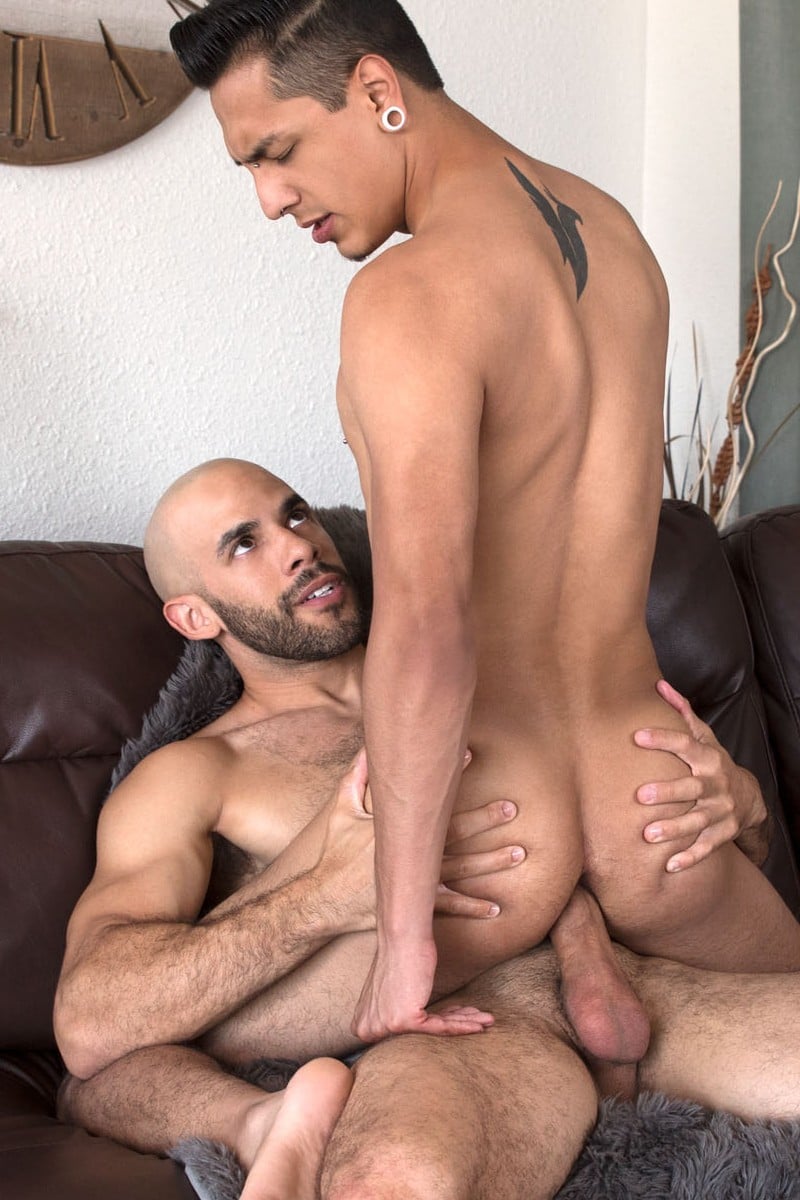 Watch the Scene Fans Have Been Panting For!
Fans have been begging for this scene. Guys in Sweatpants says they've had more requests to see Austin Wilde fucking Mateo Vice than any other pairing. And it's finally happened. Austin is sitting back on the couch and playing video games, and Mateo pulls his cock out and gives him a bit of head. Austin continues playing his game as if Vice is having no effect on him. But before long, they're both naked, Mateo's ass is lubed up, and Austin is fucking him. Hard.
Austin holds Mateo down and screws him hard, then he flips the lad over and drills his hole until he's ready to unload. Finally, he creampies Mateo's well-fucked hole.
By the way, Austin Wilde hasn't appeared in one of his own videos since September 2018 when Michael Del Ray fucked his ass. Mateo Vice has filmed 11 fucks scenes with Guys in Sweatpants now.
See more at Guys In Sweatpants