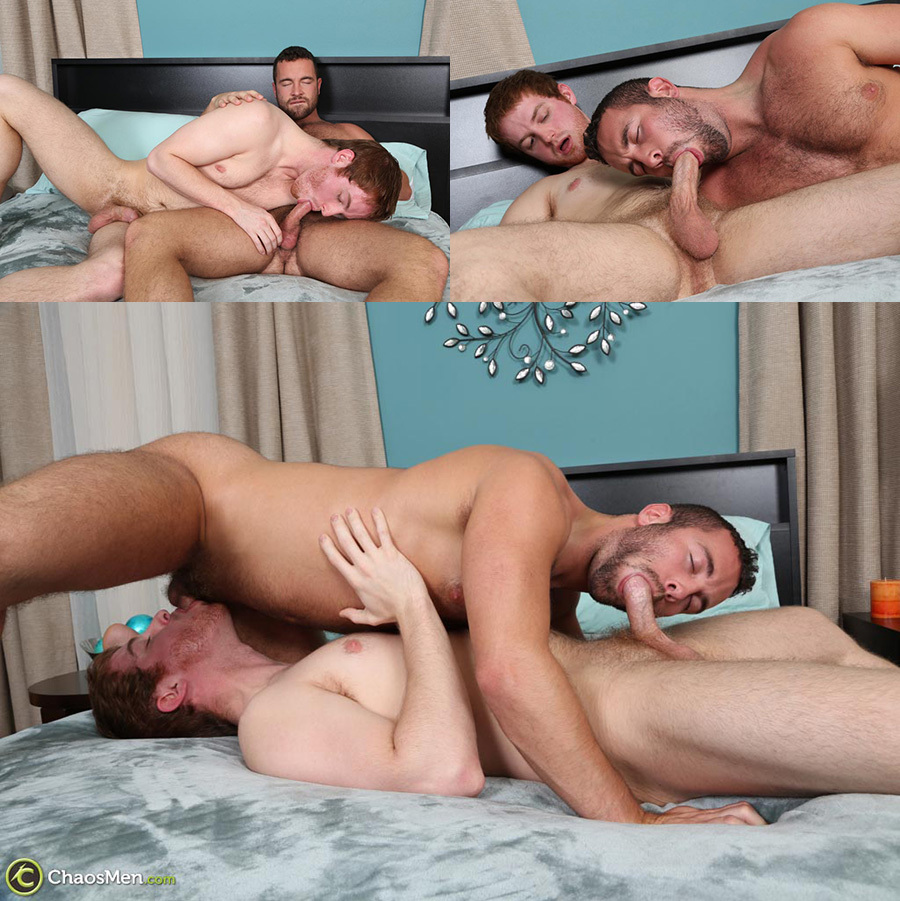 Ginger guy Aubrey did his first JO video at Chaos Men a couple of weeks ago. He actually brought his boyfriend along, and while he showed interested in doing some porn filming, Aubrey was the only one who actually did the deed. He was into doing some oral sex, so the site hooked him up with Noah, who was happy to be playing with another gay guy for a change. And these two open their scene with some scrumptious kissing to get their dicks bone hard.
Aubrey and Noah are averagely hung, which makes deep throating a lot easier. I love a huge cock as much as the next guy, but I prefer them as a treat every now and again, I'm much happier playing with regular-sized dicks. These two are pretty evenly matched when it comes to sucking dick and they were enjoyable to watch. I especially liked their 69 session with Noah on top of Aubrey.
They also both love rimming and playing with each other's holes. And in fact, Aubrey seems to need something in his ass in order to cum. They learned this from his jack-off video, so Chaos Men had a small dildo on hand, which Noah used to get Aubrey splattering all over his face. Then Noah drained his nuts in Aubrey's mouth.