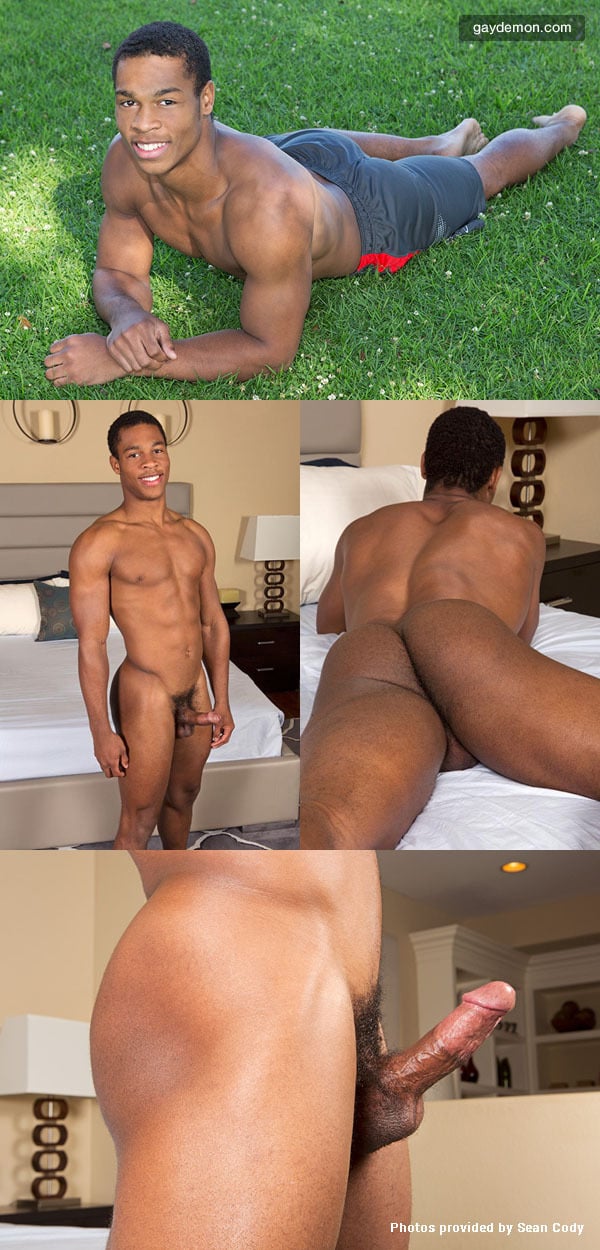 Clay is a good-looking young guy, fit, athletic, defined - really quite the gymnast - and he's doing his first nude photo shoot and jack off video this week for Sean Cody.
When we first meet Clay, he's outside in a park on a nice sunny day and we find out that he played football at High School for a while, then he tried out for the Cheer Leading team. His gymnastic talents quickly got him a place on the team and he's been on it for the past five years. Then he gave the camera a demonstration and showed off some back-flips and cart-wheels on the grass - he's one very fit and very flexible young man! As the interview continued, he relaxed a bit and told the cameraman that he was gay, and that he even took another guy as his date to his Senior Prom! Good one, Clay!
Once he moves indoors, where things are more private, he strips naked and we get to check out his trim, well-defined body, washboard abs, muscular athletes butt and, of course, that hard fat cock hiding down between his muscular thighs! He lies down on the bed on his back and grabs hold of his cock with his left hand and starts jerking off - he gets into a nice rhythm, quite the fast wanker too - then he moves his right hand down to play with his balls for a bit, then reaches down further and fingers his arsehole. All the while he's breathing heavily - moaning and groaning with pleasure - as he jacks off. For his finale, he stands up and takes his cock in both hands and really gives it quite a beating, before his audible groan tells us he's reached his orgasm - nice debut Clay!