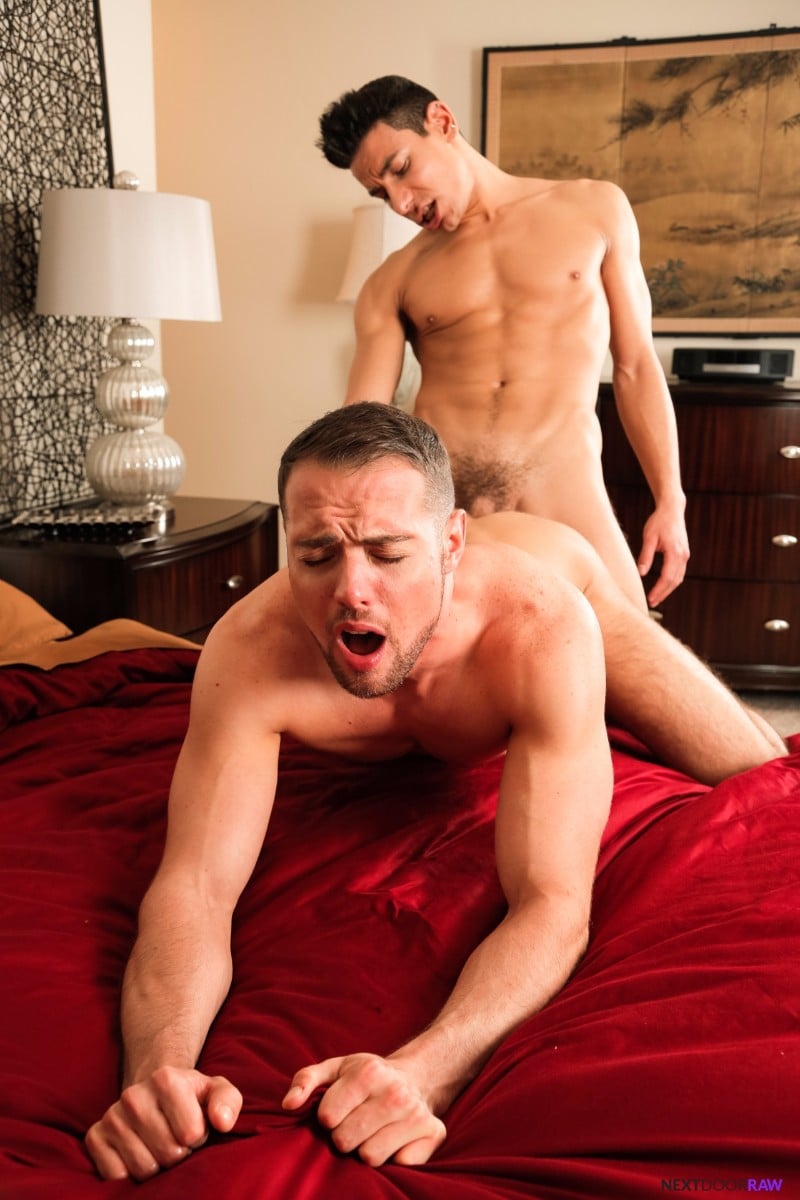 Get a 1-Day Trail for $1.00 - Click Here
Brendan Phillips visits his favourite hook-up site looking for some NSA action. It's not long before Orlando Fox hits him up and wonders if he likes big dicks. Dumb question. "I do," types Brendan, "And I can take them like a champ." He gives Orlando the address and says that he'll be waiting ass up on the bed.
I regularly see profiles on my regular hook-up site where a guy says something like, "Door unlocked, ass in the air, come over and breed me." It is a deliciously piggy fantasy thinking about a line of guys heading in and out of my apartment all day long porking my butt and leaving. Whether the fantasy pans out in reality is another thing and I generally crave more than just a dick in my ass. Still, I guess if a guy's just looking to fuck butt and unload, it could be an appealing scenario.
When Orlando Fox arrives, he strips in the hallway outside the bedroom and arrives inside to see Brendan Phillips' furry butt arched in the air, and he says, "I see a nice sweet ass that I'm going to breed." He moves in and pulls Brendan's cock back between his legs and licks it, then slides his tongue around Brendan's furry hole. But they don't get to the fucking right away. Brendan sits up to suck the stranger's big dick, then he returns to his doggy style position on the bed and Orlando begins servicing his hole.