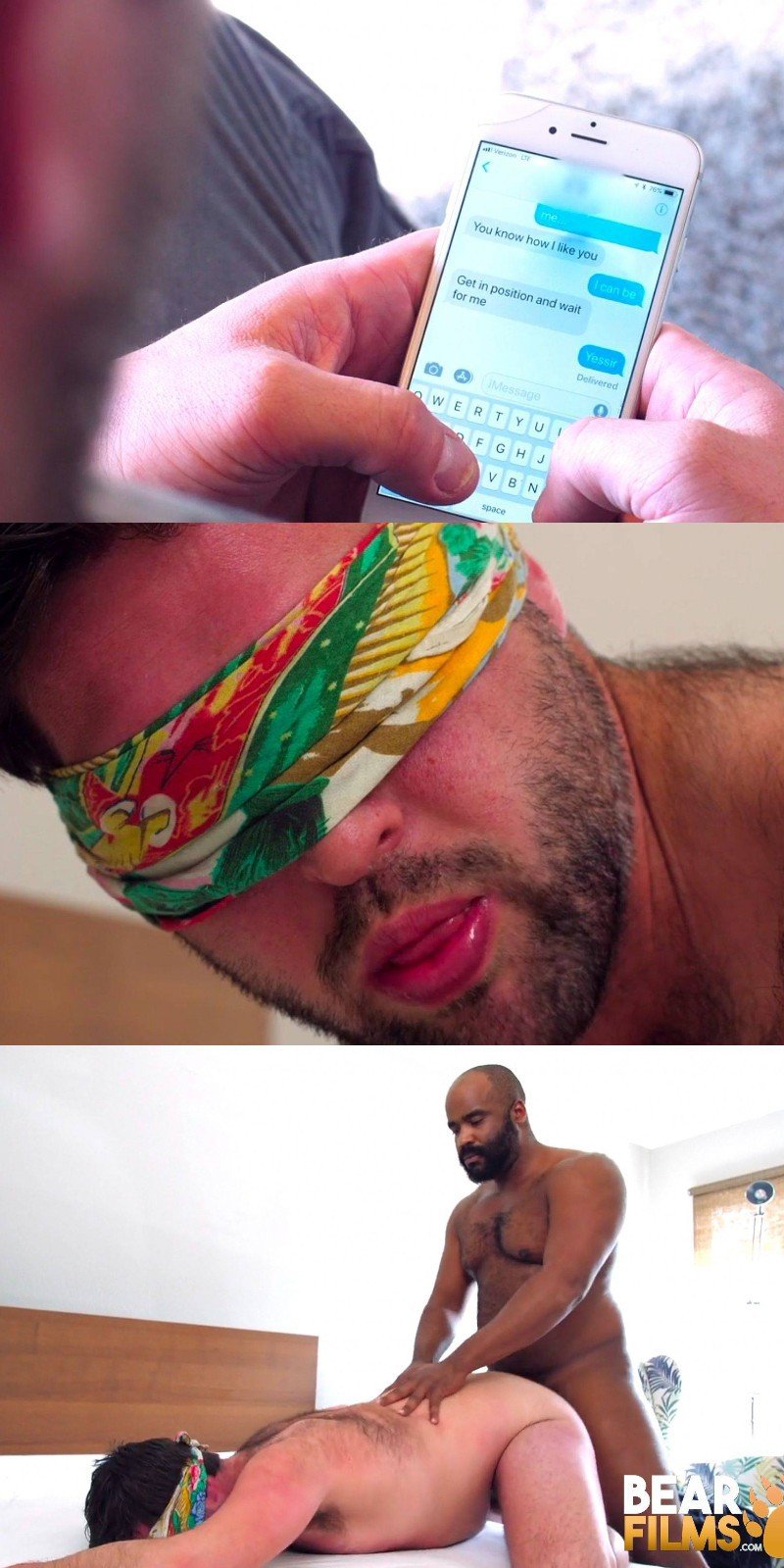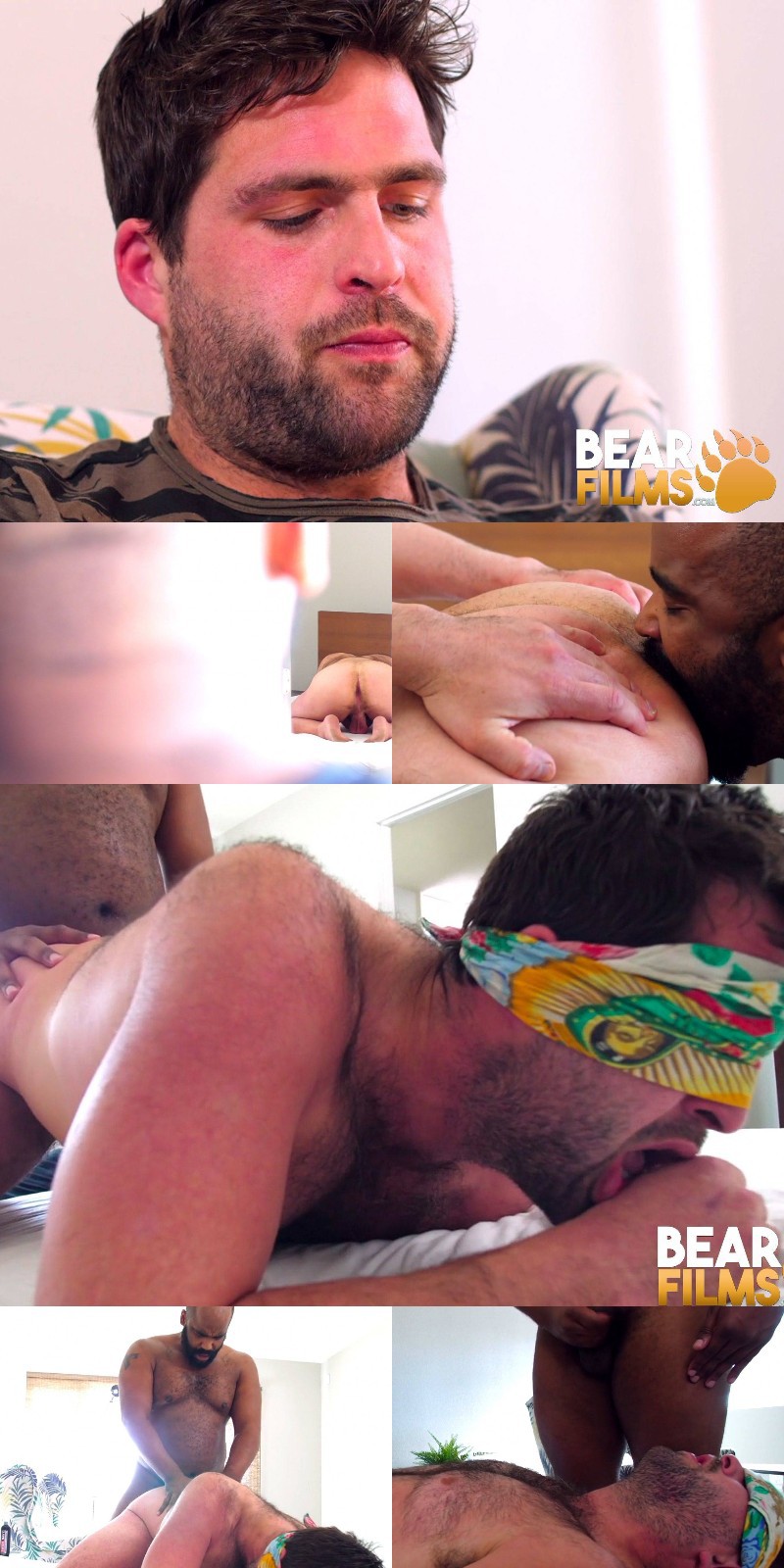 Watch This Blindfolded Cub Getting Fucked by the Wrong Top
Bear cub John Pucker has been sexting with a fuck buddy trying to set up a play date. John needs it bad and his buddy finally agrees to head over, but he orders the cub to be naked, blindfolded, and ass up when he arrives. Meanwhile, new neighbour Emmett Frost discovers John's dog wandering around the driveway and the house's door is wide open. Frost picks up the dog and heads inside where he sees Pucker down on all fours with his bare ass in the air.
Frost eats out John's ass before shoving his raw dick inside. He pounds Pucker's hole and ends the session by giving the cub a creamy facial. John pulls off his blindfold and yells, "Who the fuck are you?" Just then, John's fuck buddy arrives saying, "Is there a line now?"
What happens next?